You'll want to bookmark this post to have it handy
By popular request, here are some suggested craft supplies (and related projects) that our family loves to have on-hand! Many of these can be found at Target, your local grocery store, or just laying around your house. I've included links to Amazon, for easy purchase online.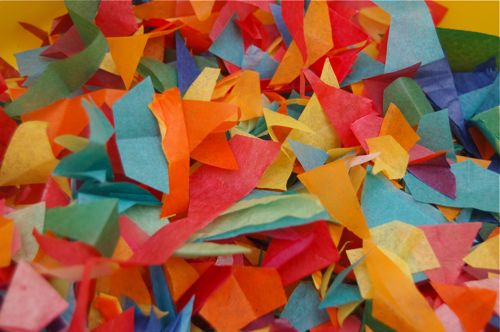 Disclosure: We are a participant in the Amazon Services LLC Associates Program, an affiliate advertising program designed to provide a means for us to earn fees by linking to Amazon.com and affiliated sites.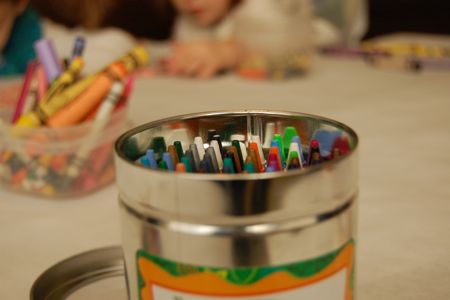 In the Art Cabinet
Colored Tissue Paper — Our FAVE craft supply! Indoor Leaf Pile, Outdoor Streamers, Tissue Paper Flowers, Garden Welcome Banner, Colorful Coaster Sets, and many many more!
Clear Contact Paper — Stained "Glass" Sculpture, Autumn Tree Suncatcher, Reusable To Do List, Kid Travel Kit
Color Coding Labels — Birds on a Wire, Pretty Peacock Pictures, DIY Summer Party Invites, Smiley Sandwich Picks
Colored Masking Tape — Modern Wall Art, Easy Spring Mural
Play Dough / Model Magic — Pretend Hot Dog Stand, Spring Tree Sculpture
Washable Paint — Watermelon Wrapping Paper, Spin Art, No-Mess Marbled Painting
Watercolors — Groovy Peace Signs, Stunning Winter Tree Silhouette
Markers / Crayons / Colored Pencils —
Yarn / String — Tiny Pumpkin Patch Play Set, Easy Robin's Nest Picture
Felt — Fairy House Tutorial, Travel Play Kitchen Set, Donut Shop, Simple Farm Take-Along Toy
Fabric Scraps — Color Match Game for Tots, Owl Family Play Set
Glue / Tape / Mod Podge / Glue Sticks —
Scissors / Hole Punch —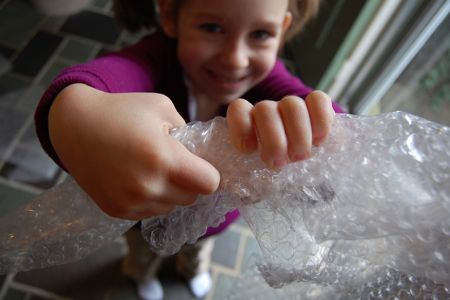 Recyclables (They're FREE!)
Cardboard Rolls — Owl Family Play Set, Falling Leaves Wrapping Paper, Bird Watching Kit
Egg Cartons — Elevator Fun!
Cereal Boxes —Mini Books, Garden Stones, Peter and the Wolf Play Set
Foam Trays — Easy Block Printing
Nets from Produce Bags — Bird Nester
Newspaper — Spooky Bones
Jars and Cans — Lanterns, Pencil Holder
Bubble Wrap — Fun with Bubble Wrap
Magazines — Beads Made from Magazines
Paper Bags — Sunflower Prints, Apple Printed Book Covers
Milk Cartons / Plastic Salad Containers — Bird Feeders, Lightweight Blocks for Toddlers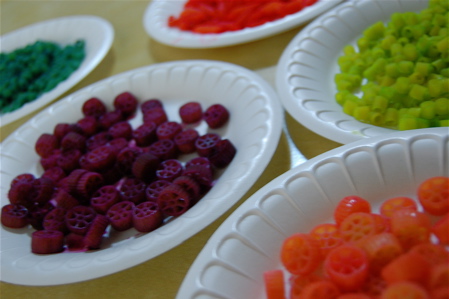 From the Pantry
Dry Pasta / Rice — Pasta Necklaces
Dry Oatmeal — Beach Picture
Dry Beans — Bean Faces
Salt — Salty Snowman, Homemade Bath Salts
Food Coloring — Make Your Own Sidewalk Chalk Paint
Potatoes — Pumpkin Printed Halloween Trick-or-Treat Bags, Holiday Light Treat Bags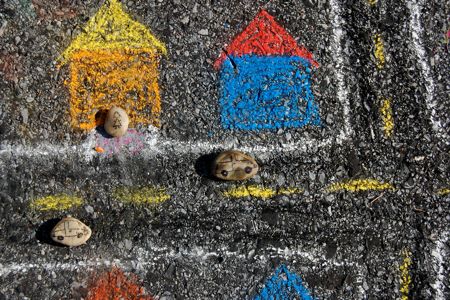 Natural Materials (FREE Art Supplies!)
Sticks — Weave a Trivet
Leaves / Bark — Leaf Necklaces, Autumn Garland, Fall Coasters
Flowers / Pine Cones — Dandelion Bouquet
Stones — Story Stones and Sidewalk Scenes
---
Recommended Reading:
---