Last weekend, our family went to see Prokofiev's "Peter and the Wolf" (Thank you, Aunt Julia!) We all really enjoyed the ballet and music! So much so that Emily wanted a play set so she could re-enact the story. I thought that was a fabulous idea, so I sent her on a scavenger hunt to find toys she already had around the house to use for her play set! This kept her busy for a long time, but she was able to find everything she needed.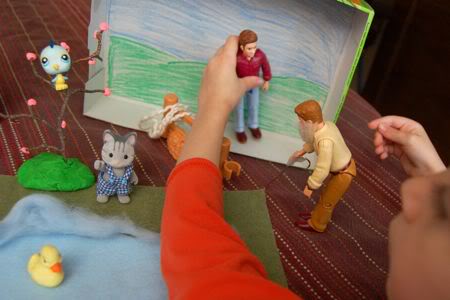 Without having to buy anything, she found two men dolls (one for Peter, and we added a white beard and cane to the other one to make him into the Grandfather), a small duck, a cat, a gate, a wolf, and even some hunters!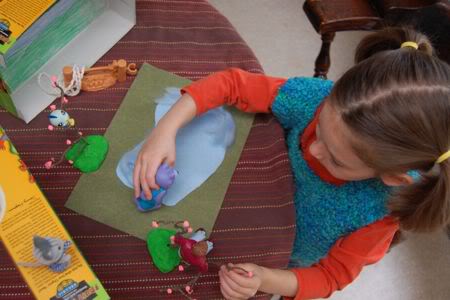 We recycled some cereal boxes to use for the scenery (a meadow, and a dark forest), added some felt for grass and a pond, some yarn for a lasso, and used our
tree sculptures
for trees!
Run, duck, RUN!!!!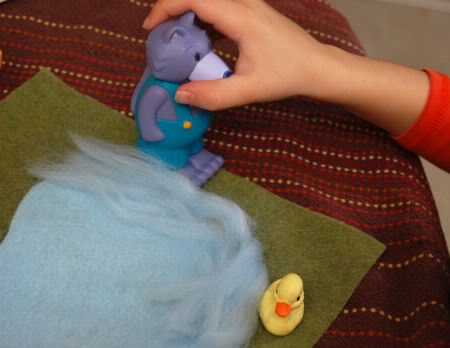 Oh nooooooooo!!!!
The bird and Peter will come up with a way to capture that tricky wolf!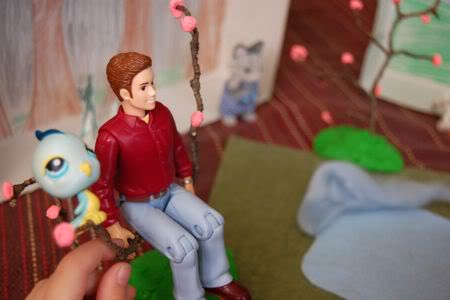 Caught him!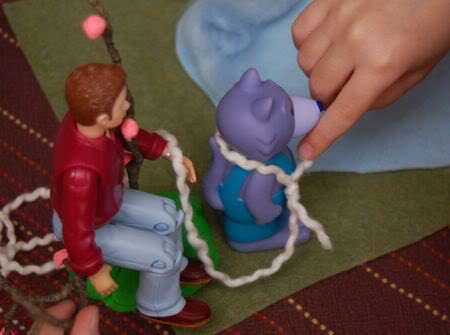 Out come the hunters……
Hurray for Peter!! (I knew he could do it!)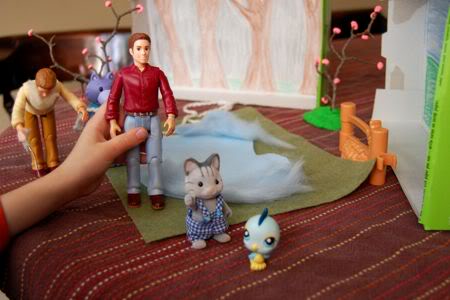 I even found some of the music to go along with the play set…. Have fun!!!