This craft and writing activity inspired by the Dr. Seuss book Oh, The Places You'll Go!
was a big hit with my kids! They both enjoyed crafting up their own mini suitcases from brown paper lunch bags. Later, they added index cards to draw pictures and outline some of the details for upcoming adventures they are planning! A big thank you to our friends at Melissa & Doug for sponsoring today's creative project idea. This was a great way to sneak in some reading and writing practice while celebrating Read Across America Day!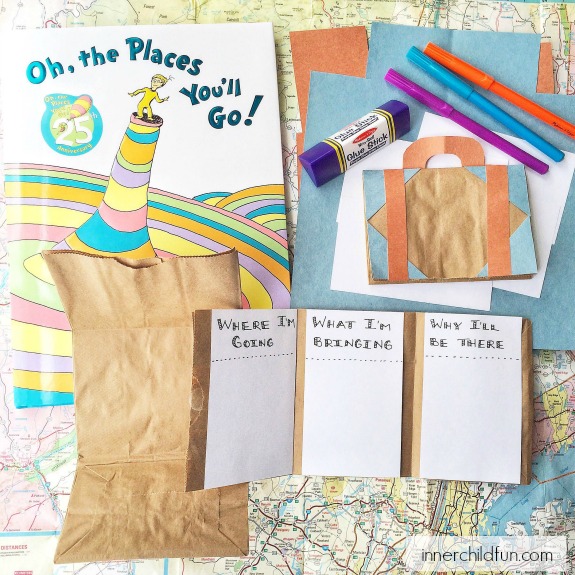 To make a mini suitcase of your own, you will need:
Start by folding the paper bag into thirds, and attach the hook and loop stickers as a closure for the suitcase.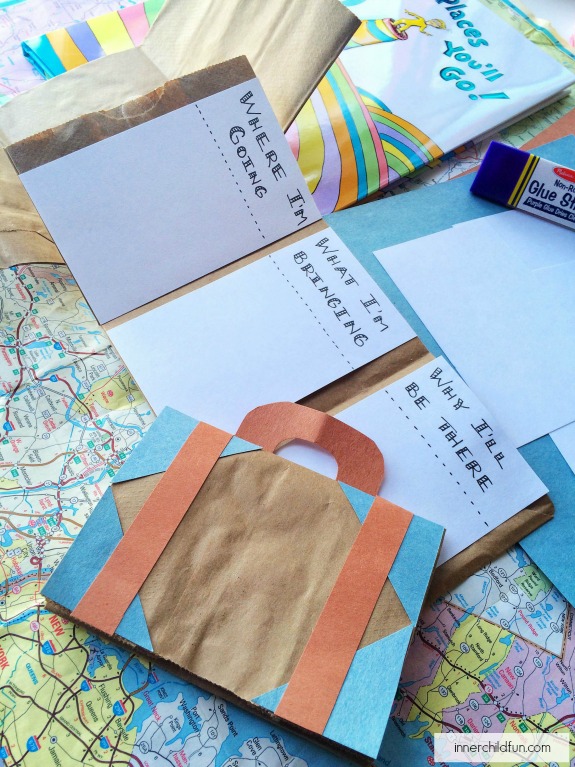 Use glue stick to attach a construction paper suitcase handle, and index cards labeled "Where I'm Going", "What I'm Bringing", and "Why I'll Be There".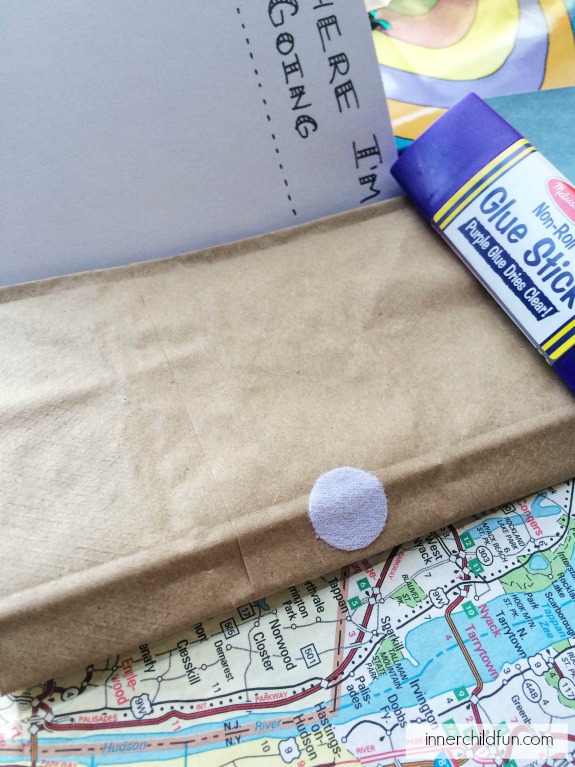 Invite your child to draw pictures, glue pieces of brochures or maps, or write explanations for each index card. Your suitcase can function as a mini vision board for upcoming trips!
Tip — Additional index cards can fit nicely inside the bag too!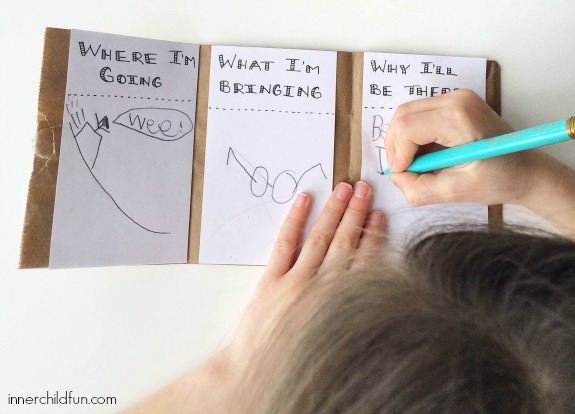 Encourage your child to decorate the outside of the suitcase however she would like by using markers, construction paper, stickers, or stamps!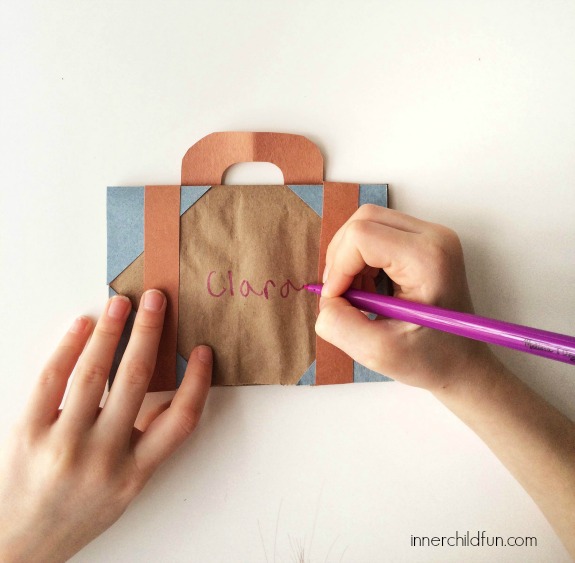 For More Dr. Seuss Day Fun: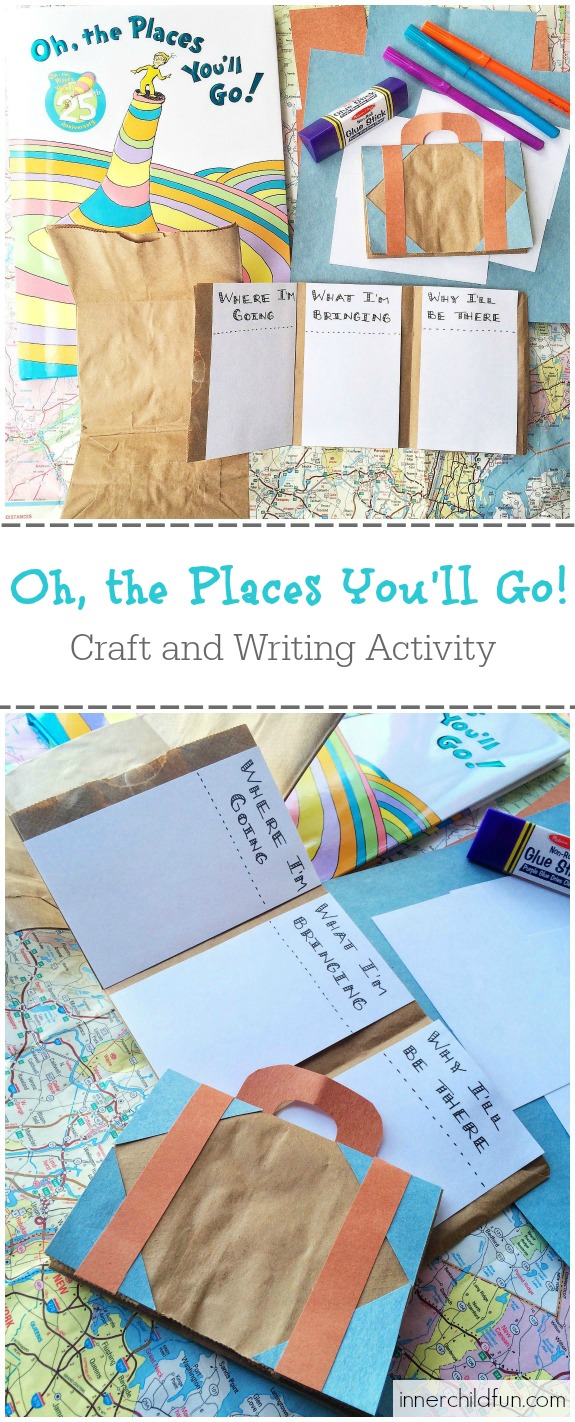 Have fun!!
Disclosure: This post is sponsored by Melissa & Doug, and I am a Melissa & Doug Blog Ambassador. All opinions are my own.