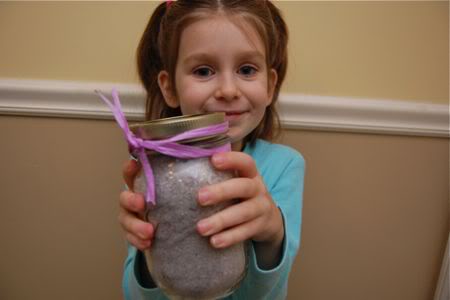 It's not too late to make some last-minute handmade gifts for that special someone on your list who is in need of a little pampering…
(hint, hint)
. Mark and Emily whipped up a batch of lavender scented bath salts and it only took a few minutes!
To make your own scented bath salts, you will need: lavender essential oil (or whatever scent you prefer), food coloring, epsom salts, a mason jar, and some ribbon.
Begin by mixing the food coloring in a separate small bowl. We used 6 drops red food coloring and 4 drops of blue. Sorry kids, but this is a grown up job. Please note: be careful with food coloring as it will stain the dickens out of anything it comes into contact with (including counter tops).
To that same bowl, add about 3 drops of essential oil. Emily thinks lavender is a lovely scent, so we went with that. Again, this is for the grown ups only. I'll refrain from divulging about the time some essential oil spilled on the furniture and it took the finish off, but please be careful!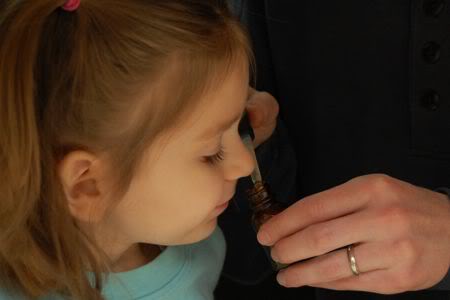 To a larger glass mixing bowl, add 2 cups of epsom salts.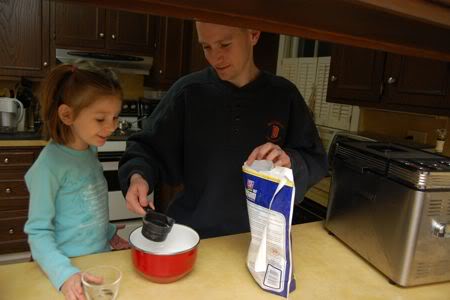 Combine the essential oil/food coloring mixture to the epsom salts.
Stir the crap out of it!!! Keep stirring until everything is well-combined. This may be a two person job.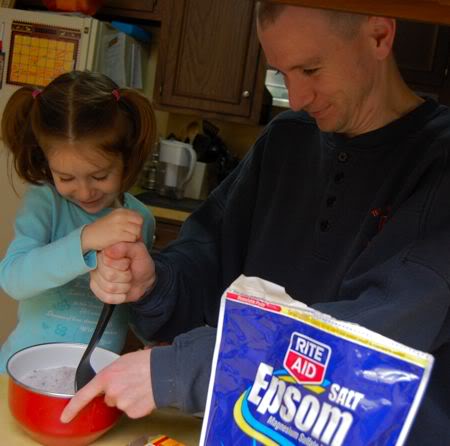 Spoon into mason jars. Close jars and tie on some ribbon.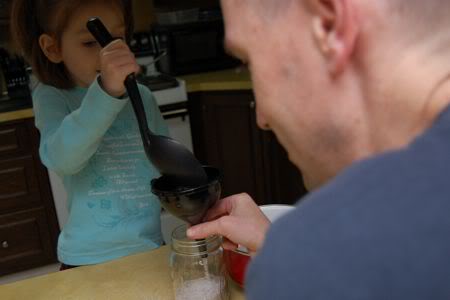 Hmmm…. I wonder who we could give this lovely gift to??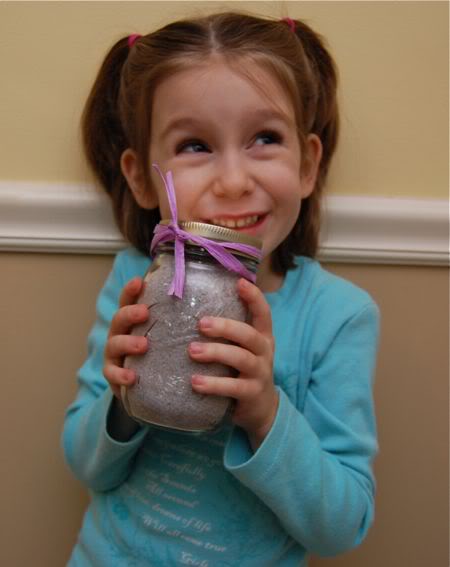 Ahem!