This no-mess version of marbled painting was quick, easy, and inexpensive to make! Plus, it kept the girls occupied all morning while we experimented with different paint color combinations!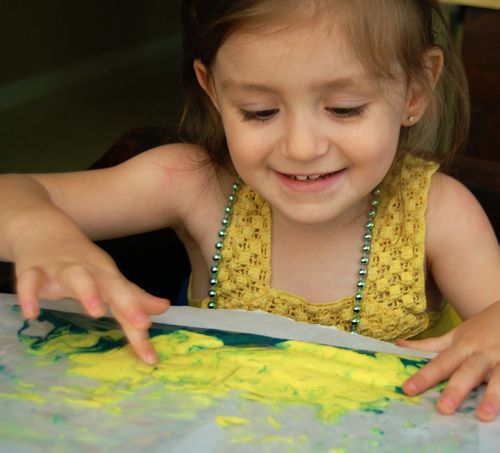 Both of the girls loved the way they could move the paint and swirl the colors all around without getting their hands dirty!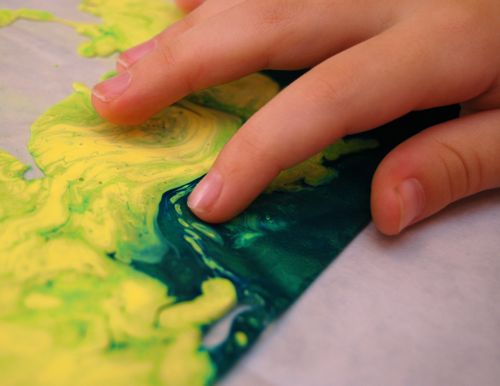 To make your own,  you will need a heavy-duty ziplock bag (make sure it is heavy-duty, don't skimp here!), some water-soluable paint (washable paint works fine, as do liquid watercolors), some baby oil, and packaging tape.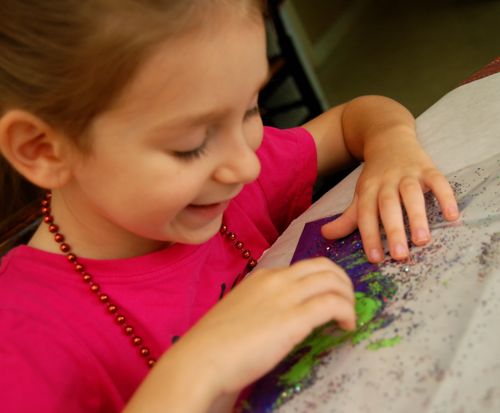 To the (heavy-duty) ziplock bag, I added the baby oil first, then the water-soluble paint in about a 1:1 ratio. I didn't measure it, just eyeballed it. We used two colors of paint in each bag, and I even added some glitter to one of the bags, just for fun! Gently let as much air out as possible, then seal up the bag very well. Use packaging tape along the top of the bag to seal it up completely.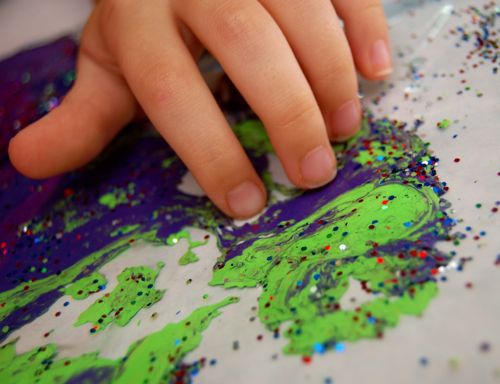 To make the bags a little more sturdy, I added some frames I made up using a couple of file folders from the dollar store! I taped the bags to the inside of the file folder frames using some more packaging tape.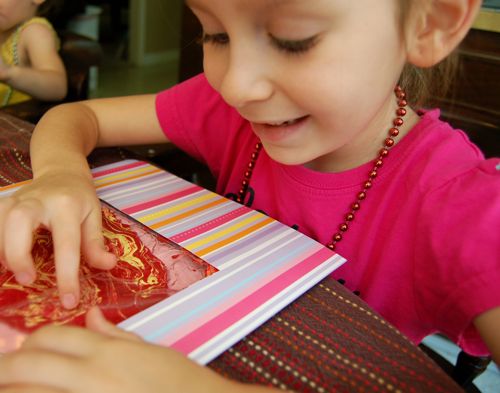 While we're not afraid of messy art in this house, I have to admit it was nice not having anything to clean up this time!
Have fun!!
I linked this post to:
Get Your Craft On @ Today's Creative Blog
Works for Me Wednesday