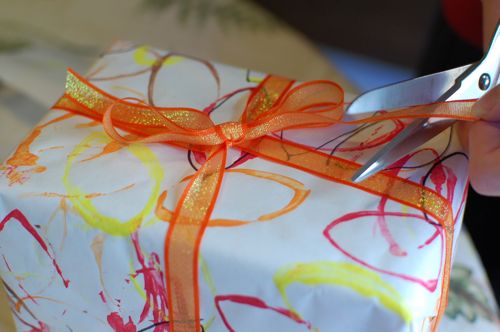 September marks the beginning of the birthday season for many members of our family, so Clara and I made some fun autumn wrapping paper this afternoon! This is a super-simple project that even the little ones can do with great success. All you need to make your own are some toilet paper rolls, paint, and some freezer paper — that's it!
I cut the toilet paper rolls in half, and smooshed them a bit to look like leaves. Then Clara dipped them in some paint…..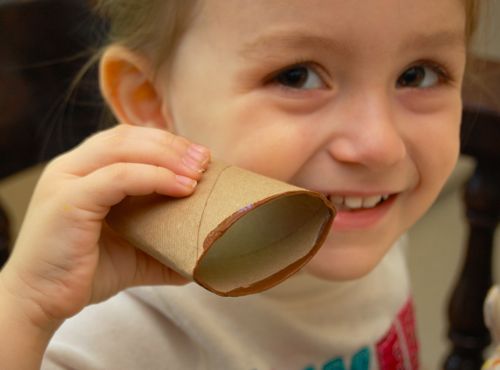 ….and had a blast stamping leaves all over our freezer paper!!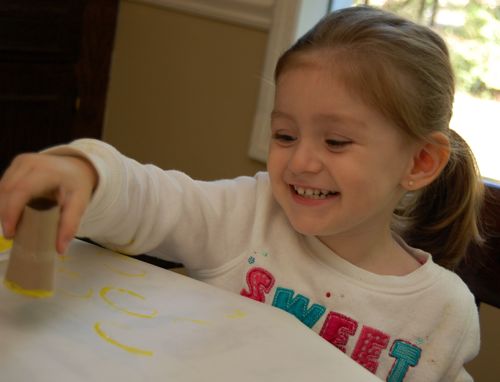 We used fall colors of yellow, orange, red, and brown…. so colorful!! We used a different toilet paper roll stamper for each paint color.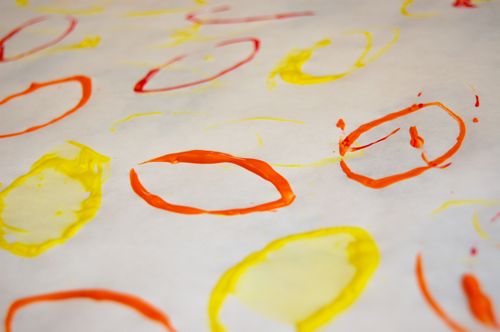 Allow all the paint to dry, then wrap up your gift!!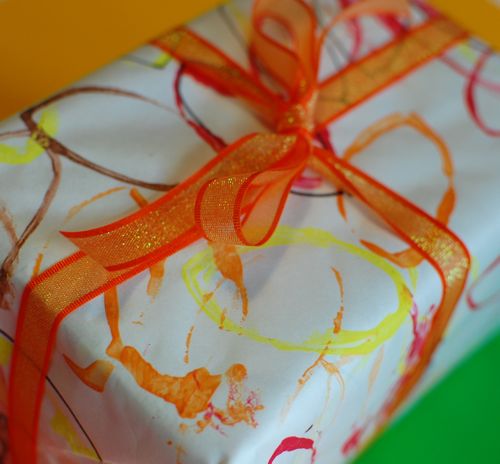 I like to add a pretty bow, just for fun!
I linked this post to:
Get Your Craft On @ Today's Creative Blog