Tired of rainy days??
For a good time, cut out leaves from several sheets of colored tissue paper — you can cut through several sheets at one time, so it goes quickly.
Play in your indoor leaf pile!!!!!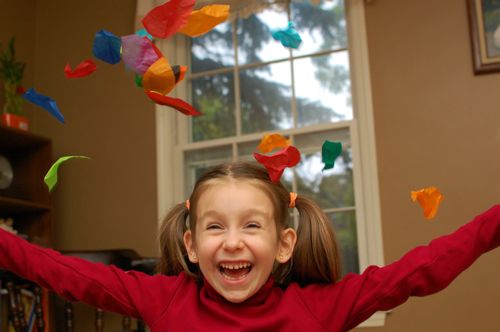 These leaves are great fun to toss around!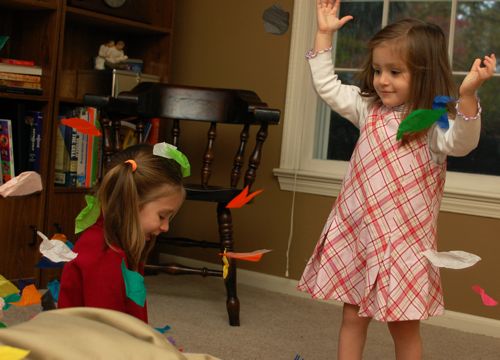 It's fun for grown-ups, and kids alike!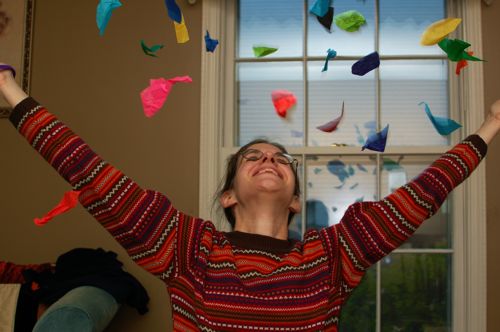 Rake them back up……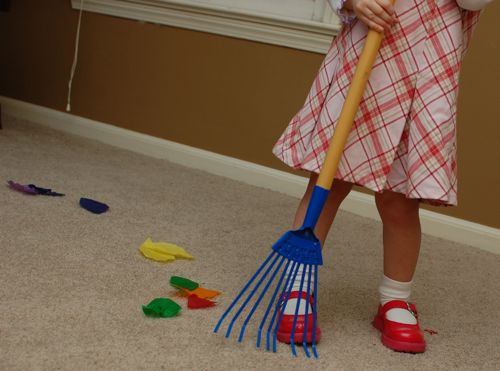 ….and toss again and again! We covered a bean bag chair with the leaves and the girls took turns jumping into the "pile".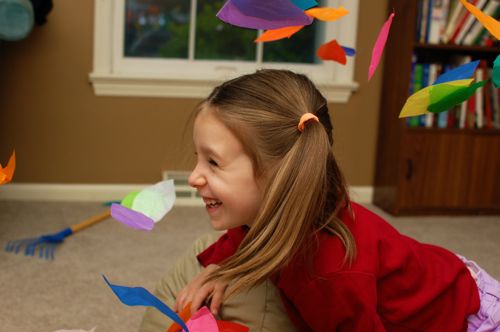 Have fun!!
I linked this post to:
Frugal Friday @ Life As Mom