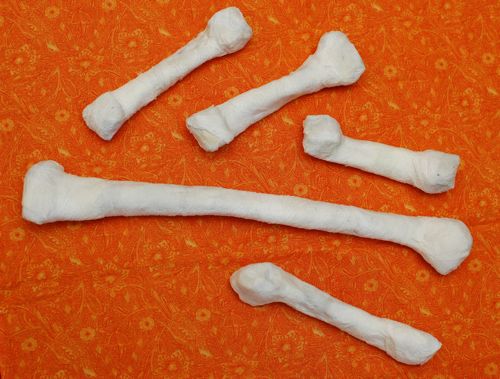 Inspired by Martha Stewart Living magazine, we made a super kid-friendly version of these spooky bones using just newspaper, cheap-o paper napkins, masking tape, and a 50/50 mixture of glue and water. Once they were dry, we took turns hiding them around the house for an indoor fossil hunt!
Roll up a sheet of newspaper into a bone shape and secure with masking tape as shown below.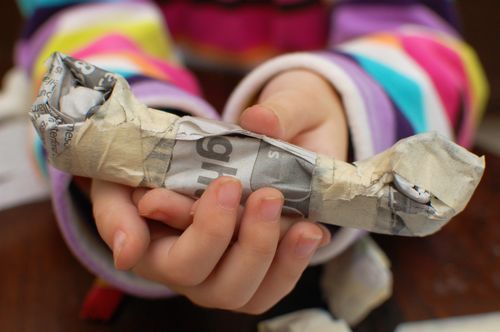 Cut up the cheapest paper napkins you can find into strips and wrap them tightly around the bone. Invite your child over to brush the glue/water mixture overtop!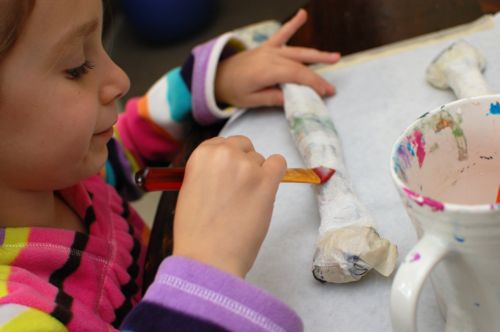 It's even more fun when little sisters come over to join in!!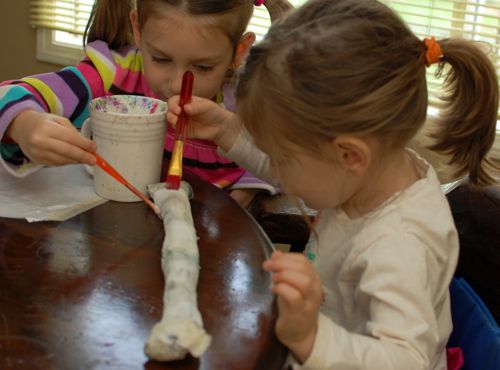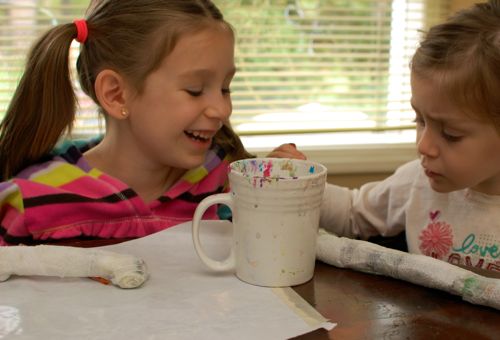 Who doesn't like painting with glue?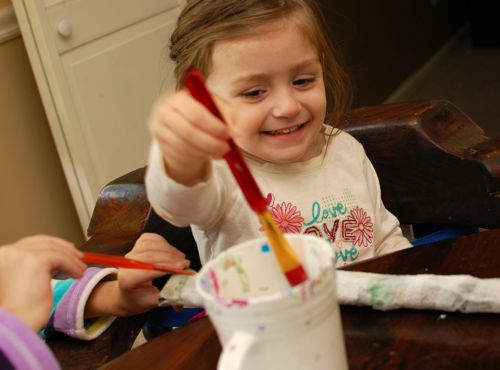 Ooooo….. so spooky!!!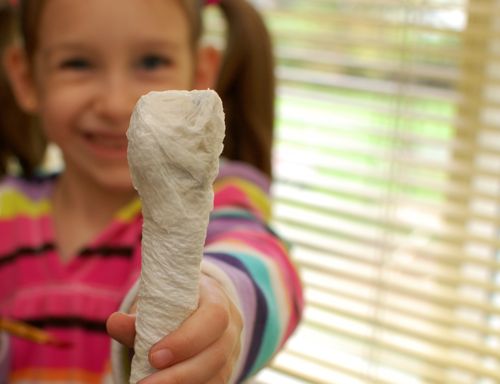 Allow to dry, then take turns hiding them around the house for some fun indoor paleontologist play…or…..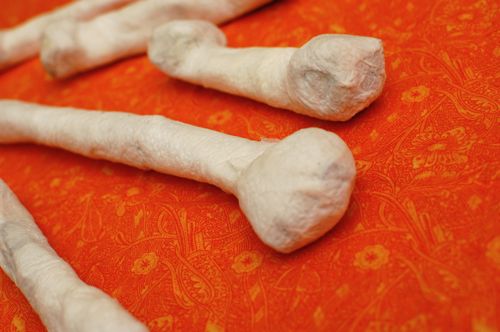 ….hang from the ceiling for some spooky (and very frugal) Halloween decor!
Have fun!!
I added this post to:
Made by You Mondays @ Skip to My Lou
Get Your Craft On @ Today's Creative Blog
Frugal Friday @ Life As Mom