Know what's fun to do on a rainy day? Modern art! Here are seven of our all-time favorite modern art projects for kids to do using common household items or easy to find art supplies. I love how all of these projects encourage kids to create their own unique works of art! There is no right or wrong way to do these, so enjoy the process of making art and have fun!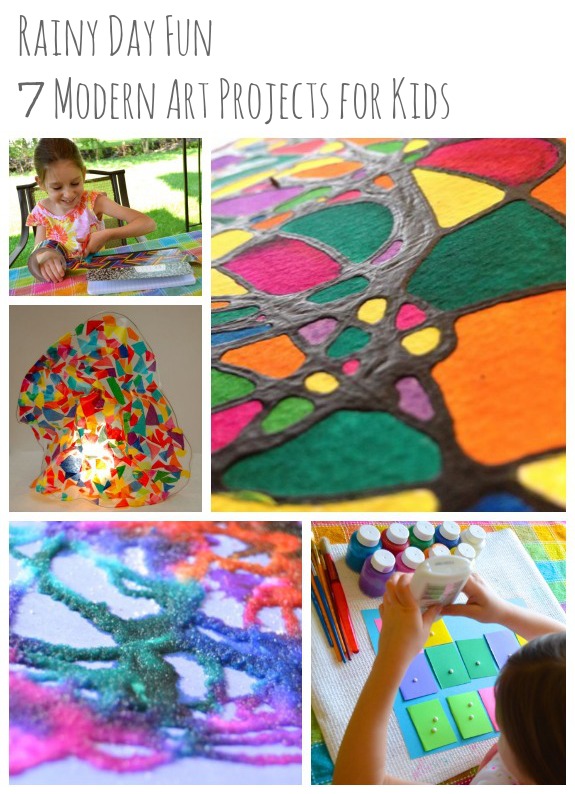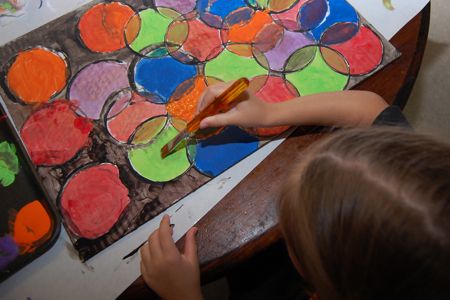 1. Modern Art Stamping/Painting Project — A simple art project that can be done with a variety of art materials with great results!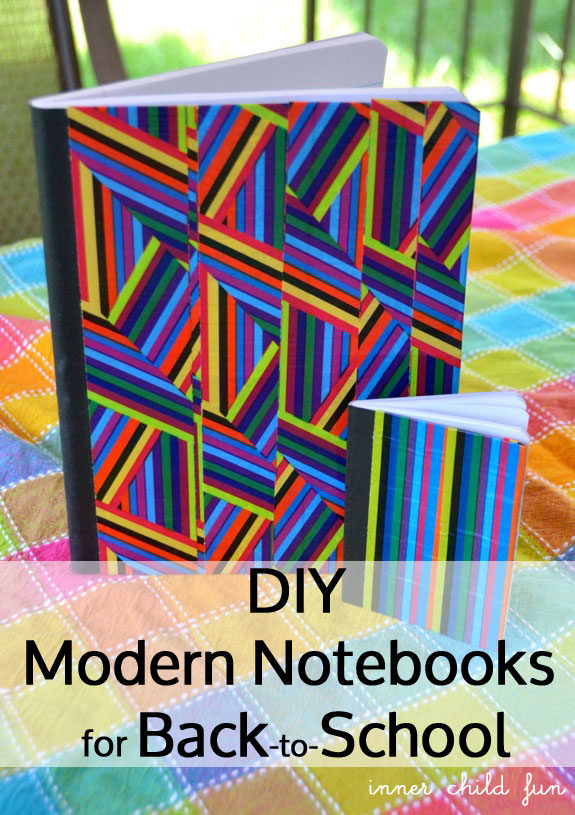 2. Modern Notebooks — Transform the look of a ordinary composition notebook for back-to-school, Mother's Day/Father's Day or Teacher Appreciation Day gifts.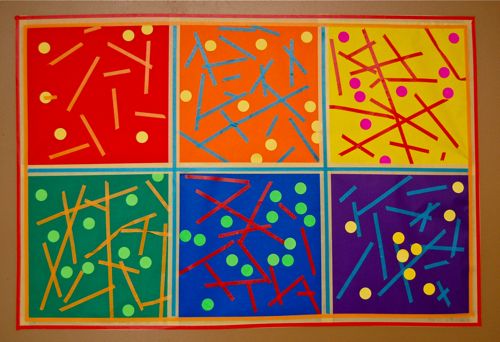 3. Modern Wall Art — Create some amazing wall art to display proudly in your home!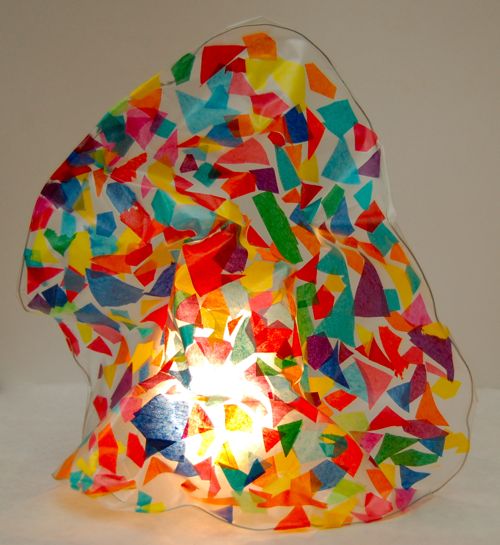 4. Modern "Glass" Sculpture — A beautiful sculpture that can be shaped and re-shaped again and again, allowing kids to explore form and balance.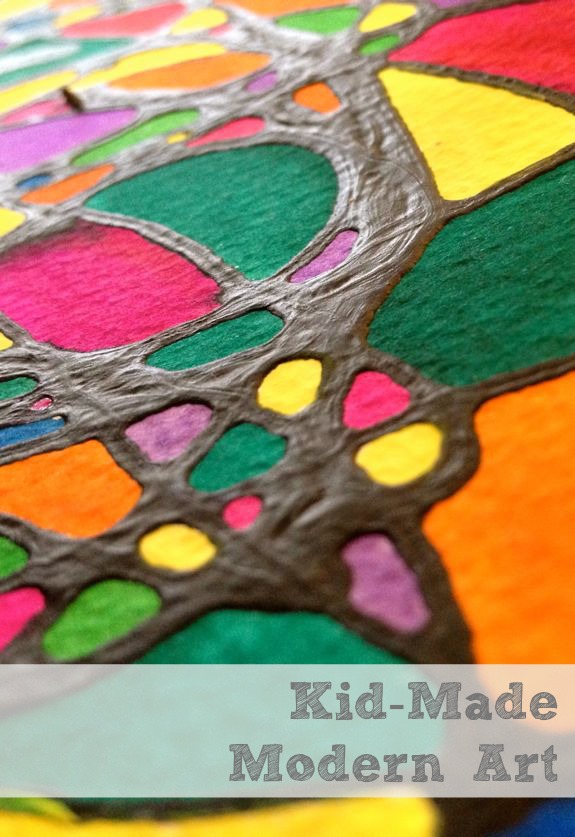 5. Textured Modern Watercolor Art — Use glue and paint to create these stunning textured modern watercolor art paintings.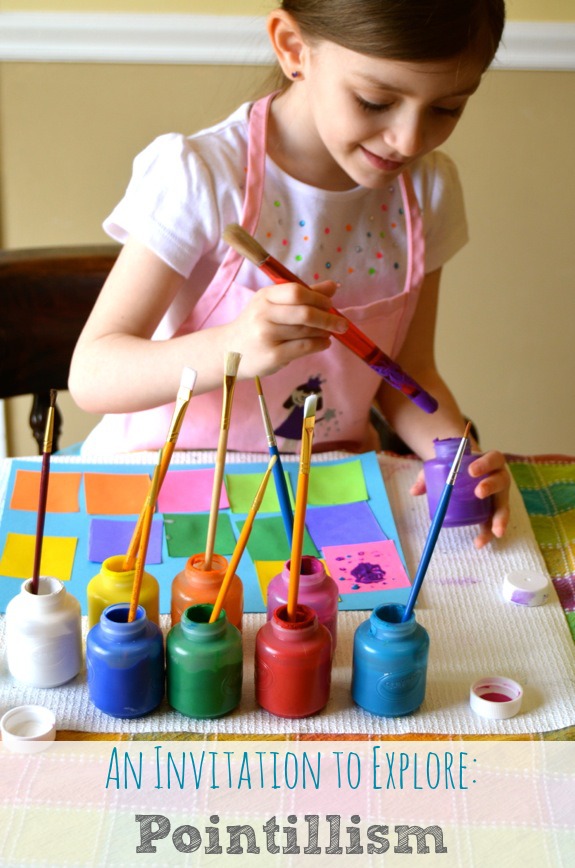 6. Explore Pointillism —  Set up an invitation to explore pointillism for some unique works of modern art!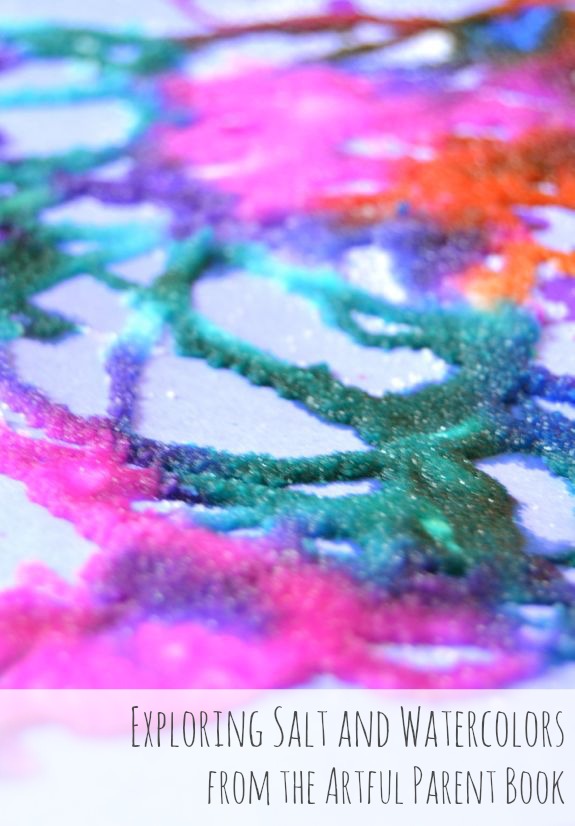 7. Exploring Salt and Watercolors — a mesmerizing art project even the littlest artists can create!
Have fun!!
---
Free Printable
Please sign up for our weekly-ish newsletter (it's free!) and after signing up, you'll be sent a link to a free printable list of 100 Rainy Day Activities for Kids — exclusively for our lovely newsletter subscribers and just in time for Spring! To sign up, click here.