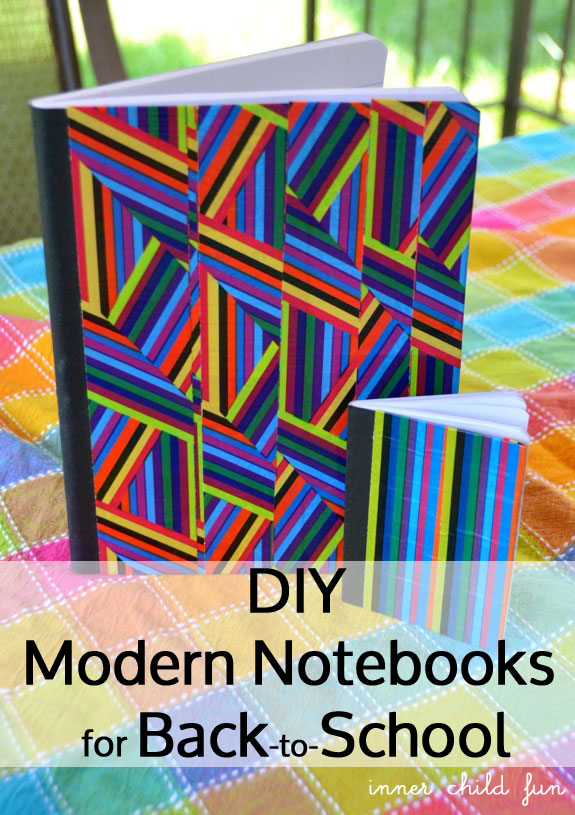 It's almost time for back-to-school, and the kids have been hard at work making many of their own school supplies for the upcoming year! This was one of Emily's favorite projects because (just like her mother) she seems to have inherited a love of decorative tape. Oh, how I LOVE beautiful tape!!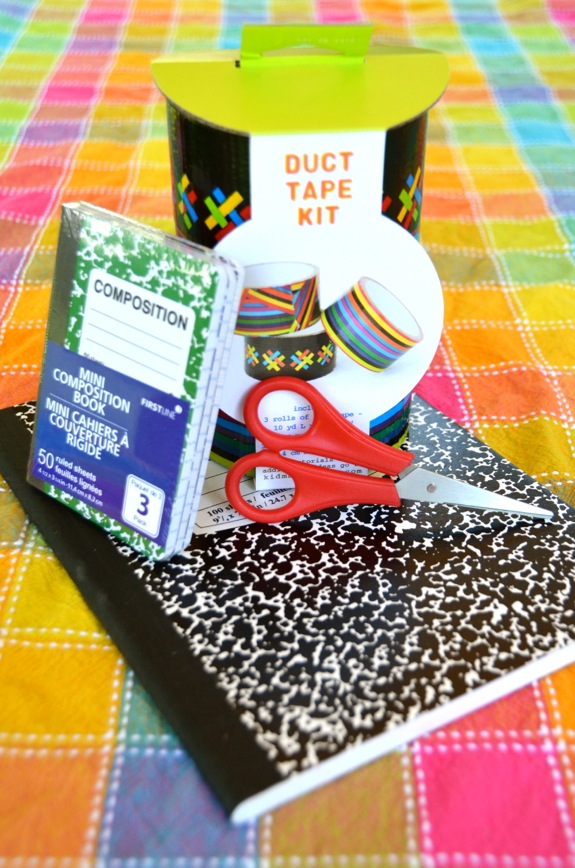 Did you know that Target now offers an entirely new line of modern crafting supplies for kids?? It just so happened that Emily has been itching to craft with duct tape lately, so when I saw this beautiful set of patterned duct tape, I just knew she would create all sorts of interesting things with it!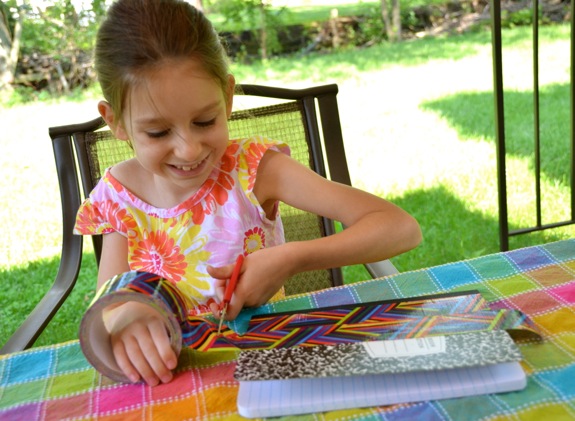 We found plain composition notebooks at our local dollar store, and Emily enjoyed layering the tape over the front and back covers to decorate them. She even did the same to a set of mini-notebooks. So pretty!!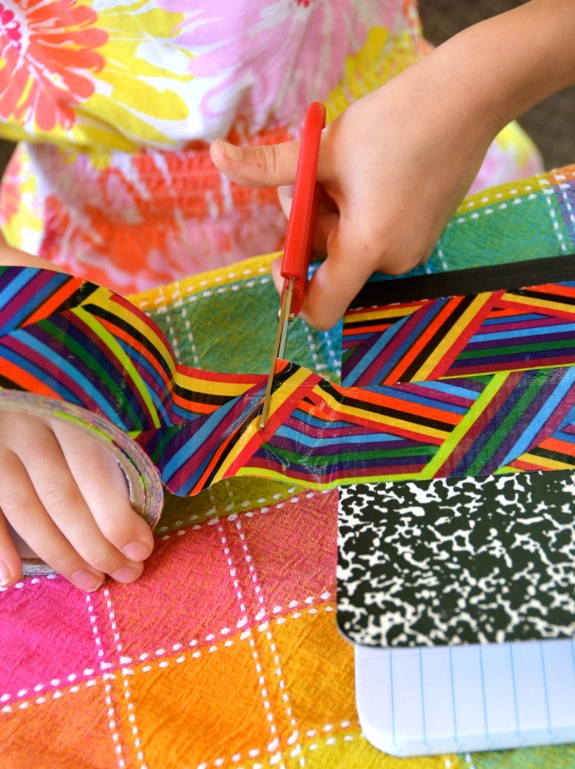 Any excess tape was easily wrapped around and folded over to the inside cover of the notebook.
I love how this simple project kept her busy, and that she had an active role in making her own school supplies. She was so proud of her pretty new notebooks!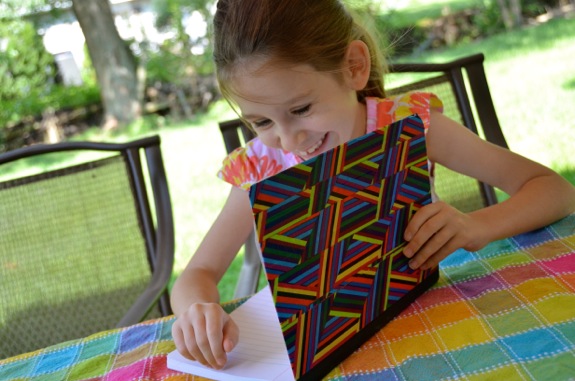 Something tells me that she may not be able to wait for school to start before filling these with her own stories, notes, and comics!
Have fun!!