If you live or work with young children who love art, and you haven't already pre-ordered the book The Artful Parent: Simple Ways to Fill Your Family's Life with Art and Creativity
by Jean Van't Hul, then you should definitely consider ordering it to add to your home or classroom library. Here is our version of just one of the amazing projects you'll find inside, and the book features over 60 different art projects!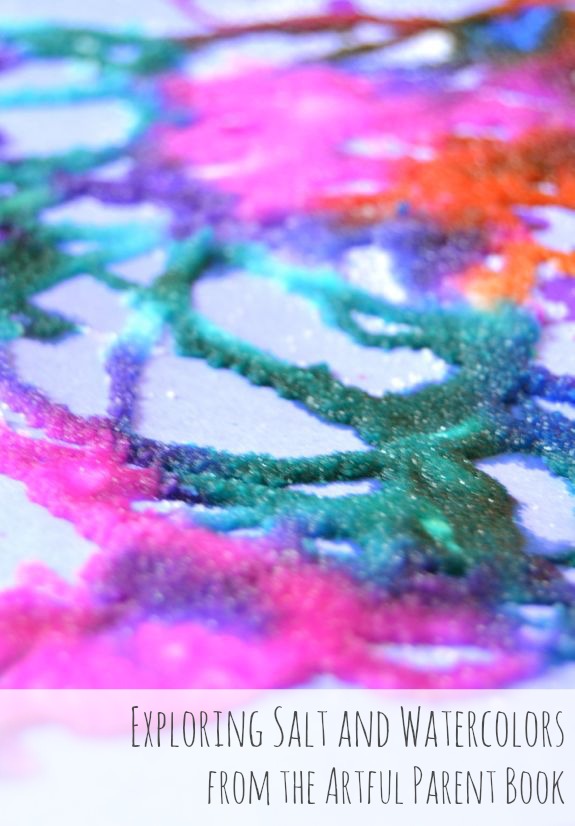 The Artful Parent
is an inspiring book filled with open-ended or process-based art projects that are easy to do, and Jean explains each one with clear step-by-step instructions. I especially loved how she gives specific examples of a family routine and then gives tips on how to introduce artful moments throughout a typical day. My kids loved browsing through this almost as much as I did, and they already have plans to try several more of the projects outlined in Jean's book!!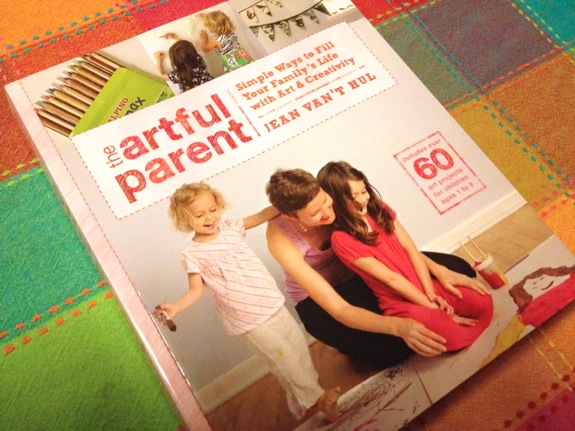 Of particular interest to Clara was a project involving glue, salt, and watercolor paints! She loved drawing designs with glue on heavy card stock paper.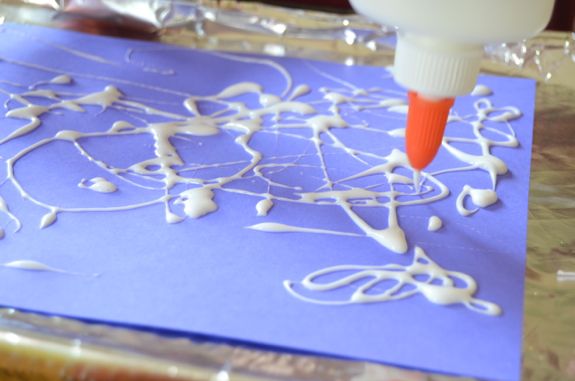 Then, she added salt all over her glue designs, and shook the excess salt off.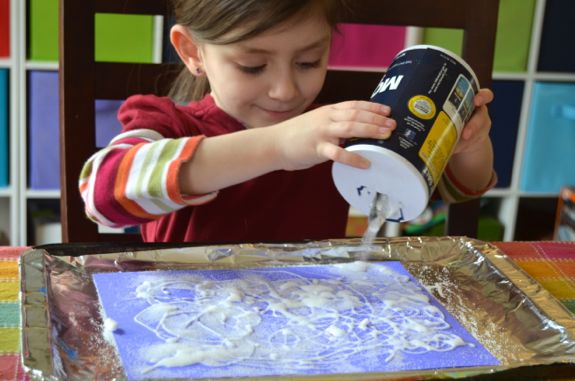 Next, she added drops of liquid watercolor paints to the salt and watched the paint travel along the lines of salt! This kept her happily entertained for a very long time, and she has since asked to repeat this project several more times. It became an instant favorite, and is now one of our go-to art projects for rainy days!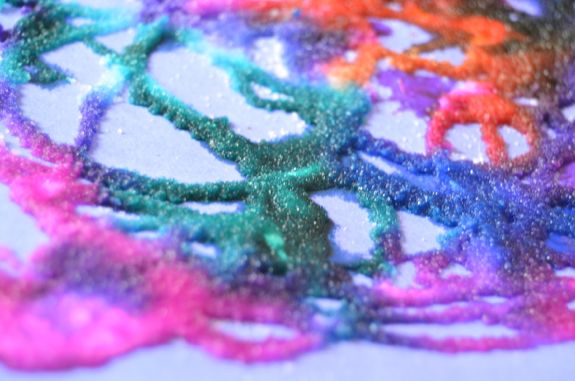 Here's a very short video so you can watch the paint travel along the lines of salt:
The Artful Parent
is available for pre-order on Amazon and will be released April 9, 2013. Also?? It is totally awesome. Just sayin'.
Have fun!!
(Note: Some links in this post are my referral links. Read my disclosure policy here.)