Hello, friends,
I know times are uncertain and many are facing difficult decisions. Many of you have reached out asking for ideas about what to do with your preschooler at home. Here are our favorite resources for creative stay-at-home activities, and lots of learning fun too! We use common household items you probably already have on-hand, so no need to go out for supplies.
If there is any way I can be of help to you, please feel free to reach out. Email valerie (at) innerchildfun (dot) com, and I'll do my best to help!
Take care of one another and stay well,
Valerie
Here are 50 Fun Things To Do With Your Preschooler At Home:
Paint faces.
Hopscotch.
Read stories.
Go for a walk.
Watch a movie together. Make popcorn.
Listen to an audio book.
Bake cookies.
Open a play dough "bakery".
Create a mini dinosaur world.
Facetime chat with a friend or family member.
Paint on canvas. Display the finished artwork proudly in your home.
Play a board game together.
Build a pillow fort.
Make craft stick sculptures with an ultra-low temp glue gun.
Write a letter (or mail a drawing) to a faraway friend or relative.
Go bird watching.
Go on a virtual field trip.
Host a virtual play date.
Do a puzzle.
Play a card game together.
Build LEGO Duplo "robots".
Ride scooters or bikes.
Living room dance party. Ribbon dancing is a great addition too!
Set up a nature table.
Take silly self-portraits.
Play dress up.
Play tic-tac-toe.
Meditate.
Have an indoor picnic.
Pretend tea party. In pajamas.
Finger paint together.
More Preschool Boredom Busters: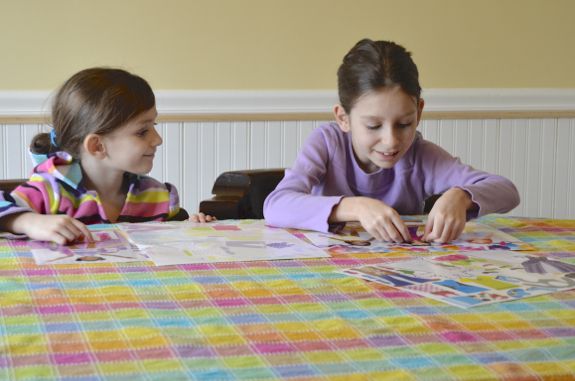 Crafting with preschoolers doesn't have to be messy. While we're not afraid of messy art, it is nice to not have to clean up after every crafty session. Here are 5 of our favorite low mess craft ideas for preschoolers that are sure to inspire lots of creative fun!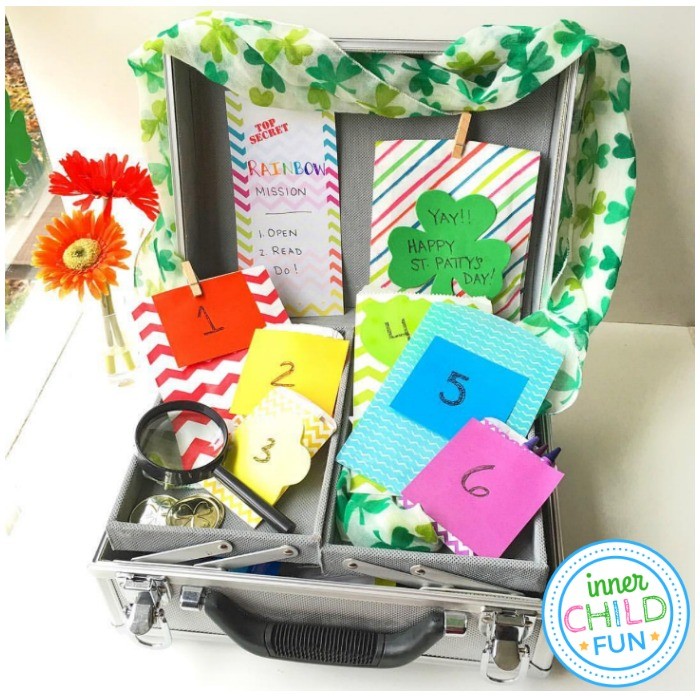 Each day features a creative color-themed activity for the kids to do that is quick and easy. The free template makes it simple to print and play.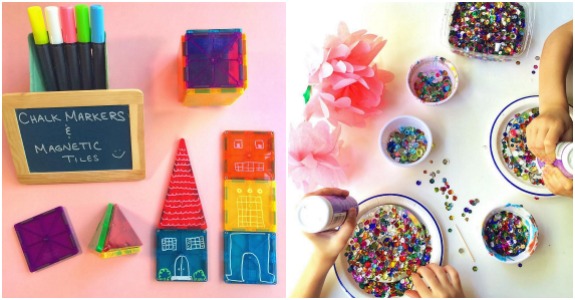 Keeping the kids entertained at home is not always an easy task, but these activities use common household items and the set ups are simple. I love how many of these activities can inspire lots of learning and creative playtime fun!
Do you have an idea or resource to share with ideas for what to do with your preschooler at home? If so, I would love to hear from you! Leave a comment and share your ideas with us!