These cabin fever boredom busters are the perfect cure for anytime you may be stuck indoors during the long Winter months! Keeping the kids entertained indoors is not always an easy task, but these activities use common household items and the set ups are simple. I love how many of these activities can inspire lots of learning and creative playtime fun!
Here are some of our favorite cabin fever boredom busters:
Bath Time Bakery
Kids love to play with water, don't they? Why not decorate cut up sponges as pretend cakes and cookies in the bathtub! Shaving cream is great for pretend icing and you can even try grated bar soap for pretend sprinkles. Rinse and repeat over and over!
Chalk Markers and Magnetic Tiles
Use removable chalk markers like Fun Chalk on magnetic tiles to create detailed windows, doors, and more! Erase and draw (again and again).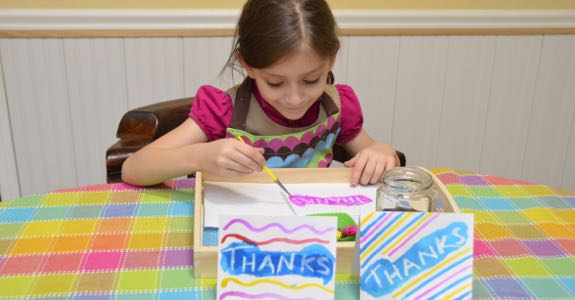 Watercolor Resist Paintings
There is something quite soothing about watercolor paints. Use white crayon, oil pastel, or try masking tape to create stunning watercolor resist paintings. These hand-painted thank you cards are fun and easy to make!
Sparkly CD Ornaments
These are a great way to add some sparkle and charm to a garden space! Use tacky glue to adhere plastic gems or sequins onto old CDs. Beautiful!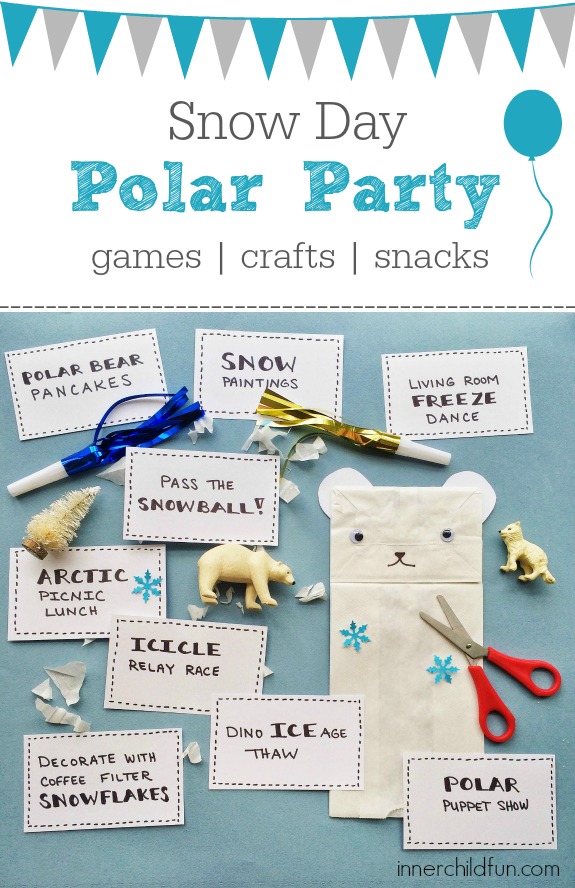 Polar Party
Even if you don't have snow, you can still have an impromptu polar party with a few games, simple crafts using common household items, and some books about snow to read together. Get the details here.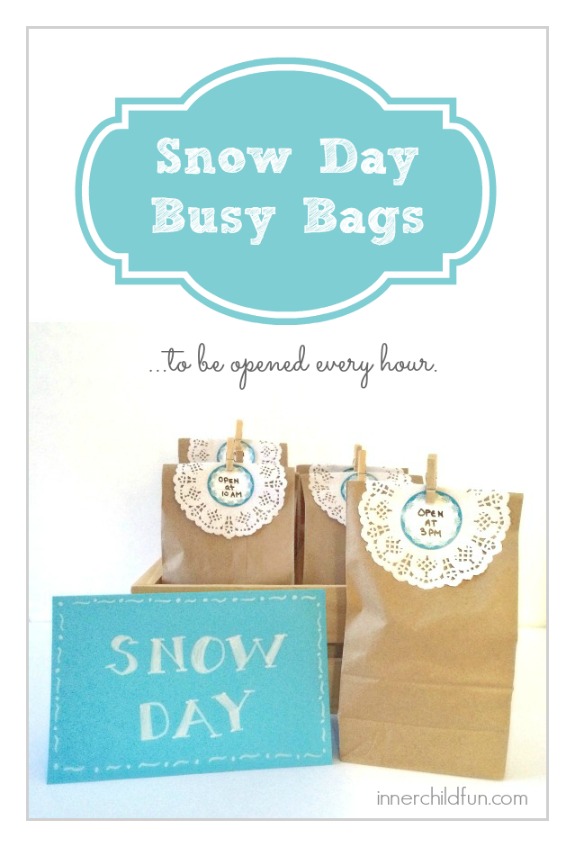 Snow Day Busy Bags
To be opened every hour on the hour! Amazing what a few surprises wrapped up in brown paper lunch bags can do to relieve cabin fever! See the full list here.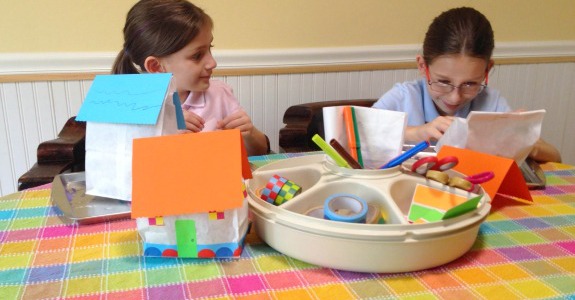 Paper Bag Houses
Fun, mess-free craft to create a paper house village and inspire plenty of imaginative play time fun! Get the full instructions for this project here.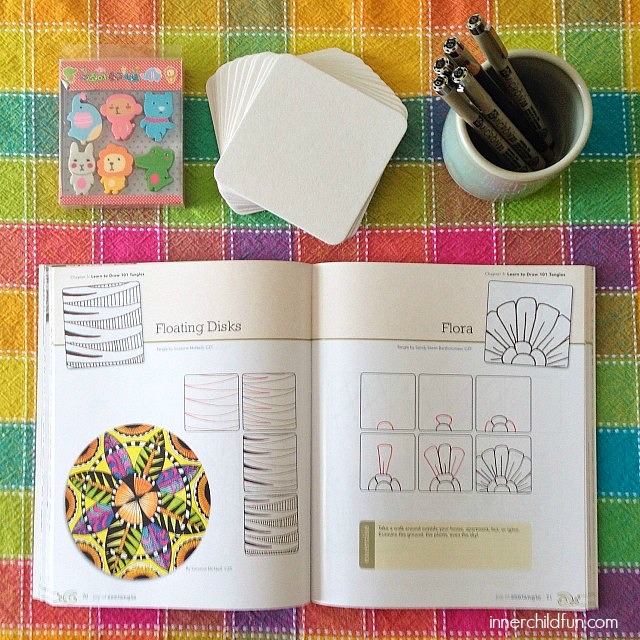 Zentangle
Have you tried Zentangle? Zentangle is a calming drawing technique that is perfect for kids and adults. Learn more about Zentangle and everything you need to get started here.
More Boredom Busters to Explore:
Disclosure: This post contains affiliate links. Thank you for supporting us!
Pin It!