This invitation to create paper bag houses is so much fun to explore, and super simple to set up! It's a great after school activity, and perfect for when you need a bit of rainy day fun. My kids loved designing their paper bag houses to create a colorful village, then spent the rest of the afternoon designing roads for toy cars with masking tape! Plenty of imaginative playtime fun!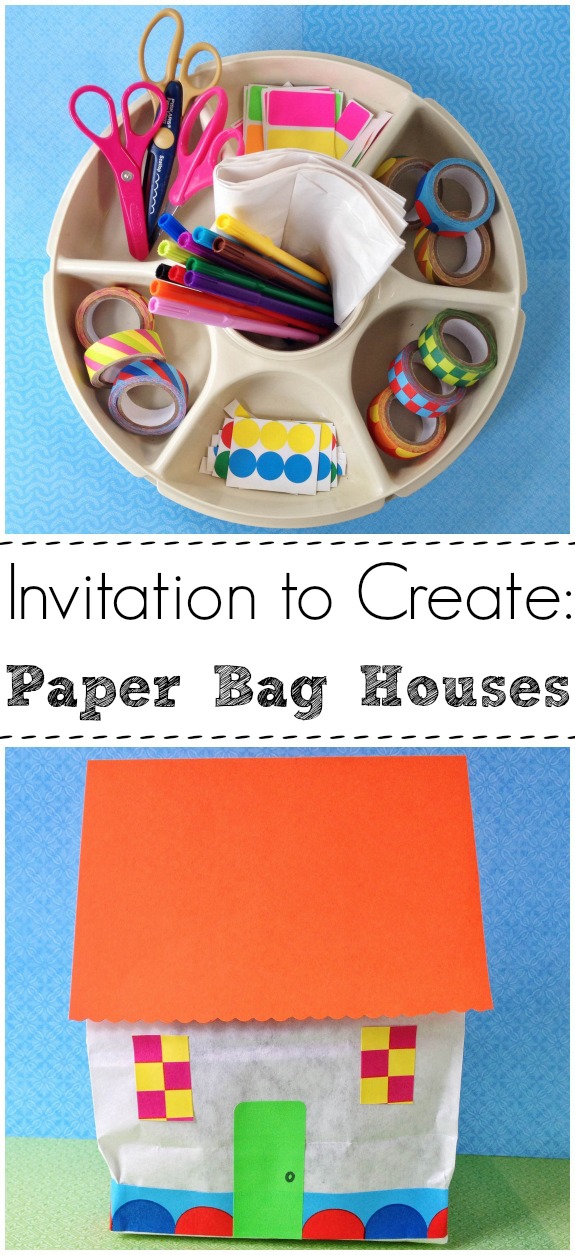 To set up this cute craft for kids, we used: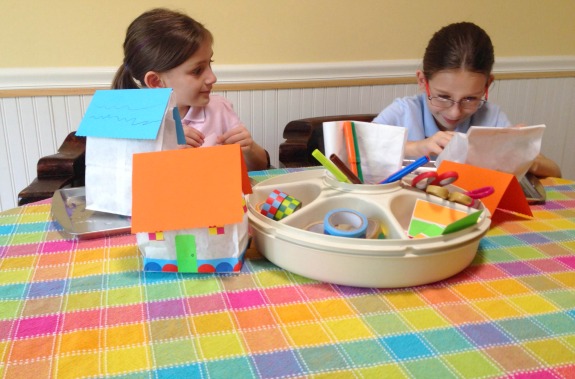 I started by filling each paper lunch bag about half way with crumpled up old newspaper. Then, I rolled up the top and stapled to hold in place. When the kids came home from school, I had the materials ready for them on the kitchen table. Each paper bag was placed on a cookie sheet to help contain any mess. I wish you could have seen their faces when they arrived home — such joy!!
Since we used masking tape and labels to create doors, windows, etc. this was a very low-mess craft! The kids were happy to decorate their houses without any glue or messy paint.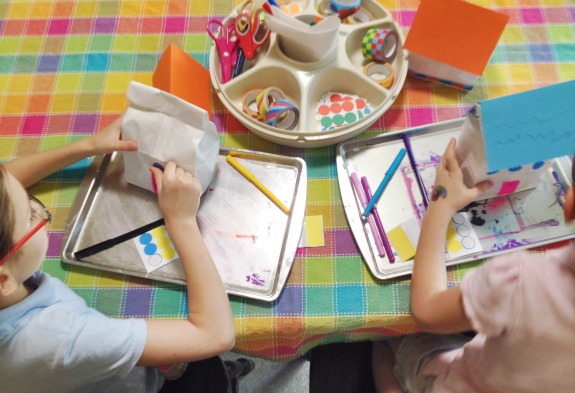 To form the rooftops, I folded a sheet of colored paper in half and cut along the fold. Then folded each half in half once again. I used decorative scissors for a scalloped edge, and the kids thought their houses looked adorable!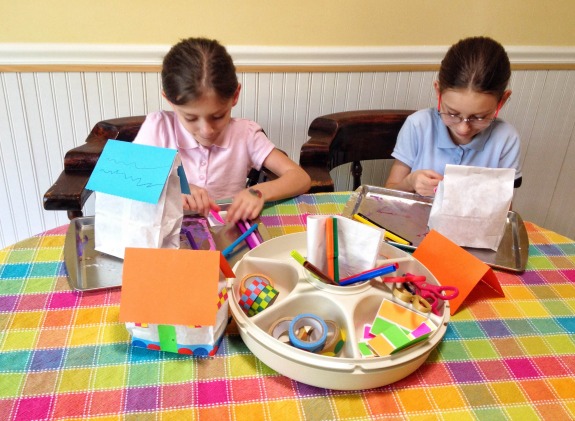 Later, they gathered their toy cars and made roads with masking tape to create their own little paper bag town. So much fun!!
Disclosure: This post contains affiliate links. Thank you for supporting us!
---
Free Printable
Want more fun craft ideas and activities??  Sign up for our weekly-ish newsletter (it's free!) and after signing up, you'll be sent a link to a free printable list of 100 Rainy Day Activities for Kids — exclusively for our lovely newsletter subscribers! To sign up, click here.