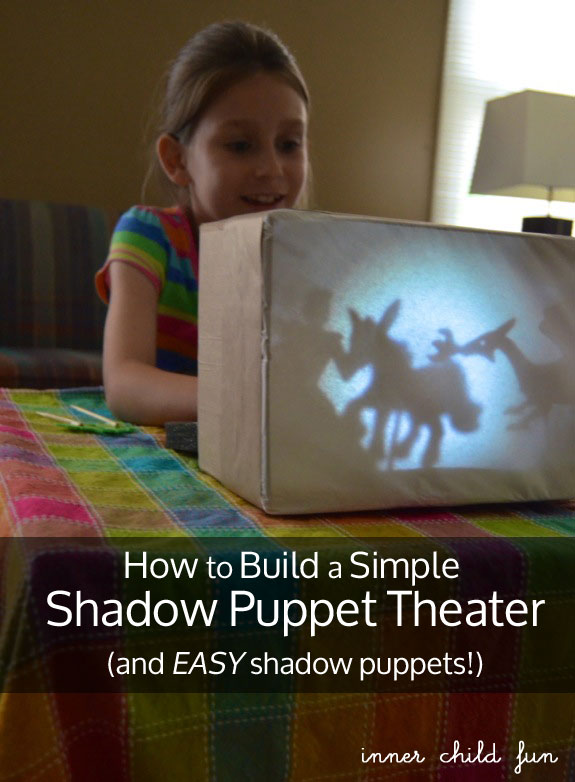 I completely underestimated how much the girls would enjoy playing with shadow puppets. Whenever something so simple makes them so happy, I can't help but smile!! And this was SUPER simple. Added bonus — the perfect entertainment for whenever a power outage occurs.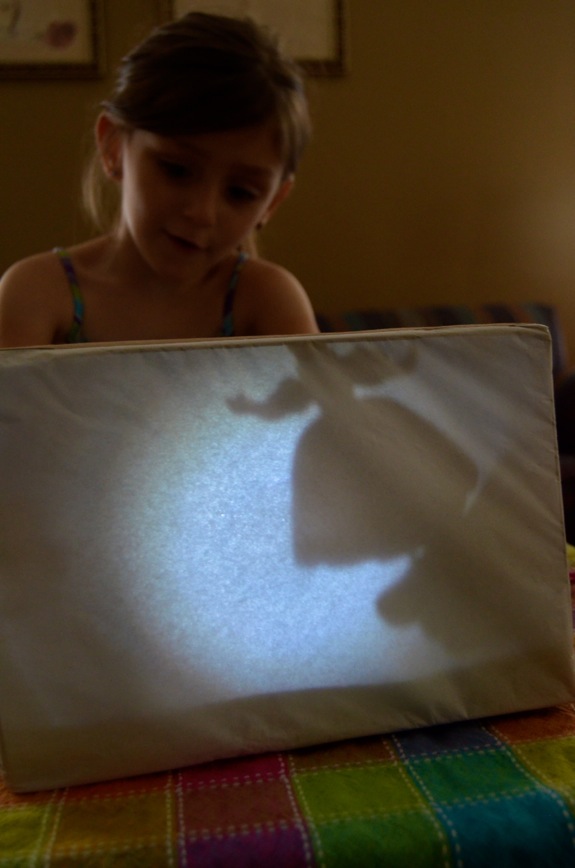 Our little shadow puppet theater was made from an empty cardboard box with the bottom cut out, and replaced with two sheets of white tissue paper held in place with packaging tape.
As for the shadow puppets — you didn't think I sat there and cut them all out by hand did you?? I am far too lazy for that!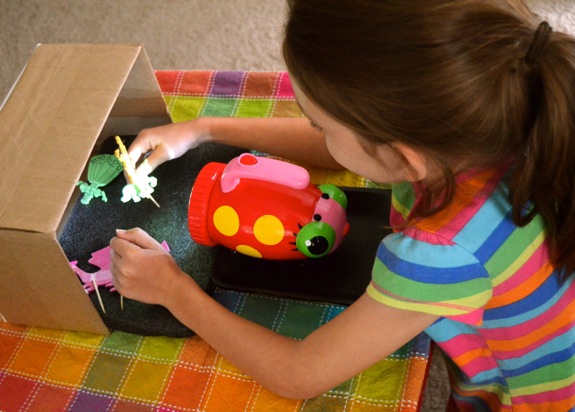 Instead, we attached some fairy tale foam stickers to toothpicks with a bit of tape. Of course, just about any kind of foam sticker would work well for this, and they are available in so many different themes: Under The Sea
, Dinosaurs
, and Fairies
 to name a few. Very very easy, and the girls LOVED their shadow puppets! They could not wait to put on a show!!
A bit of styrofoam (recycled from some left over packaging) inside the box made it easy for them to position their puppets.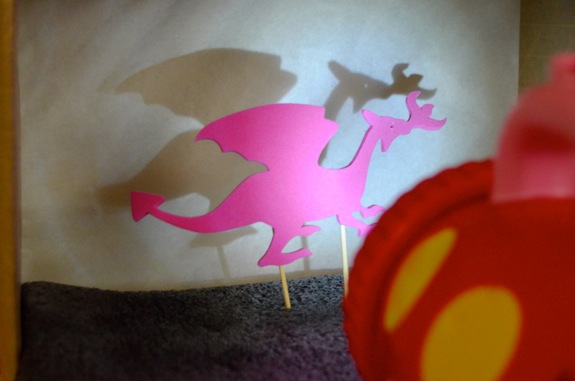 Dim the lights, turn on a flashlight (my girls adore this Melissa and Doug Mollie Ladybug Kids' Flashlight
), and enjoy the show for hours of creative playtime fun!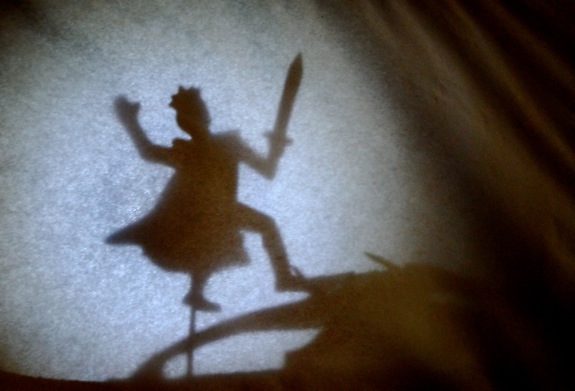 Have fun!!
---
Free Printable
Want more fun craft ideas and activities??  Sign up for our weekly-ish newsletter (it's free!) and after signing up, you'll be sent a link to a free printable list of 100 Rainy Day Activities for Kids — exclusively for our lovely newsletter subscribers! To sign up, click here.