Disclosure: I'm sharing #Tide in my life as part of a Tide sponsored series for Socialstars™. All opinions are my own.
Creating your own sidewalk art show is a great way to foster creativity while enjoying some quality time outdoors! It is simple and easy to set up. The masking tape frames make the space even more inviting. I love that there are so many possibilities to create! This sidewalk art show would be a fun birthday party activity too! Here is how to make a sidewalk art show of your own: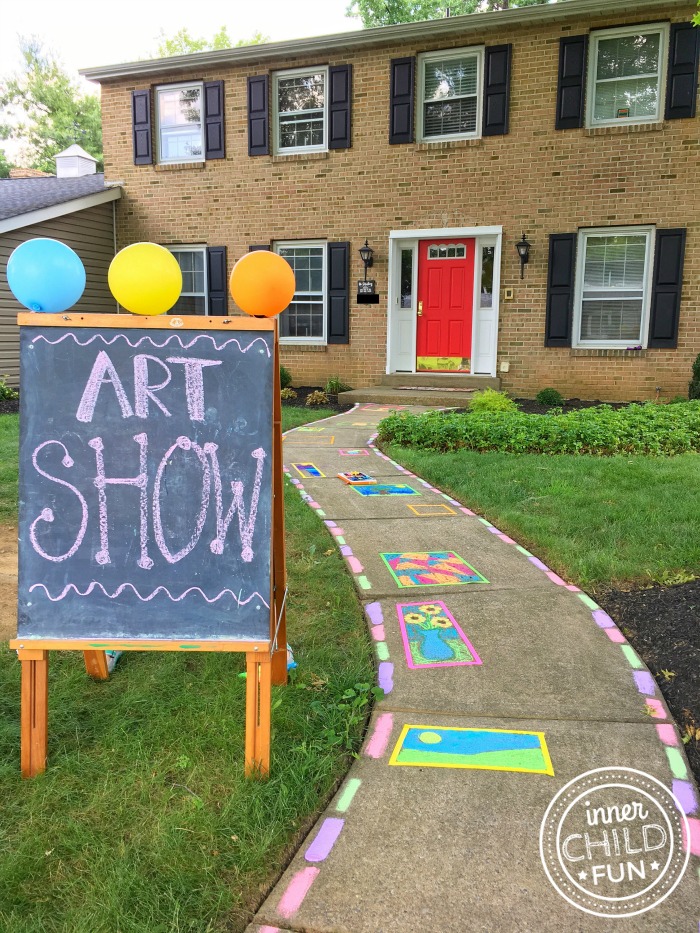 To Make a Sidewalk Art Show, you will need:
To make the colored border, we used small foam rollers dipped in sidewalk chalk paint. Next, we used colored masking tape to create the frame borders along the sidewalk art gallery. You may want to leave some space in-between the frames to make it easier to walk along the sidewalk without disrupting the artwork.
Create a poster or chalkboard sign announcing your special art show!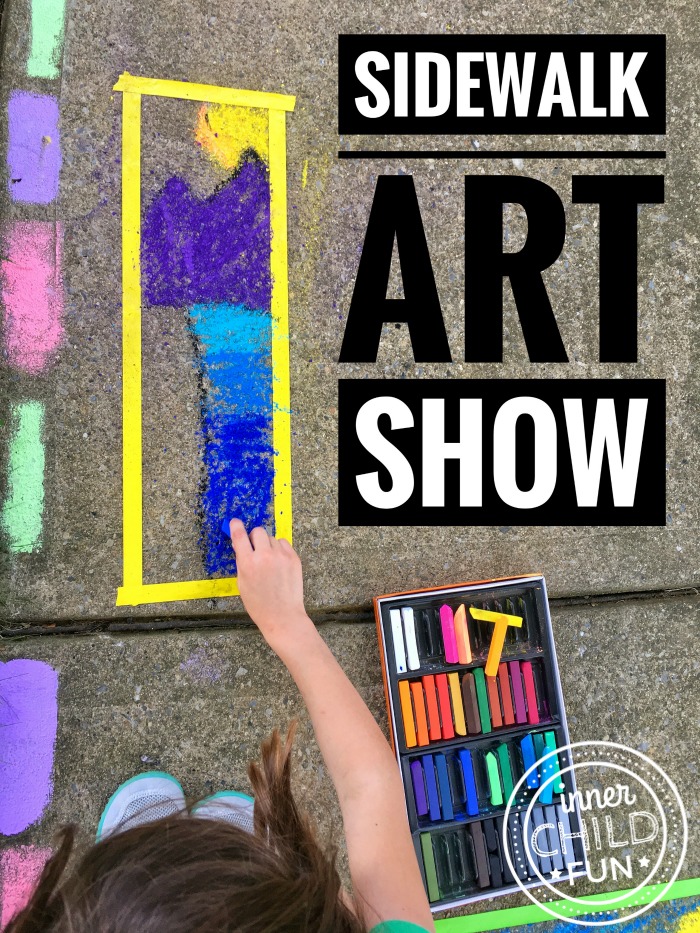 Invite the kids to create their own sidewalk chalk masterpieces! They may want to try creating landscapes, portraits, or even abstract modern art pieces. Try leaving a few empty frames for others to fill in to make this art show an interactive experience. I love how each piece of artwork is completely unique! The best part about this sidewalk art show is that it makes our neighbors smile every time they walk by our home.
Keep Your Little Artist's Clothes Clean with Tide® Pods™ Plus Downy®
Sidewalk chalk art can be messy! Fortunately, Tide Pods keep my kids clothes looking great! We have been using Tide® Pods™ Plus Downy® for the past several months. From messy art to dirty garden projects, we have been putting the stain fighting power of Tide Pods to the test! Being an active and creative family, finding a laundry detergent that has strong stain fighting power while still being gentle on clothes is a must. Many times my younger daughter will inherit her older sister's clothing, and the pods help ensure that those clothes will last. Tide Pods quickly made an impressive difference in how our family does laundry. I love knowing that one pod contains everything we need to keep our clothes looking their best: detergent, stain remover, brightener, and Downy Fabric Protect! Each pod cleans and conditions clothes in one step. Another feature I particularly love is that the pods dissolve well in all water temperatures. Since most of our loads are done in cold water to save energy, knowing that Tide Pods can still maintain tough stain fighting power is a huge plus!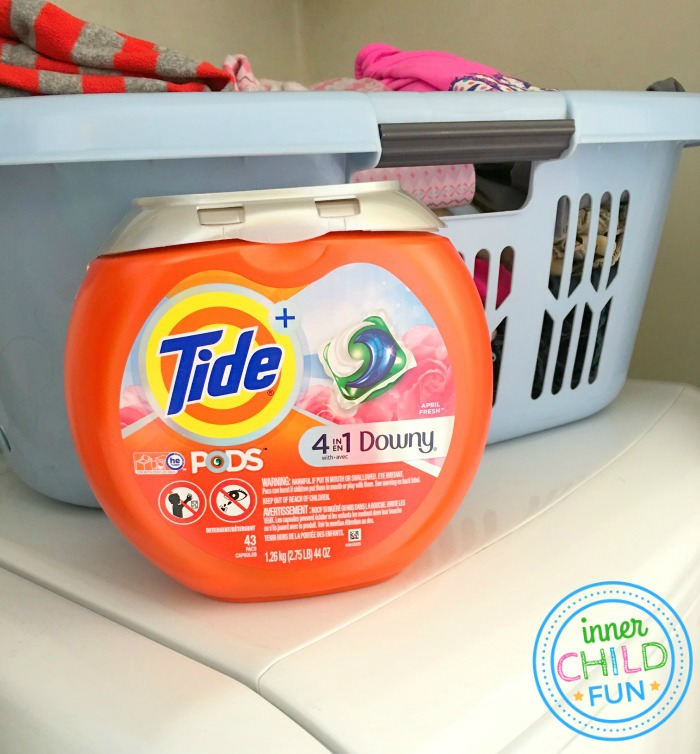 Here's how they work:
With dry hands, place a pac in the washing machine before adding clothes. For especially large or dirty loads, use 2 pacs.
Select your wash cycle. Tide Pods dissolve in all temperatures. The pacs work with HE and standard washing machines.
When not in use, keep pacs in their original container with the label intact. Keep out of reach of children. Always close container after use. Store in a cool, dry place.
More Summer Fun to Explore: