This sidewalk chalk paint recipe is made with common household items you probably have on hand! If you don't already have the materials needed to make this, you may be able to find these at your local dollar store or grocery store. This sidewalk chalk paint recipe features vibrant colors that can easily be washed off from concrete or asphalt with rain or the hose. The kids can help measure and mix up the paint, and this is a great activity for enjoying some quality time outdoors together! Be sure to wear play clothes in case things get messy. This sidewalk chalk paint provides lots of classic play time fun!!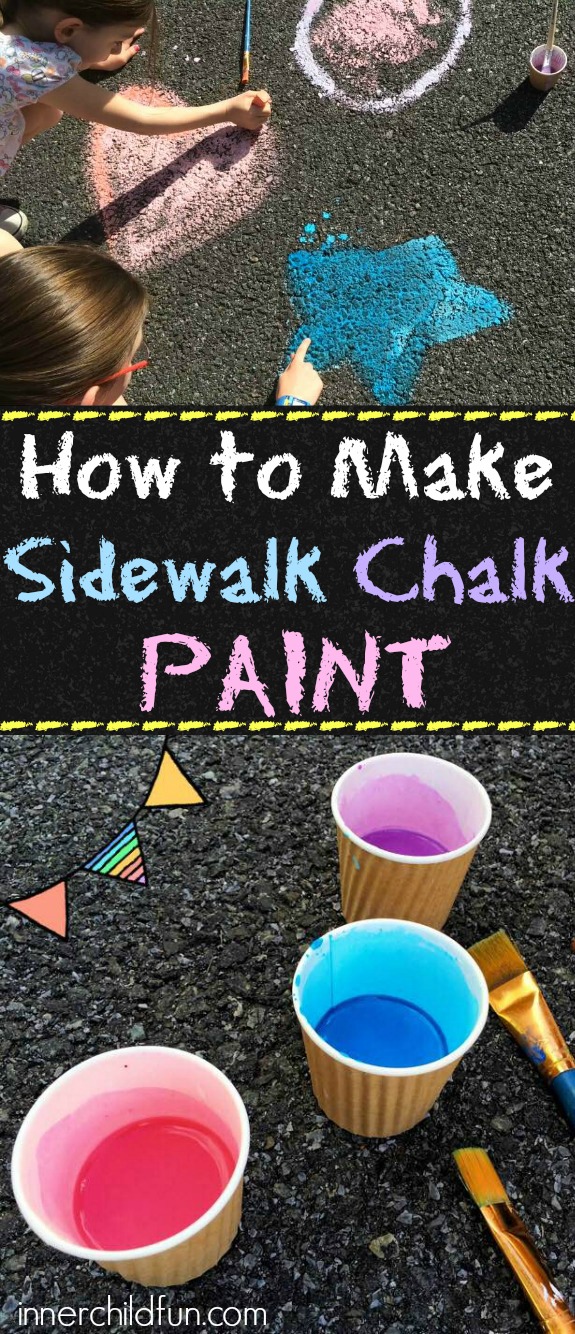 Here is our favorite sidewalk chalk paint recipe:
Other Materials Needed:
This short video tutorial has detailed instructions on how to make this sidewalk chalk paint:
I will be sharing more craft video tutorials. Click the subscribe button below to subscribe to our YouTube channel so you don't miss a thing!
I love how in just a few minutes, and with a few simple (cheap) ingredients the kids and I enjoyed lots of outdoor play time fun together with this homemade sidewalk chalk paint! This has become one of our favorite go-to activities when the weather is nice, and it works well for a wide ranges of ages. Once the sidewalk chalk paint is dry, it becomes even brighter! The kids might enjoy blending the paints together to experiment with color mixing, or outlining their painted masterpieces in sidewalk chalk for a more finished look.
More Outdoor Fun Activities to Try:
Disclosure — This post contains affiliate links. Thank you for supporting us!