Crafting with preschoolers doesn't have to be messy. While we're not afraid of messy art, it is nice to not have to clean up after every crafty session. Here are 5 of our favorite low mess craft ideas for preschoolers that are sure to inspire lots of creative fun! (A BIG thank you to our friends at Melissa & Doug for sponsoring today's crafty post!)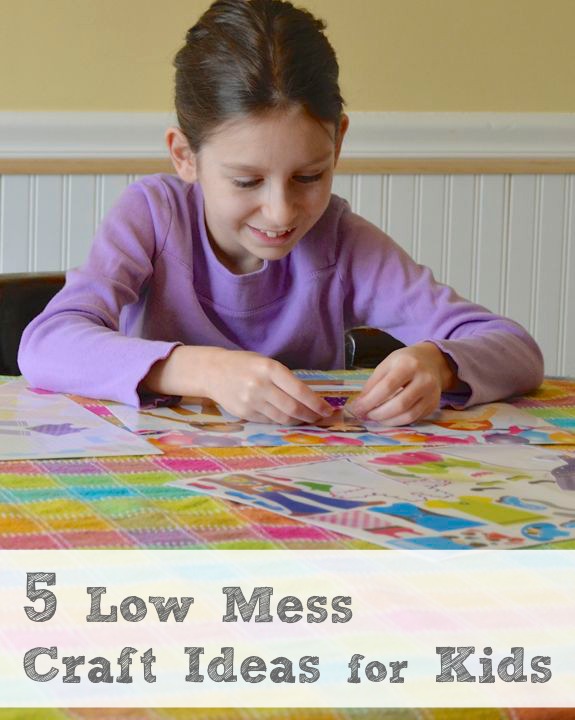 Behold the power of water! Water Wow allows your child to paint with water to make colors and patterns magically appear. The best part is that they are completely re-usable! Once the surfaces have dried, they can be painted with water over and over again. I especially love the handy storage compartment for the water brush to keep everything in place!
Sneak in a bit of number recognition and fine motor practice with these beautiful Sticker by Number sets. Once the set is completed, you will want to display these proudly!
3. Tape Art
Another favorite no mess art activity in our household is tape art made with colored masking tape. This Tape Activity Book by Melissa & Doug is a fantastic option, and perfect for when preschoolers want to take their art on-the-go! The set comes with 4 different colored mini rolls of masking tape, and a fun book that uses the tape to complete the art on each page.
There are so many different options and varieties of Scratch Art to choose from: photo frames, ornaments, and drawing cards are some of our favorites. I love to keep these in little "busy bags" for the kids to use whenever they are looking for something fun to do. The Scratch Art photo frames and ornaments make great gifts for family and friends too!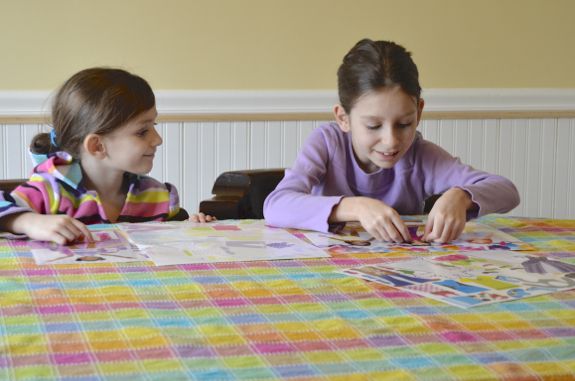 If your child loves to play with stickers, these reusable sticker sets are a great value! I love that they can keep both younger and older kids entertained. I like to have these out on the kitchen table for when my kids are done with school, as an invitation to play! Many times I have used these as a great way for them to relax and for us to re-connect at the end of the day.
(Disclosure: This post is sponsored by Melissa & Doug as part of their blog ambassador program. Psst! They just opened their online Valentine's Day Shop and offer free shipping on orders of $50 or more. You can learn more about that here. All opinions are my own. Disclosure policy here.)