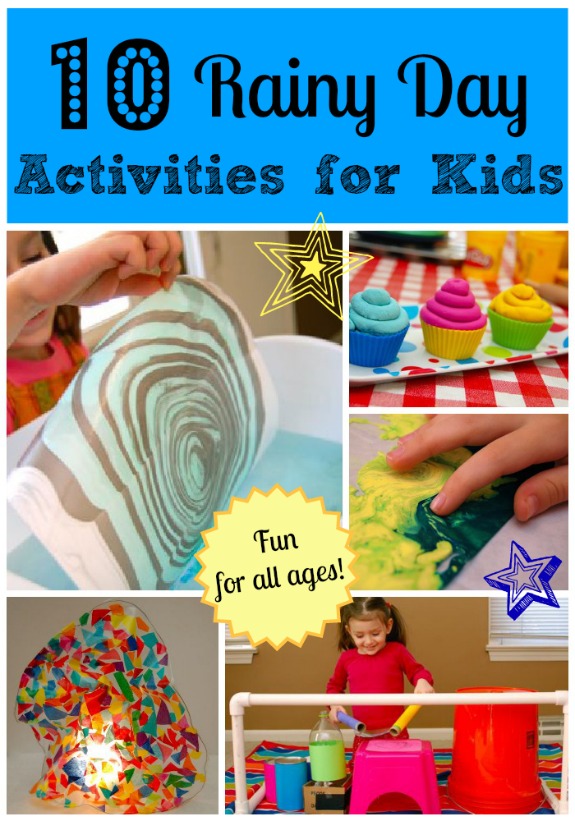 Rainy days in the forecast? Looking for a few fun ways to keep the kids entertained indoors without breaking the bank?? Here are a few of our favorite ways to spend a rainy day…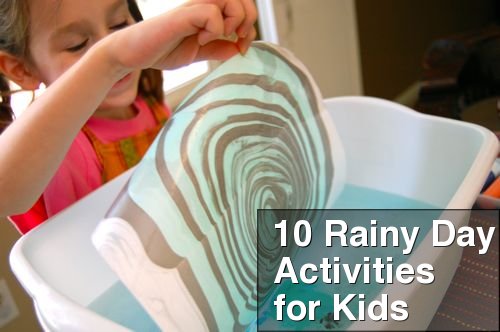 1. Suminagashi Painting — Emily can spend hours doing this, and I love that each print is unique!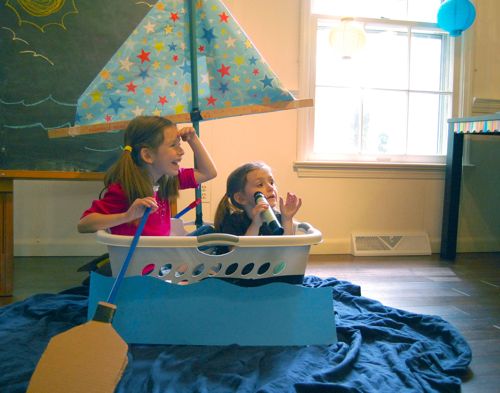 2. Find a laundry basket — Turn it into your favorite mode of transportation. We love boats and hot air balloons.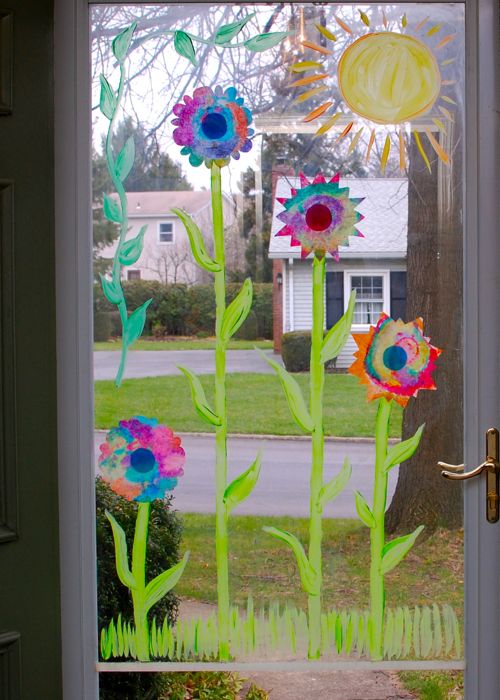 3. Make Your Own Sunshine — When Mother Nature doesn't cooperate, sometimes you have to take matters into your own hands.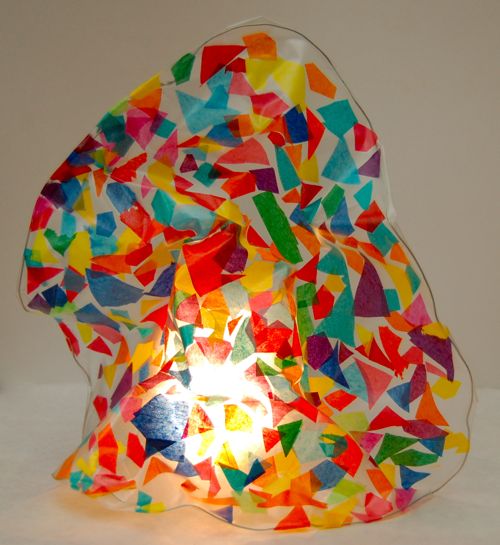 4. Create Some Modern Art — A fun and easy way to brighten up an otherwise rainy day.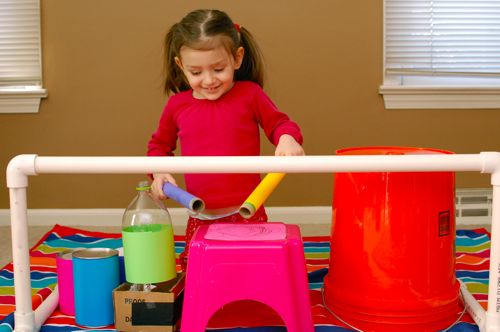 5. Homemade Rhythm Set — Fun for kids of all ages!!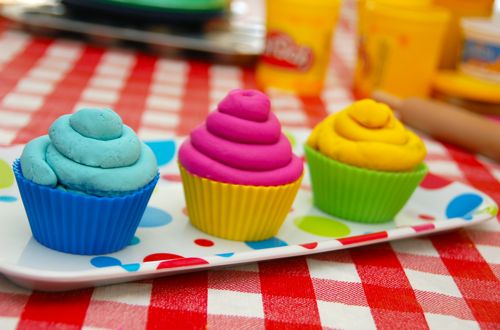 6. Play Dough Bakery — Make some treats that are (almost) good enough to eat.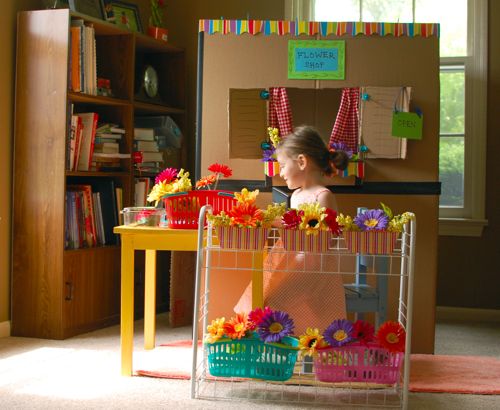 7. Build a Flower Shop — A large cardboard box and some fake flowers from the dollar store can be made into a great flower shop for lots of pretend play fun!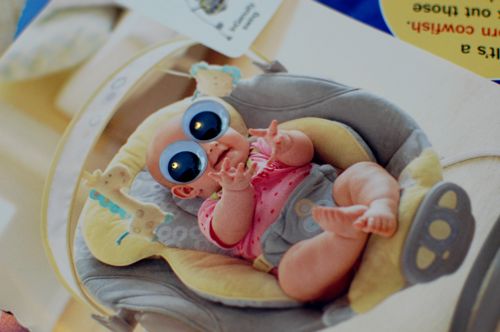 8. Fun with Googly Eyes — Have some googly eyes and old magazines on-hand? Make some silly photo "enhancements".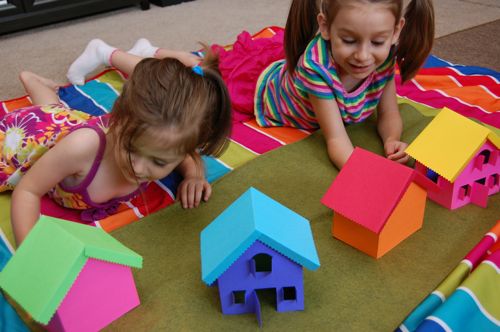 9. Rainbow Village — Use our free printable template to make your own rainbow village. Use bits of velcro to hold the houses together and you can build and re-build your village again and again!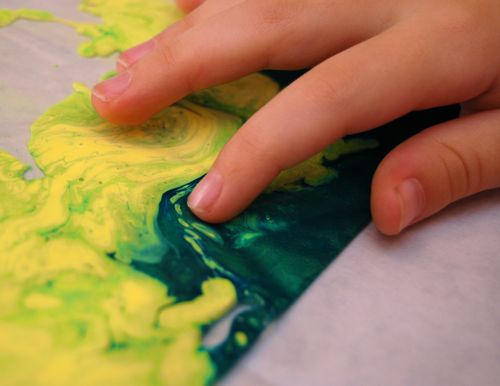 10. No-Mess Marbled Painting — A fun, quick, and easy project with hardly any clean-up!
---
Other related "Rainy Day" posts:
What We Do On Rainy Days — Even more (frugal) ideas to keep the kiddos entertained indoors.
Battery-Free Toys We Love — Perfect for if you happen to lose power during a storm. Save those precious batteries for more important things!
10 Sanity Saving Activities for Quiet Time — Because every parent needs at least some quiet time.
Have fun!!
---
Free Printable
Want more fun craft ideas and activities??  Sign up for our weekly-ish newsletter (it's free!) and after signing up, you'll be sent a link to a free printable list of 100 Rainy Day Activities for Kids — exclusively for our lovely newsletter subscribers! To sign up, click here.