A good part of this morning was spent playing with Play Dough! I recommend at least 15 minutes a day of mandatory play dough time for everyone — it is great stress relief, and perfect for lots of pretend play! We sometimes make our own, but Clara was gifted with some Play Doh over the holidays, so we used it for this.
I gathered up some fun baking things from around the house, including: muffin tins, birthday candles, a large cutting board, rolling pin, cookie cutters, icing spreader, cookie sheets, cake server, and plastic plates just to name a few!
Then I invited Clara over for some play time fun!!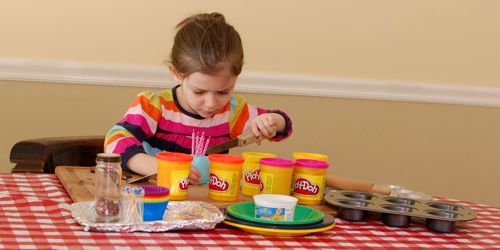 She seemed to particularly love the birthday candles, and enjoyed singing Happy Birthday to herself over and over again!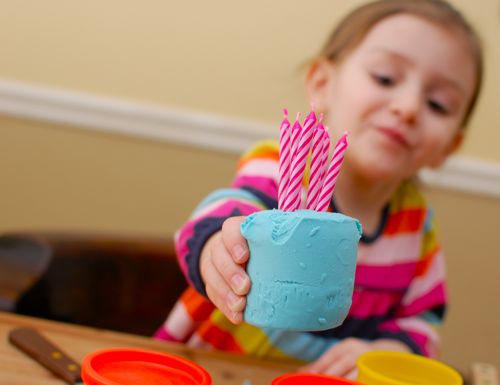 She was busy baking lots of muffins!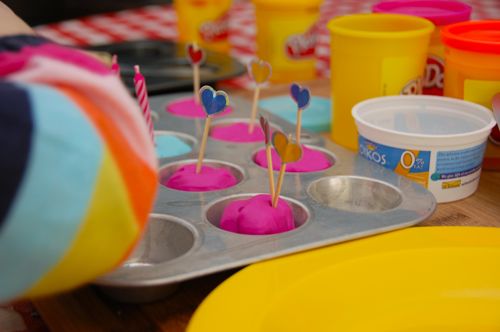 I recycled an empty spice container, added a few dried beans (they were bigger than the holes in the top of the spice container, so they didn't come out), and it made fun pretend sprinkles!!! Everyone knows the most fun part about baking is the sprinkles!!!!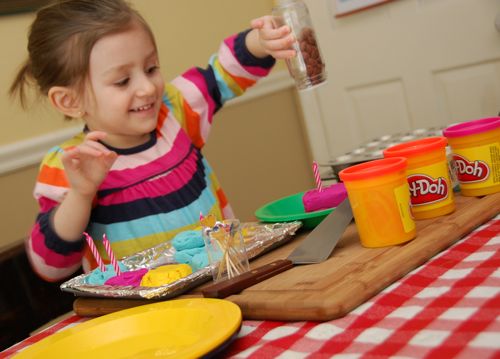 Yay for more sprinkles!!!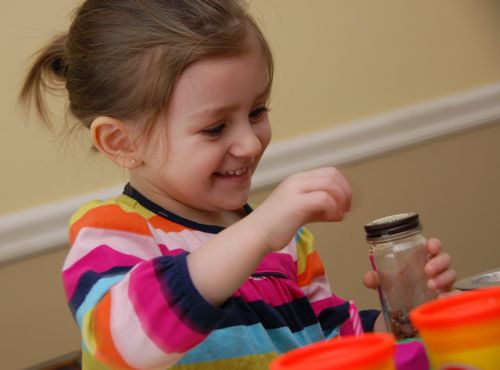 We also discovered that an empty yogurt container makes a perfect play dough cake mold!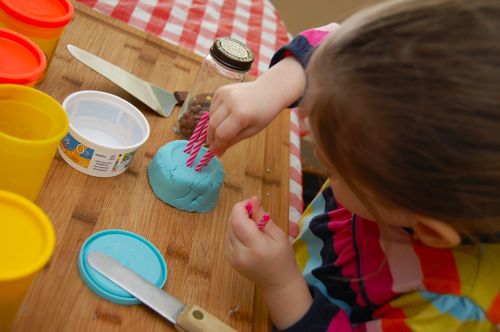 I couldn't resist this much fun, and had to make up a fun batch of cupcakes for our very special bakery!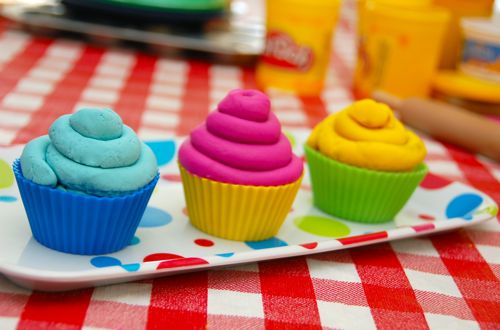 I love that something as simple as play dough plus a few things from around the house made her so very happy! Later, we set up shop, and she tried to sell me colorful cakes, cookies, muffins, cupcakes, and donuts for $20 each — this bakery is pricey!!!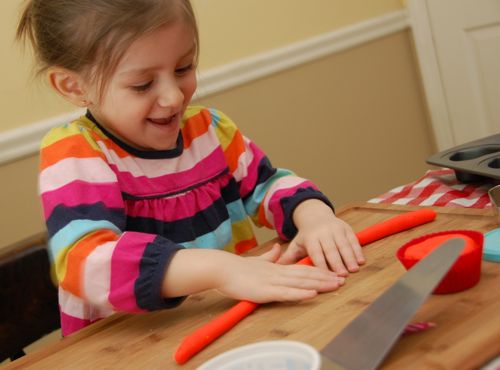 Have fun!!