Here are a few of our favorite crafts for those rainy days that come with Spring…
1. Make Giant Sunflowers from empty oatmeal canisters!! — So bright and cheerful!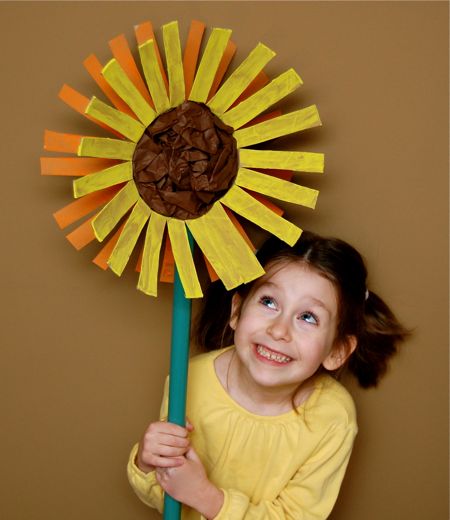 2. Create an Easy Spring Mural with Sticky Notes! — A quick way to add some cheer to your home!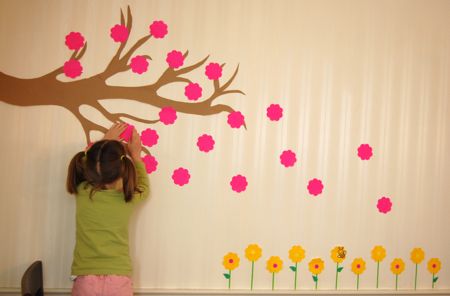 3. Make Our Own Scratch n Sniff Paint — Display a gallery of sweet smelling fruit paintings in your home. This is our favorite use for powdered drink mix!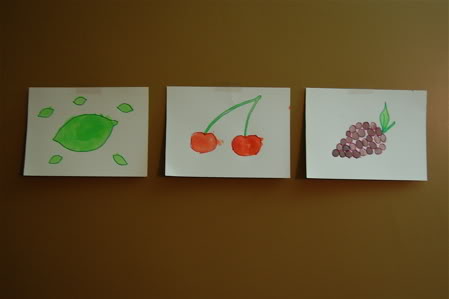 4. Build a Marble Run from Recyclables — Lots of fun!!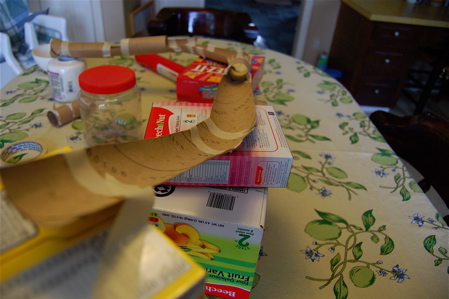 5. Animal Hospital — Write prescriptions,  apply bandages, and give out plenty of pillows for all those stuffed animals who are not feeling well.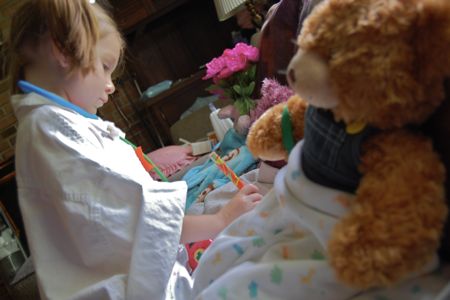 6. Wipe-off markers on a cheap shower curtain liner makes a great re-useable art mat. Afterwards, put in the washing machine (cold, gentle cycle), hang to dry, and reuse over and over again!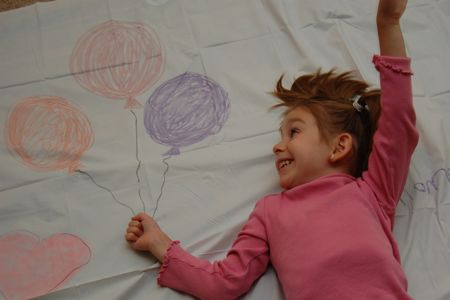 7. Once the rain is done, we LOVE to splash in puddles!!!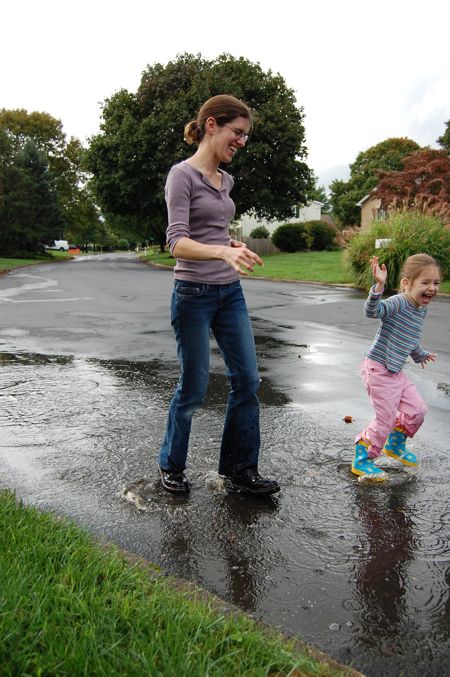 Have fun!!