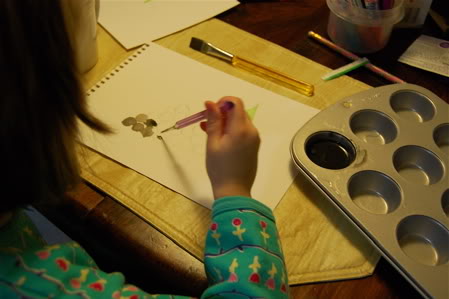 We had some leftover unsweetened powdered drink mix that was several years old — I'm not kidding! It probably would have been okay to drink, but instead we made scratch n sniff paint with it. I lightly penciled in some fruit pictures for Emily to paint.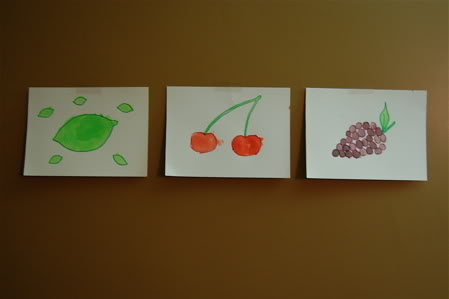 It made very vibrant colors, and the pictures smelled soooooo fruity when they were done. Here's how to make your own scratch n sniff paint — Mix a packet of unsweetened powdered drink mix (like KoolAid) with about 2 tablespoons of water. Stir with a paintbrush and start painting!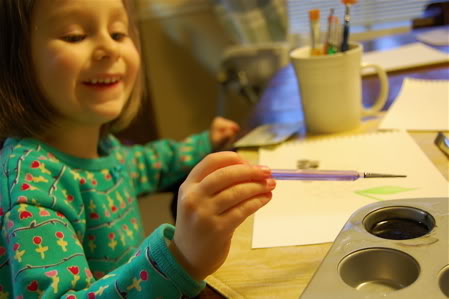 If I was smart about this, I would have made up the paints in empty baby food jars to save the leftover paint for other projects. We dumped this batch after it was done, but I will definitely save the next batch.
Oh, and last night we had a fun family table hockey tournament. I have a feeling that coffee table is going to stay that way for awhile!