Think you need to buy expensive home accent decor?? Think again! This weekend would be a wonderful time to indulge the kiddos in some fun process-based art projects that can be displayed proudly in your home. Grown ups may find themselves doing a bit of art of their own too!
I was so excited to see our Stained "Glass" Sculpture project featured on Crafty Crow this morning, as it was one of my all-time favorites! I thought I would post a quick round-up of some of our other favorite Modern Art projects!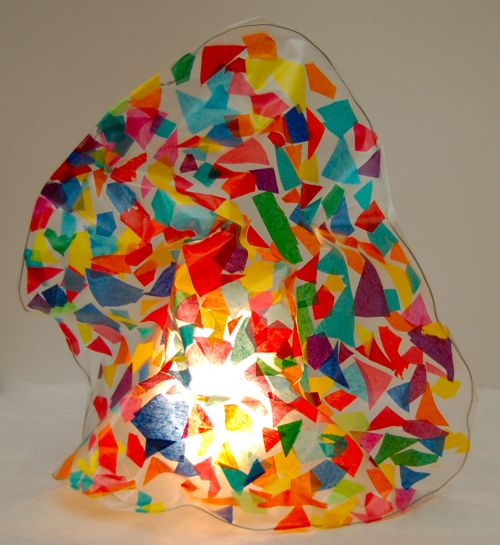 Stained "Glass" Sculpture
This art project is still on display on our living room wall, and every time we have visitors it receives lots of compliments! The girls were quite proud of their collaborative work effort.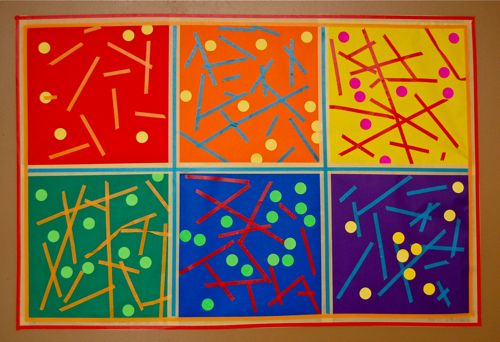 This one hangs on Emily's bedroom wall, and she absolutely adores it! She has asked to make another one, and she won't have to twist my arm.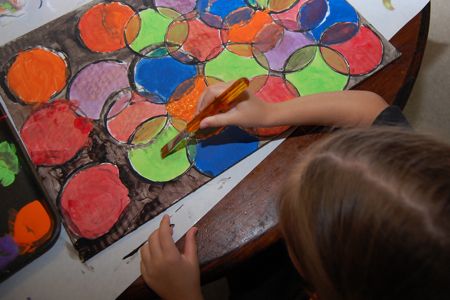 Modern Art
I love that these process-bassed projects bring unique results every time they are done!
Have fun!!