Tucked away in the corner of our living room, you'll find a bit of sunshine no matter what the weather might be like outside. The girls are still really enjoying this cardboard play house we built using our Makedo kits awhile back, and I thought it would be fun to turn it into a colorful flower shop using recyclables and items from the dollar store!!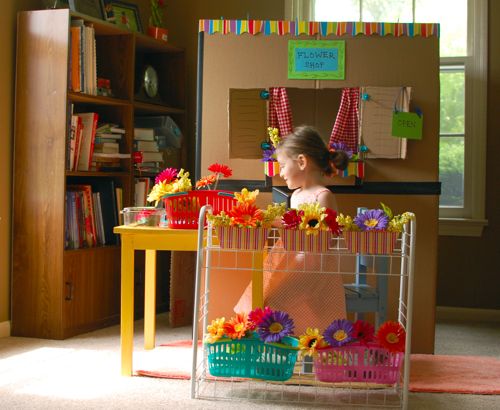 It helped to brighten up an otherwise rainy & dreary day!! We used an old shoe rack to make shelves that were just the right size for Clara, and filled them with containers from the dollar section at Target and fake flowers from thrift stores or dollar stores. A calculator makes a great cash register too!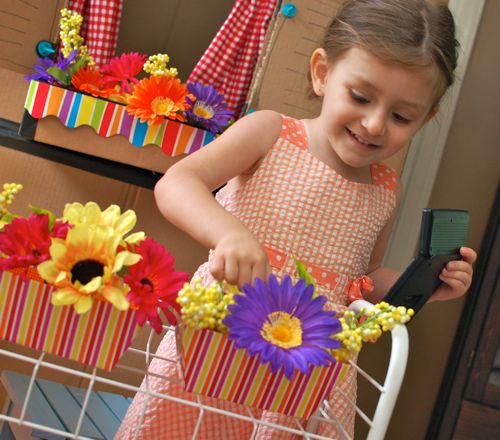 Looking at these makes me so happy!!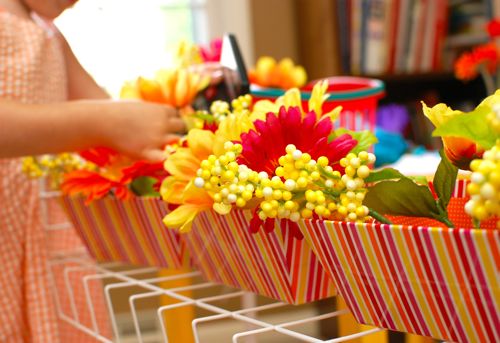 A recycled empty strawberry container makes the perfect gift box for a pretend corsage (no pins)! Some old gift tissue and strips of ribbon were all Clara needed to create her own bouquets!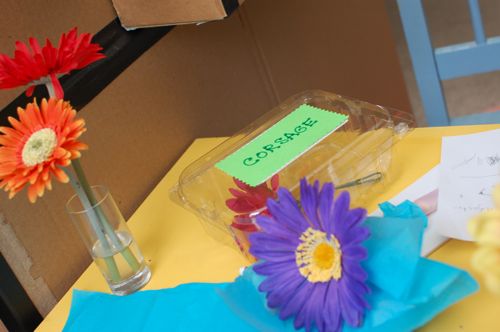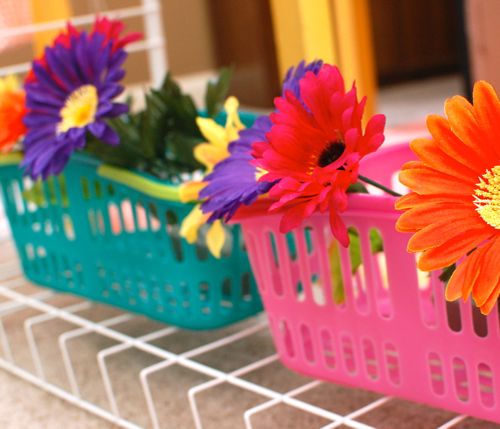 Oh, hello there!! Would you like to buy some flowers??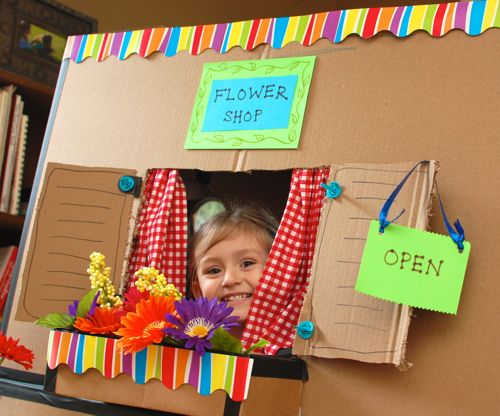 I'll pick this pretty purple one — just for you!!!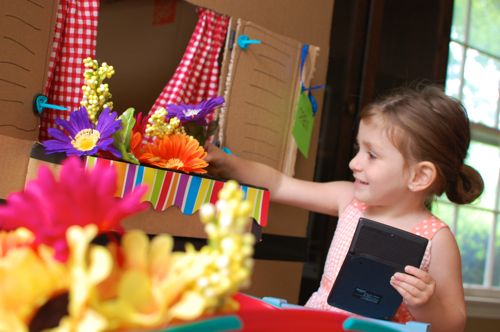 Hours and hours of imaginative fun!!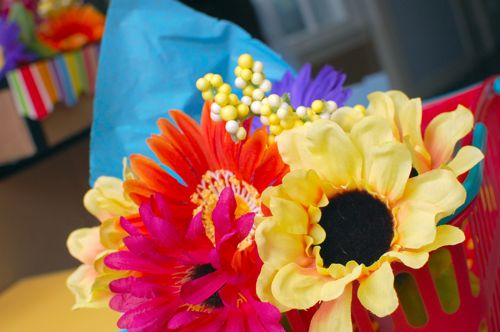 Now if you'll excuse me, I'm off to buy a bouquet comprised of one yellow flower, one purple flower, two orange flowers…..
I added this post to:
The Sunday Showcase @ Mom to 2 Posh Lil' Divas
Link & Learn @ No Time for Flash Cards
It's Play Time! @ Quirky Momma