Are you tired of Winter? Do you long for warmer weather?? Do you wish Spring would hurry up and arrive already??? Then it's time to make your own sunshine! It's quick and easy to do!!
Start by inviting the kids to paint several coffee filters with watercolor paint — the brighter, the better!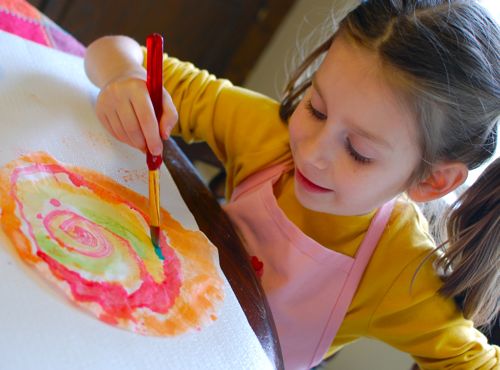 We love painting on coffee filters because they hold up very well to lots and lots of water — a big plus for the little ones!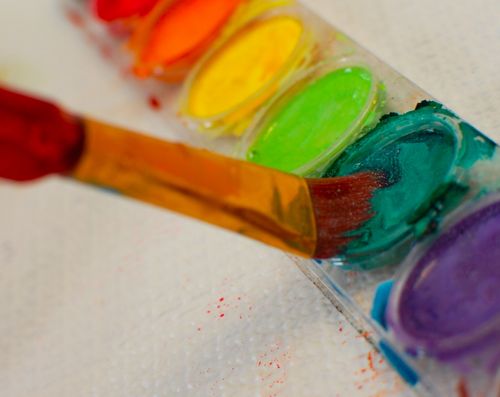 Shelf liner makes a great reusable art mat. Projects stay put while the kids are painting, and the shelf liner can easily be rinsed clean to be used over and over.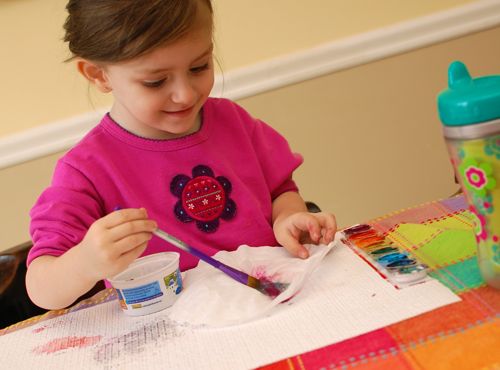 Once the filters are completely dry, cut them out…..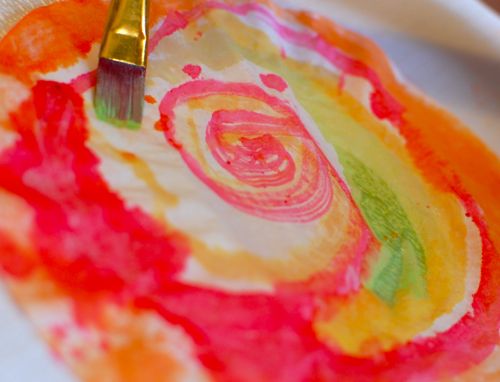 ….to look like flowers!! The next day, we attached them to our glass door with washable glue stick. While Emily was in school and Clara was napping, I used acrylic paint to fill in the stems, leaves, and sun. Instant sunshine!!!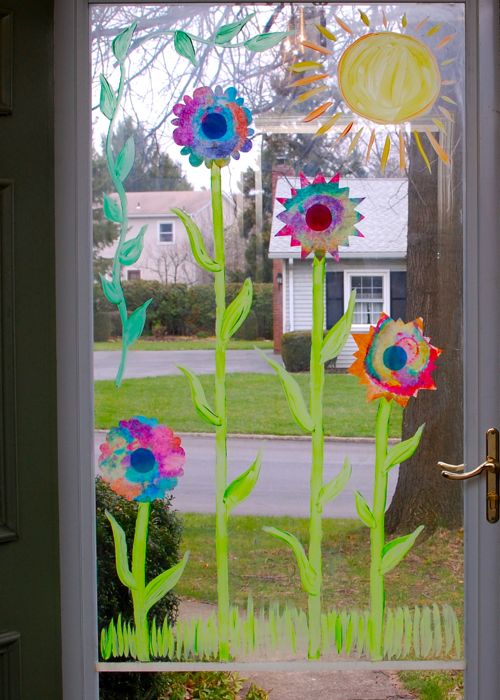 One FFFB reader suggested mixing the paint with a bit of dish soap to make for easy clean up — great tip!
Our window displays are getting to be quite popular around here. I love how they make our neighbors smile!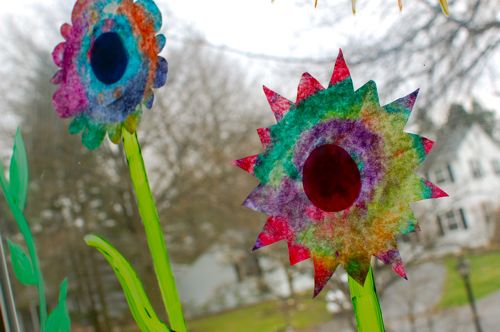 Also?? Can I tell you about the reaction Emily had when she came back from school and saw our front door??? Well…..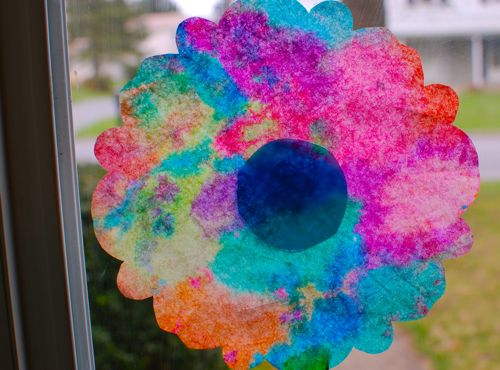 ….this photo just about sums it up!!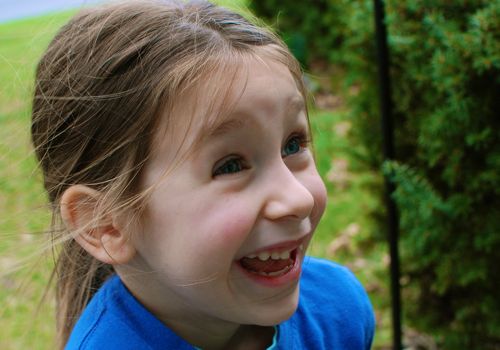 Behold — the power of paint + coffee filters!! Amazing!!!!
Have fun!!