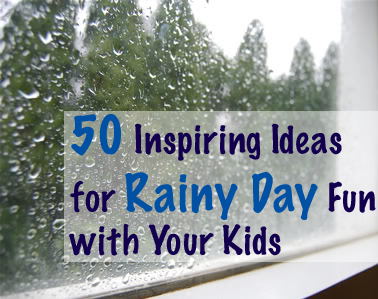 "I know it is wet
And the sun is not sunny.
But we can have
Lots of good fun that is funny!"
–The Cat in the Hat
Looking for some boredom-busting ideas to get you through a rainy day with the kids??
Here are 50 of our favorite ways to spend a rainy day:
Reading books… in forts.
Snuggling.
Grilled cheese sandwiches with tomato soup.
Baking sweet treats.
Calling faraway friends to chat.
Soul-searching.
Doodling.
Finding money in the pocket of your raincoat from last Spring. None there? Hide a few dollars to "find" next year.
Making bread. From scratch.
Playing with stickers!
Trying new things!
Designing your own board game.
Drawing comics.
Taking a nap.
Puzzles.
Filming silly videos.
Taking a long bath.
Daydreaming.
Beading necklaces.
Play dress-up!
Hide and seek.
Indoor picnics.
Building an obstacle course.
Scrapbooking.
Writing your own cookbook.
Indoor carnivals.
Air-popped popcorn.
Making a target range for marshmallow shooters.
Charades.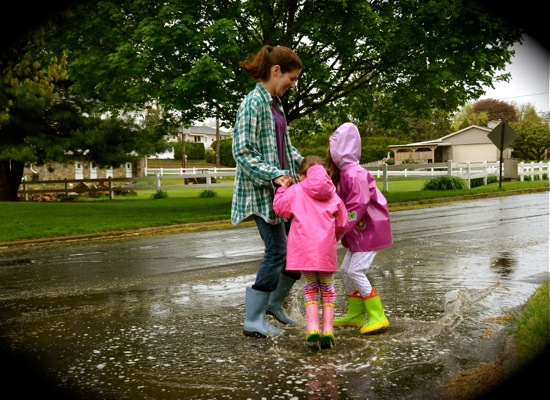 Have fun!!