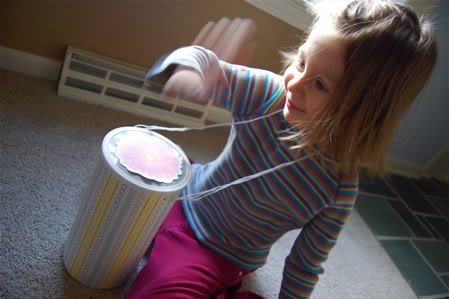 This afternoon we made musical instruments from recyclables. This was a big hit and Emily is still making lots of new sounds with her drum, guitar, and shaker. We made the drum with an empty oatmeal canister. If you saw this post, you would understand why we have a lot of these!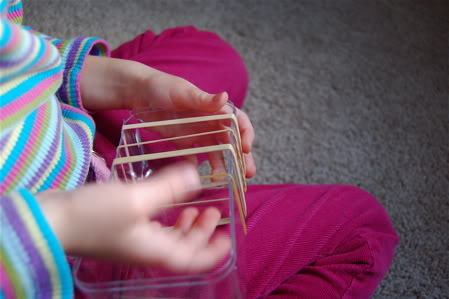 This version of a guitar was made with an empty plastic chocolate container and some rubber bands. Emily liked the sound this made, and it was so easy!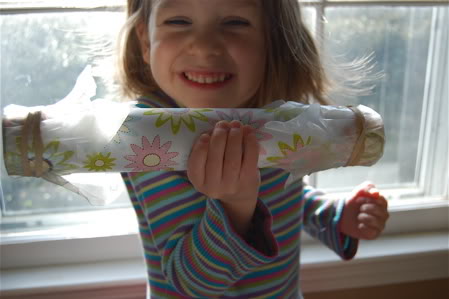 This one was probably her favorite — a shaker made from an empty paper towel roll, some wax paper, rubber bands, and filled with some dry beans.
Have an idea for a recycled musical instrument that I forgot to add? I would love to hear about it! Leave a comment and share your ideas with us!