Last night we packed our bags for a fun impromptu trip to Paris, France!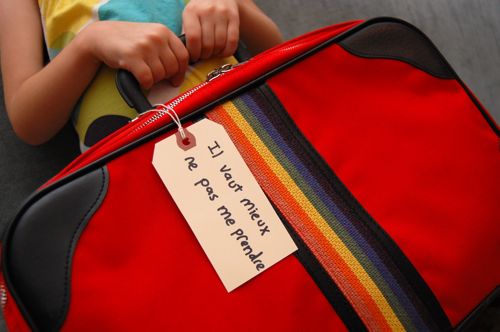 The girls dressed up in their most colorful outfits, and fanciest …. .sunglasses..?? We left from Washington, D.C., and we didn't have any delays, problems with airport security, or any turbulence. A very smooth flight!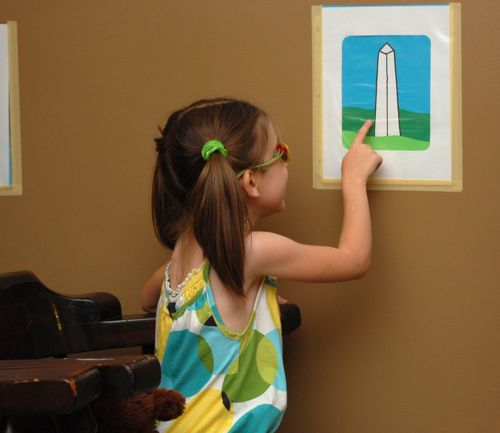 Well…. the pilot may have taken a snooze or two……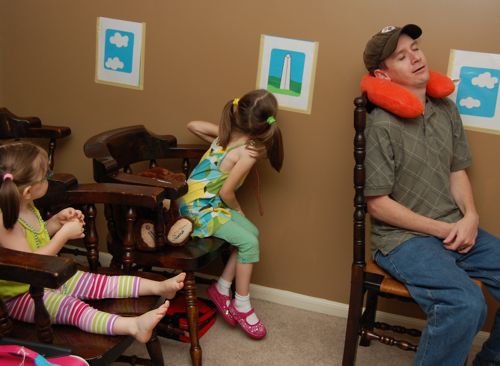 My brother and I used to play airplane with the other neighborhood kids all the time. It's so much fun!! Plus, it's great for keeping the kiddos off of the kitchen floor while it dries from being mopped, especially since we moved all of the chairs out of the kitchen anyway.
A short film of our adventure:
Airplane from Valerie Frugal Family on Vimeo.
Wanna play along? Of course you do!! You can print out the templates for the Washington Monument, Eiffel Tower , and the clouds, and luggage tags we made up and make a fun airplane of your own! We attached the windows to the wall using sheet protectors and masking tape.
Have fun!!