These Children's Book Week activities can help foster a love of reading that could last a lifetime. We curated a list of ten of our all-time favorite children's book week activities for creative crafts, party ideas, and more. These children's book week activities are sure to make reading super fun for kids of all ages!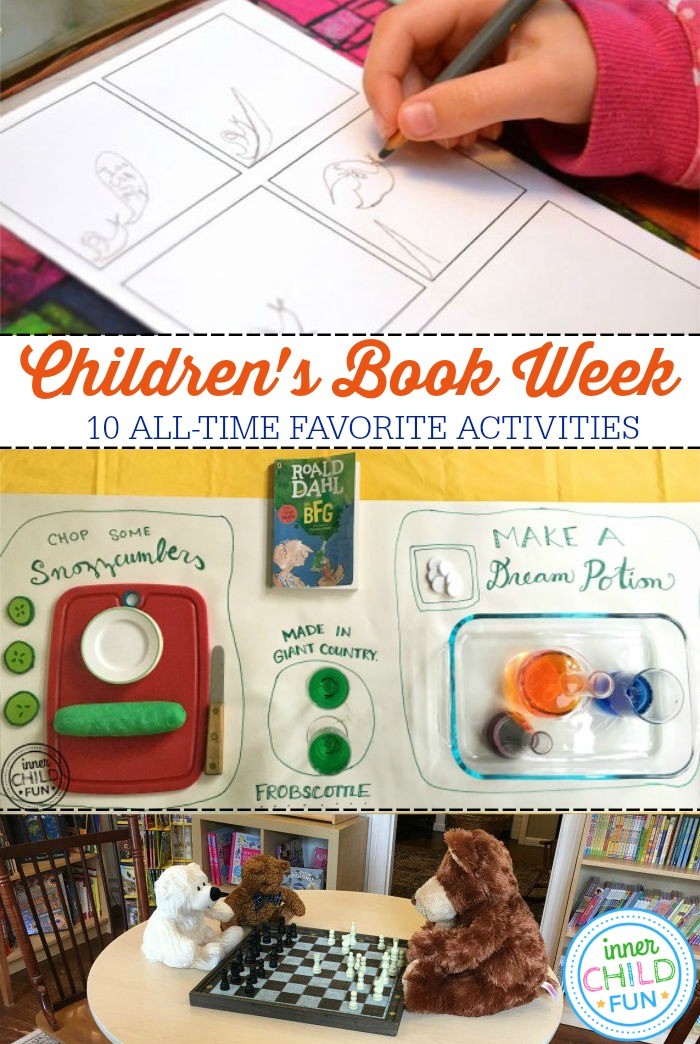 Here are 10 of our favorite Children's Book Week Activities: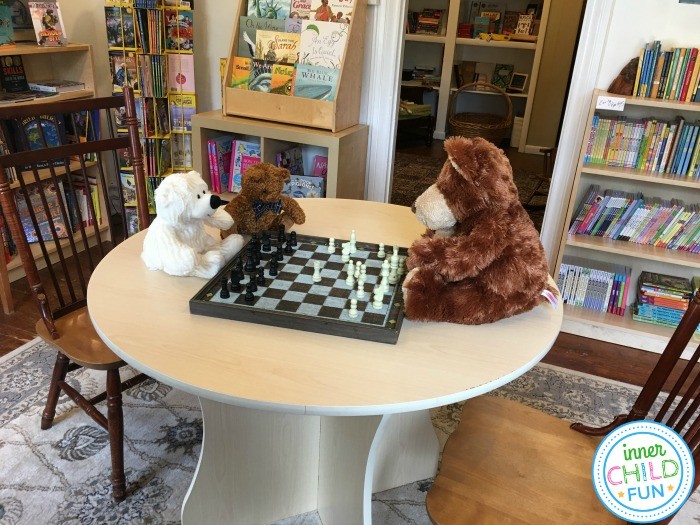 1. Host a Stuffed Animal Sleepover
Stuffed animal sleepovers are one of the latest trends taking place in bookstores and libraries to encourage young children to read. The events combine creative play, story telling, and a love of books into a magical experience! Hosting a stuffed animal sleepover is simple and inexpensive to do. For full details, click here.
2. Read the Book – Watch the Movie
Did you know that many of your kids' favorite books are available to watch instantly on Netflix Steaming? This is a great excuse to spend the day cuddling up reading a great book, then watching the movie together in the evening for a book-themed family movie night! For a list of some of our favorite book-based movies, click here.
3. Craft Up Some Bookmarks
These woven paper bookmarks from Red Ted Art would make lovely Mother's Day or Father's Day gifts the kids can make. Use the already colored version, or color your own! The template is available as a free printable as well! Click here for your printable bookmark templates.
4. Host a Book Tasting Party
For a fun and creative way to introduce kids to new books, a book tasting party is a terrific option to explore! Decorate a table setting to look like a restaurant, only instead of serving food, serve up some books for kids to sample for a short while. The printables available here make it easy to host your own book tasting party, or you can use items you probably already have on-hand.
5. Attend a Book Signing Event
Attending a book signing event can be an effective way to foster a love of reading while connecting with a favorite author. Book signing events can offer several unique opportunities that can become treasured memories for kids. Click here for a list of 10 Reasons Why You Should Bring Your Kids to a Book Signing Event.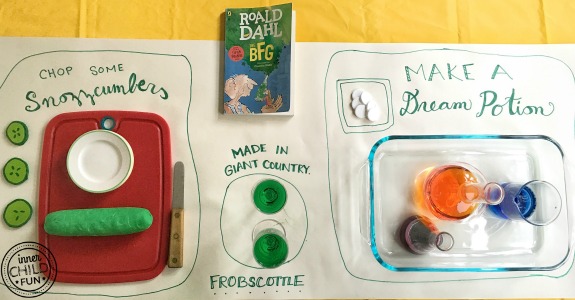 6. Start a Family Book Club
Choose a book the entire family can enjoy, and host a night of themed snacks and activities based on that book. For an example, you can see the family book club activities we did for The BFG. Other recommended titles we love are The One and Only Ivan, and Snow Treasure.
7. Participate in Local Events
Visit your local independent bookstore, since many are hosting their own events to celebrate Children's Book Week. Click here to find your local independent bookstore. For those of you in the Lehigh Valley, PA area, we adore Let's Play Books, and you can view the Let's Play Books Event Calendar here!
8. Vote for the Children's and Teen's Choice Book Awards
Visit Every Child a Reader to voice your opinion and place your vote for this year's Children's and Teen's Choice Book Awards. Voting will remain open until Friday, May 11th. For a full list of this year's finalist, click here. To place your vote, click here.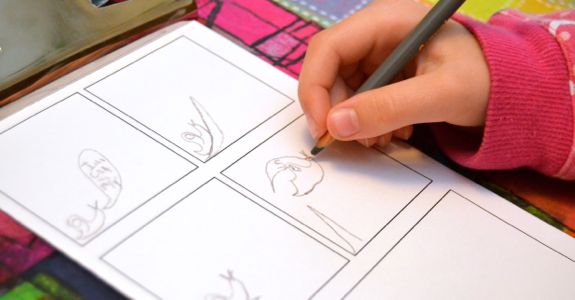 9. Create Your Own Comic Book or Graphic Novel
Invite your kids to create their own comic book or graphic novel with these free printable blank comic  pages! You could also try making your own mini sketchbook from a sheet of paper with this easy step-by-step tutorial. Great for jotting down ideas when you are on-the-go!
10. Watch Astronauts Read Children's Books from Space
For a story time that is out-of-this-world, you can watch YouTube videos of astronauts reading popular children's books from the International Space Station! Check out the Story Time from Space project from the Global Space Education Foundation. Kids will enjoy looking around the space station while listening to STEM-related children's books! Find out more about the project here, or subscribe to the Story Time from Space YouTube channel here.
More Reading Fun to Explore: