Attending a book signing event can be an effective way to foster a love of reading while connecting with a favorite author. Book signing events can offer several unique opportunities that can become treasured memories for kids. For those of you who are lucky enough to live in the Lehigh Valley area of Pennsylvania, be sure to check out Let's Play Books for many book signing and other fun literary events! You can find the Let's Play Books event calendar here.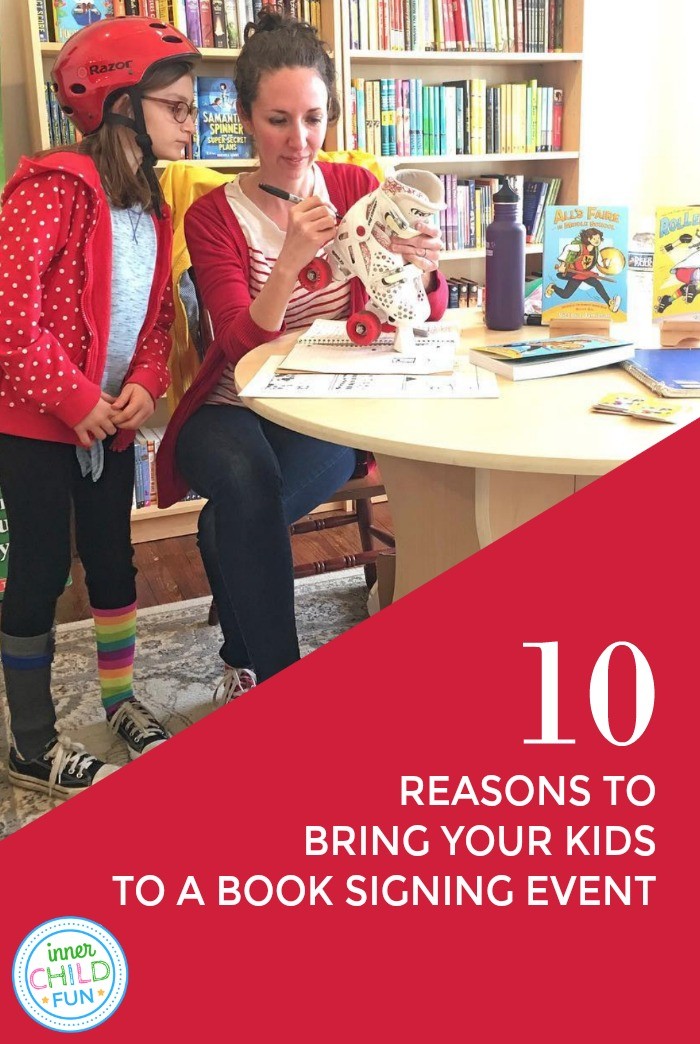 Here are 10 reasons why you should bring your kids to a book signing event:
1. Connect with Your Favorite Authors
Often authors are quite happy to connect with their readers and fans at a book signing event. Be sure to tell the author how much you enjoyed his or her book! If there is time, consider dressing up as a character from the book to show your support.
2. Encourage Future Authors
If your child is interested in writing a book someday, attending a book signing event is a simple way to have lasting impact. For many kids, meeting a published author can be an energizing and inspiring experience!
3. Meet Other Fans
You never know who you will meet at a book signing event! The chances are pretty high that you will run into other fans who support your favorite author, and you just may have other interests in common too.
4. Support Your Local Businesses
If your author event is being hosted at an Independent Bookstore, consider purchasing the authors' books or other gift items! Not only will you have some great additions to your family's home library, you will help ensure that more author events take place in your local community in the future.
5. Foster a Love of Reading
Attending an author event can help give insight into all the hard work that went into writing and/or illustrating books. Kids will learn to appreciate the time and effort that went into making some of their favorite stories.
6. Obtain an Autograph
A book signed by your favorite author is a treasure! Most authors are happy to sign their books for fans, and can add your name for personalization.
7. Hear the Book Read Straight from the Author's Mouth
Often authors will have special story times and read their books (or at least an excerpt). Giving fans the opportunity to hear the story straight from the author's mouth may even introduce kids to new perspectives on their favorite stories.
8. Buy New Books
If you happen to meet other fans at an author event, or connect with a local Independent Bookstore, they may recommend new books for you to discover! Many times, author events are designed to coincide with new releases from the author, so you may have the opportunity to be one of the first ones to read or pre-order their new book.
9. Opportunities to Ask Thoughtful Questions
Be sure to come prepared with a few thoughtful questions. If the author event is not too busy, you may have the unique opportunity to ask the author for additional insight into their creative process or book.
10. Take Some Photos
Many authors are happy to have a picture taken with them, but be sure to ask for permission first. Don't forget to hold up a copy of their book for the photo!