You won't believe how easy it is to make these mini sketchbooks! These sketch books would be great for party favors, pocket journals, or just for doodling whenever inspiration strikes. They only take a few seconds to make, and my 9 year old made several of these as favors for her birthday party guests last year when she had just turned 8 at the time. I have to admit, they are a bit addicting to make, and even more fun to give as little gifts!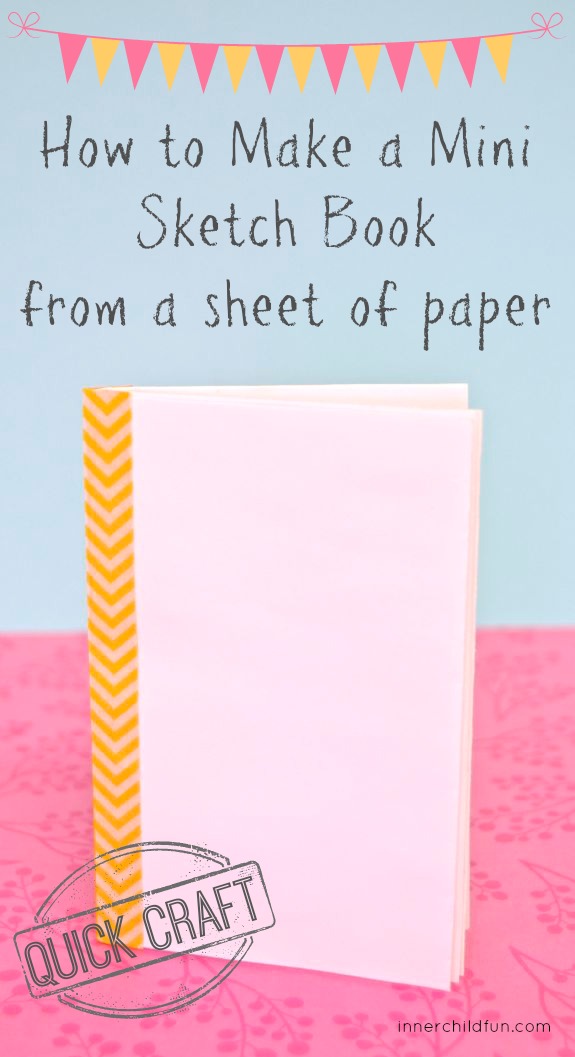 How to Make a Mini Sketchbook:
Materials Needed:
Here's a short video tutorial on how to make a mini sketchbook:
That's it! So simple, right? If you make these, I would love to know how you would use them. Leave a comment and share your ideas with us!
Here are some other quick crafts you may enjoy:
Have fun!!