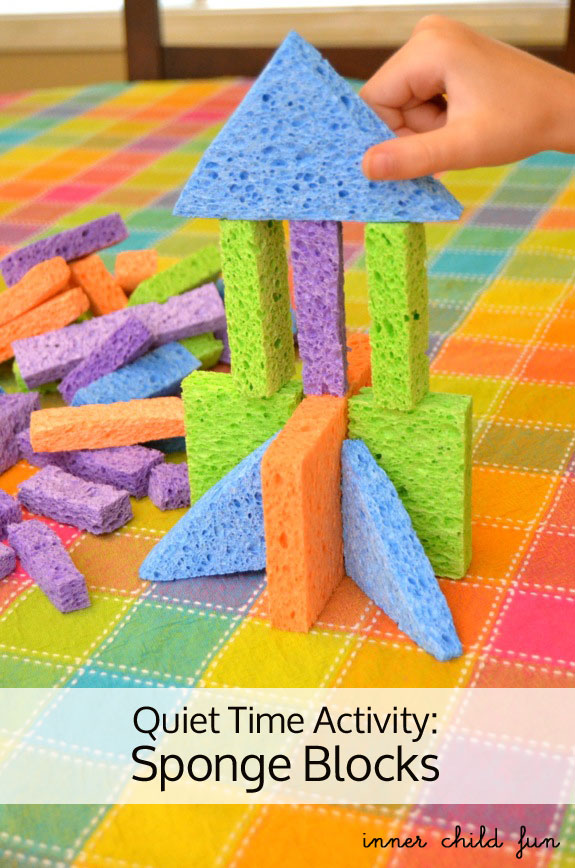 Do you have quiet time at your house? Looking for a little activity to keep the kids entertained, but also quiet?? This little activity for the kids is so simple, but my girls enjoyed playing with these sponge blocks for a good part of the day! Added bonus — very quiet!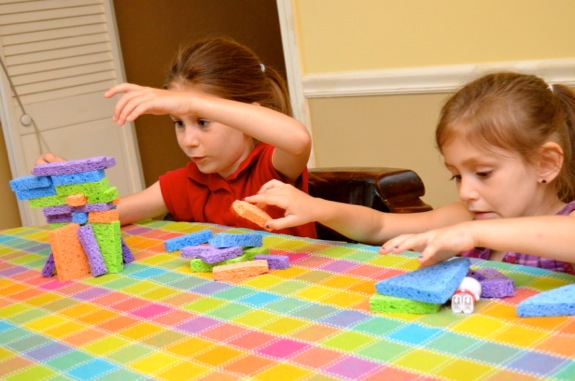 While we were making sponge bombs, Clara started to build and play with the strips of sponges, and Emily joined right in!
I used ordinary dry household sponges and a pair of kitchen scissors to cut them up into interested shapes. The girls loved playing with these and built many exciting structures! I think they would be a great addition to our water table too. You know, to go along with the sponge bombs.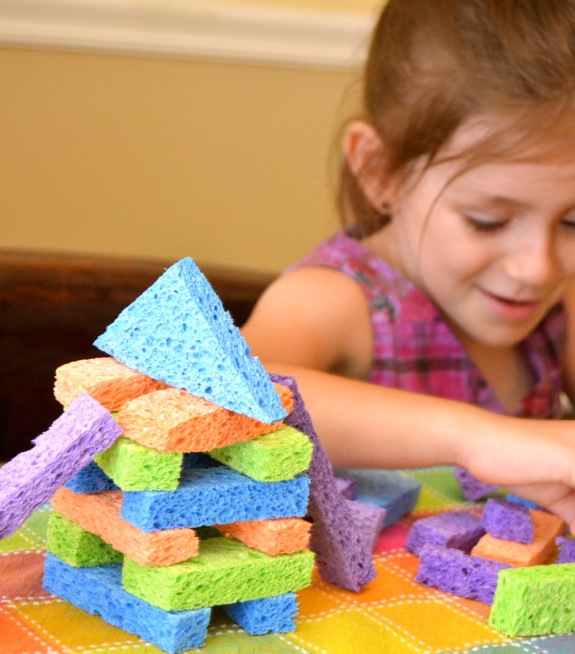 Have fun!!