Do your kids like to draw comics? Need a quick and easy boredom buster for the kids this Summer? Here's a free printable for blank comic pages the kids can use to make their own comic books at home!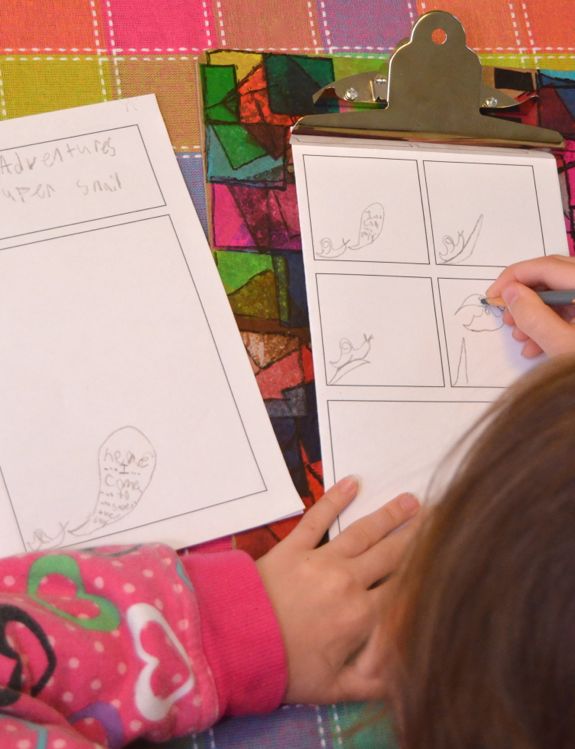 This is one of Emily's favorite activities for a rainy day, or anytime she just feels like doodling. She even has her own comic blog (Treehouse City). Have you seen it? For her newest comic book creation, she's working on The Adventures of Super Snail. Can't wait to see what exciting things are in store for our new snail hero!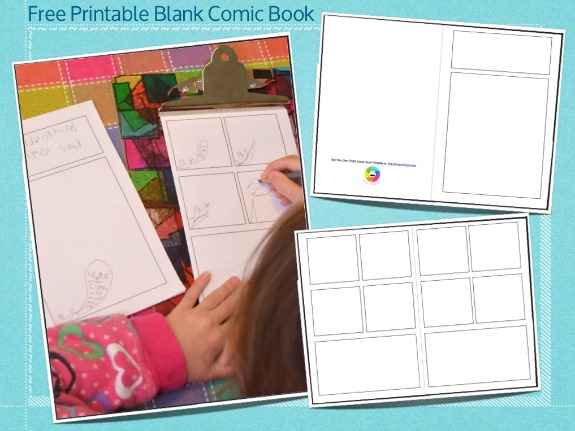 Click here to download the .pdf file. You may want to print the first page out on cardstock, then print pages 2-3 double-sided, and pages 4-5 also double-sided. Fold down the middle of each sheet, stack them in order, then staple down the center to bind them together. Repeat as needed.
Have fun!!
More Rainy Day Activities for Kids:
---
Free Printable
Want more fun craft ideas and activities??  Sign up for our weekly-ish newsletter (it's free!) and after signing up, you'll be sent a link to a free printable list of 100 Rainy Day Activities for Kids — exclusively for our lovely newsletter subscribers! To sign up, click here.