Disclosure: I'm sharing #Tide in my life as part of a Tide sponsored series for Socialstars™. All opinions are my own.
These watercolor projects for kids are great for rainy days, or anytime you need a bit of colorful fun! They are simple to set up, and use common household items you probably already have on-hand. Watercolor paints are great for experimenting with color mixing and practicing important fine-motor skills. Here are some of our favorite watercolor projects for kids:
Painted Cupcake Shop
Mix a few drops of liquid watercolor paint with a 1/2 cup of shaving cream to create a puffy paint that is perfect for "icing" cupcake paintings. A long strip of freezer paper with the cupcake liners drawn in black marker makes this the perfect invitation to play! This icing paint can be added to plastic bags with a corner cut off for easy piping. Optional — Add some sequins or glitter for "sprinkles".
Rainbow Watercolor City Scape
Use watercolors to paint a series of buildings in a variety of colors. Allow the paint to dry completely. Once the paint is dry, use a white paint pen to add windows, doors, and other details.
Salt and Watercolors
One of our favorite go-to watercolor projects! Invite the kids to add swirls of school glue to a sheet of watercolor paper. Sprinkle the glue with salt, and tilt to remove any excess salt. Next, use a small paint brush to add drops of watercolor paint to the salt. Watch the paint spread along the trail of salt like magic! Fill in the spaces with watercolor paint, if desired.
Watercolor Butterflies
Use a black permanent marker to draw a butterfly on a sheet of watercolor paper. Invite your child to paint the butterfly using liquid watercolor paints.
Keep Your Little Artist's Clothes Clean with Tide® Pods™ Plus Downy®
All these watercolor paint projects can get messy, but you can keep your family's clothes looking great with the help of Tide Pods! I love how effective they are for removing some of the toughest watercolor stains. I can run larger loads of laundry with 2 Tide® Pods™ Plus Downy® and everything still comes out fresh and clean! I also love the fact that Tide Pods can dissolve in any temperature. Most of our laundry is washed using cold water because it is more gentle on clothing, and uses less energy. Even in cold water, the pods maintain strong stain fighting power to keep our family's clothes looking great!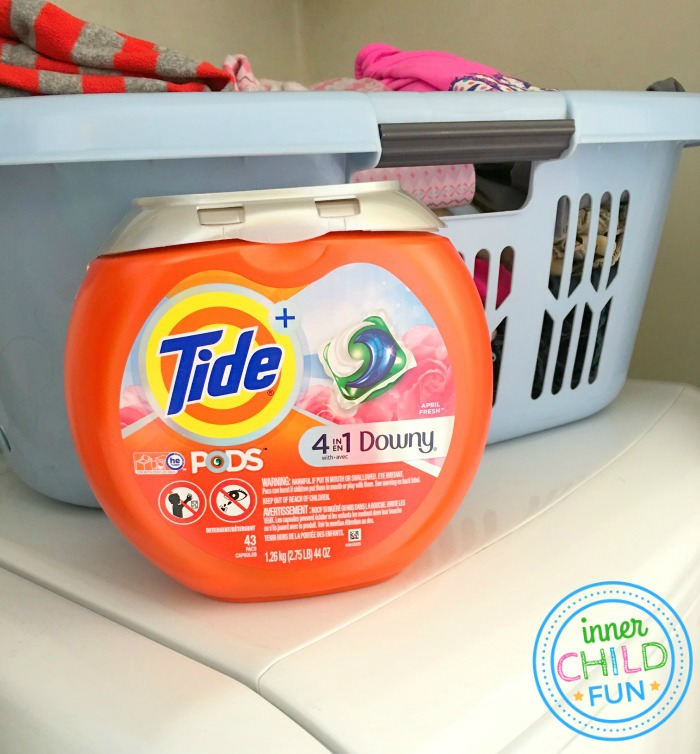 Here's how they work:
With dry hands, place a pac in the washing machine before adding clothes. For especially large or dirty loads, use 2 pacs.
Select your wash cycle. Tide Pods dissolve in all temperatures. The pacs work with HE and standard washing machines.
When not in use, keep pacs in their original container with the label intact. Keep out of reach of children. Always close container after use. Store in a cool, dry place.
More Painting Projects to Explore: