I'm sharing #TideThat in my life as part of a Tide® sponsored series for Socialstars™.
An important part of the creative process is learning to embrace the mess, and some of our most FUN and memorable art experiences are quite messy! Don't let the fear of messy art keep you from making some great memories with your kids. Here are some of our favorite messy paint projects of all time, along with a quick tip for keeping clothes clean and making laundry much easier!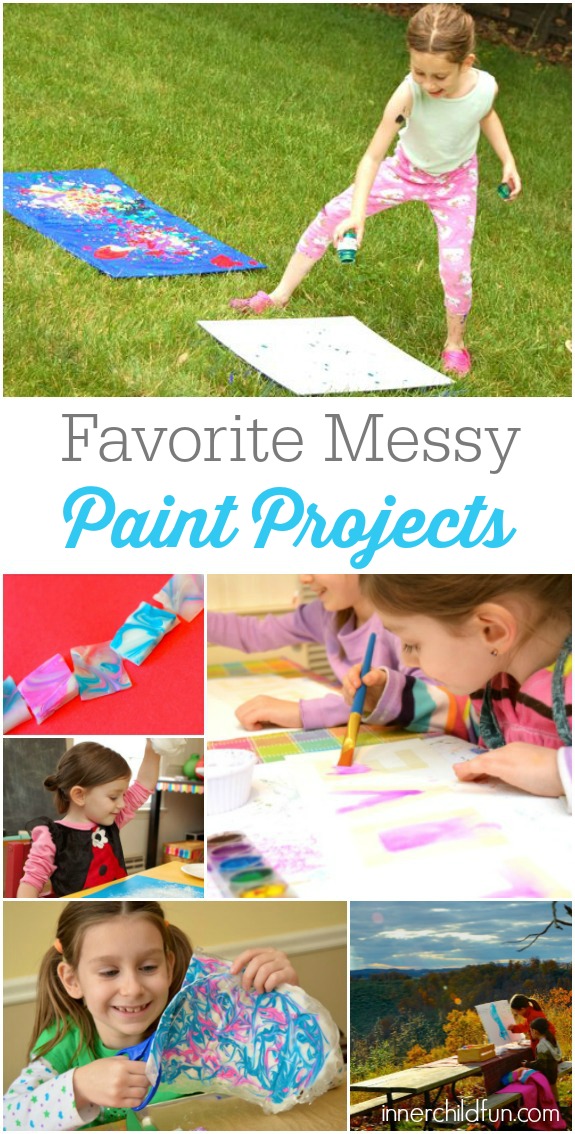 Here are 10 of our favorite messy art projects of all time:

The kids can help measure and mix up the paint, and this is a great activity for enjoying some quality time outdoors together! Be sure to wear play clothes in case things get messy. This sidewalk chalk paint provides lots of classic play time fun!!
This is a great activity to try with a wide variety of ages! My oldest painted portraits of the snowman she built in the backyard, while my youngest like painting specks on colored card stock paper to create "blizzard" paintings.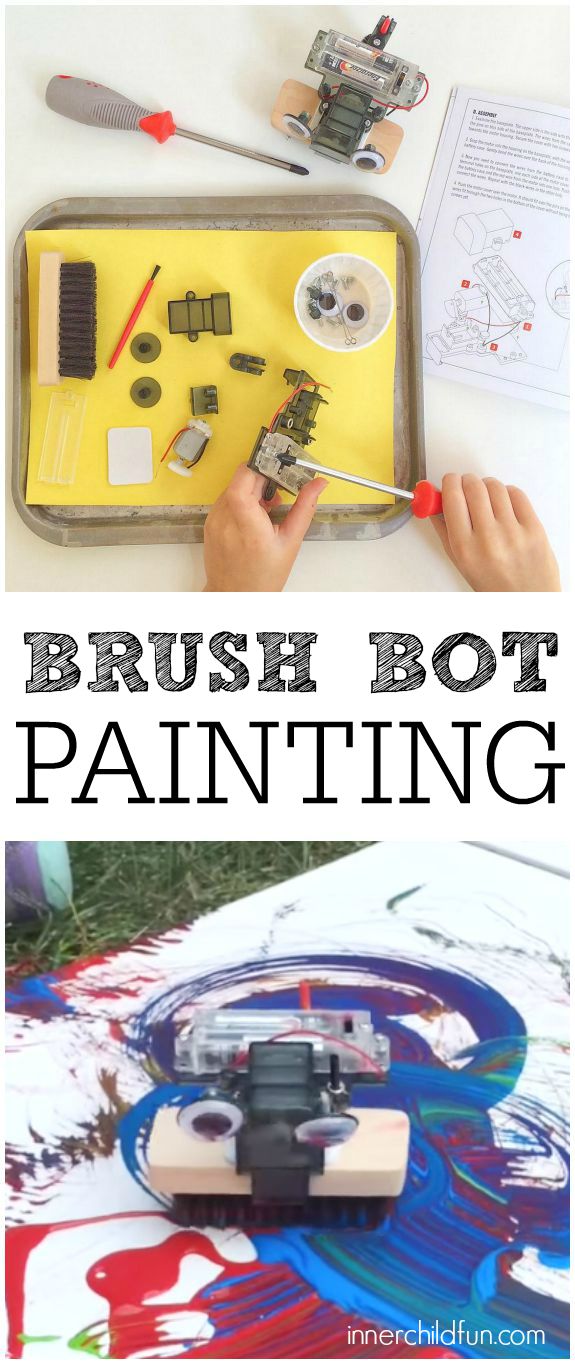 These Brush Bot kits make for a fun learning project and can be built in an afternoon. Once the robots are built, you can race them and experiment to see how you can make them speed up, slow down, or change directions. You can even paint with them!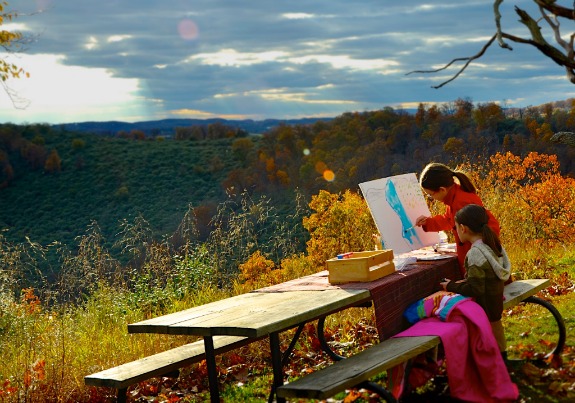 I love how this activity combines two of my favorite things — painting and enjoying the outdoors! This is such a simple activity, but it kept my kids happily entertained for almost two hours and they have been talking about it ever since.
These painted firework prints are an easy patriotic craft the kids can make to be displayed in your home in time for the 4th of July holiday!

With the help of some inexpensive canvas board, and some very old acrylic paint I had lying around — most of the bottles only had a little bit of paint left in them — the kids made lots of art and so many great memories together. But the SMILES!!!!! Oh my goodness!!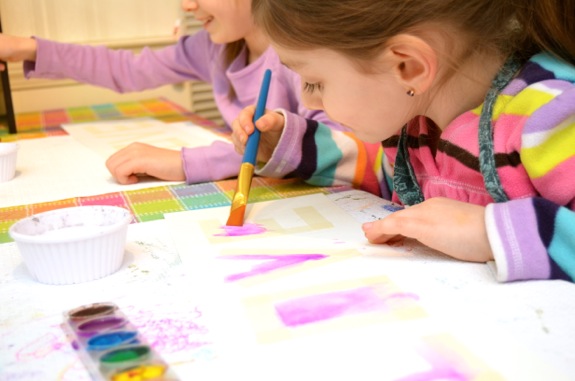 Do you have watercolor paints and masking tape on-hand? Here's a quick and easy kid-friendly painting project with stunning results!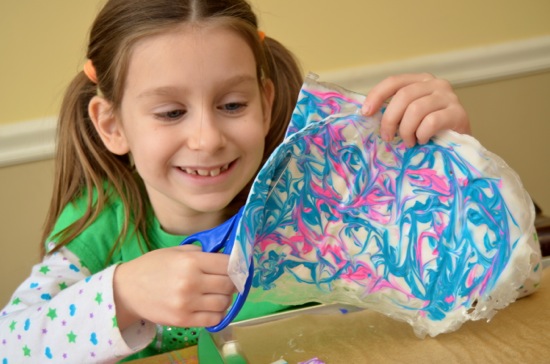 These paint skin tiles were lots of fun to make, and they are great for mosaics and collage work!
Do you love painting projects, but are too impatient to wait for the paint to dry?? These puffy snowflake paintings are a fun open-ended art project that is simple and quick to do — with only 30 seconds drying time!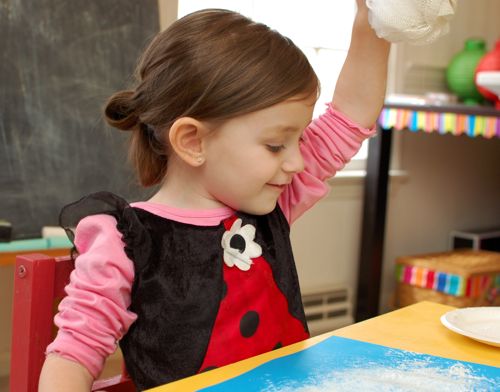 Painting is always a hit around here, but it's even more fun to experiment with unconventional tools!
Simple Laundry Tip:
With all this messy paint fun, a few stains on play clothes are unavoidable. For those extra persistent stains, I have found that TIDE PODS® work incredibly well! They are very simple to use and can dissolve in either warm or cold water. When we get down to the bottom of the package, I love knowing exactly how many loads of laundry I can do by simply counting the number of pods we have left. TIDE PODS® work well to remove most paint stains, grass stains, and sauce spills. I have even used these on a tablecloth that suffered splatters of food coloring with amazing results!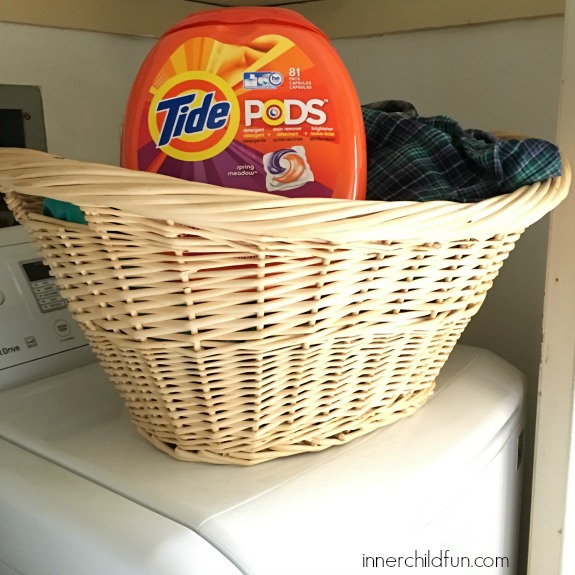 Just 2 pods will get a large load of laundry unbelievably clean! To use TIDE PODS®, place the pod into the drum of the washer BEFORE clothes. Add the clothes and select the washing cycle, as desired. Since TIDE PODS® make doing our laundry so EASY, I am willing to take on some messy art projects with the kids — and make lots of great memories together!
Here they are in-action!