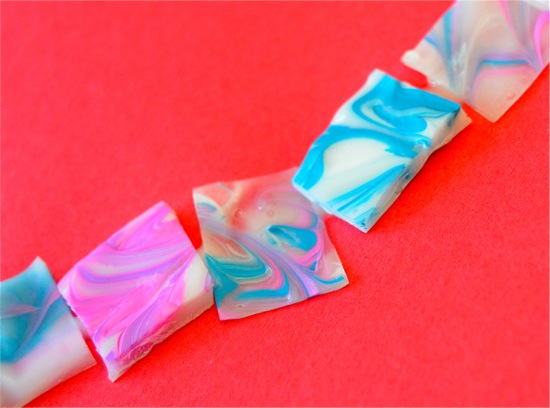 These paint skin tiles were lots of fun to make, and they are great for mosaics and collage work! I set up a tray with some parchment paper and spread some leftover acrylic paint on top. Then I invited Clara over to swirl the paint around using toothpicks and craft sticks!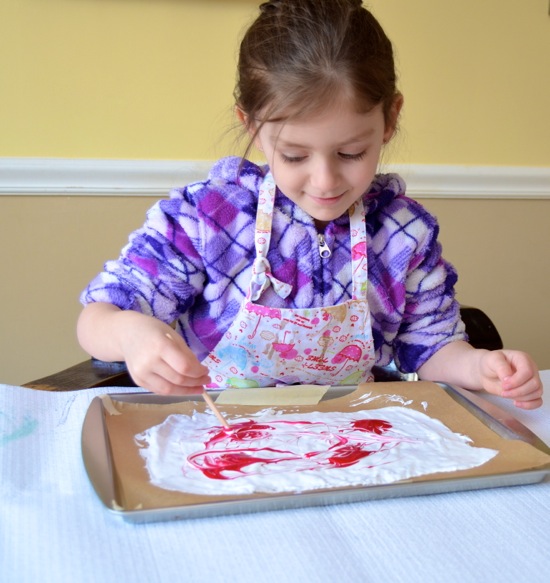 She thought this was great fun!!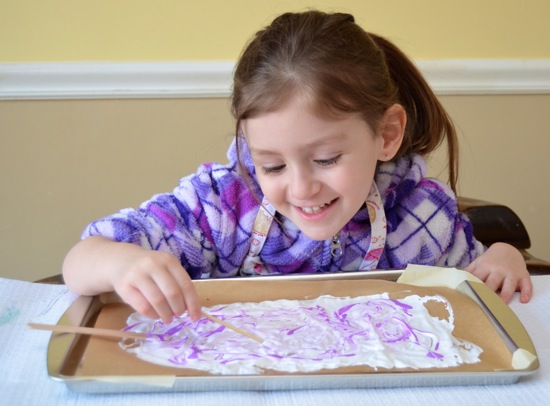 Next, we set the trays of paint aside and let them dry completely — this takes about a day or two, depending on how thick you apply the paint.
Emily was so excited to peel off the paint from the parchment paper!! It is quite heavy, very flexible, and easy to cut into shapes. She cut them into strips…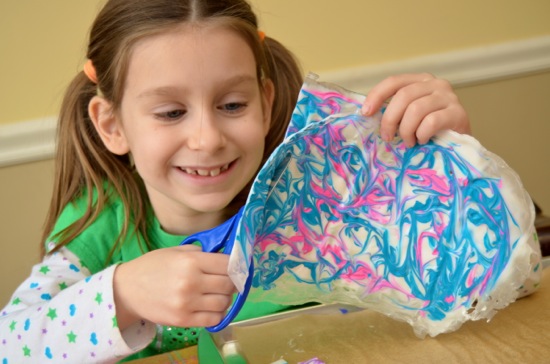 …and later into smaller "tile" squares! Each tile is completely unique!!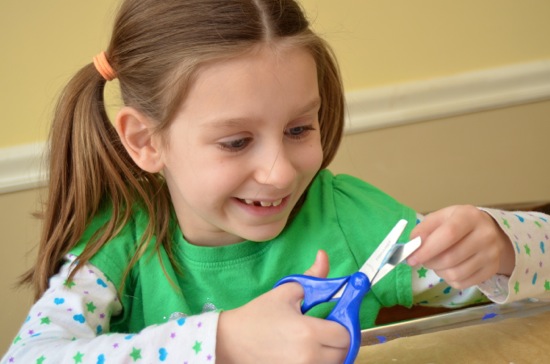 Both of the girls enjoyed using their paint skin tiles to glue into heart collages.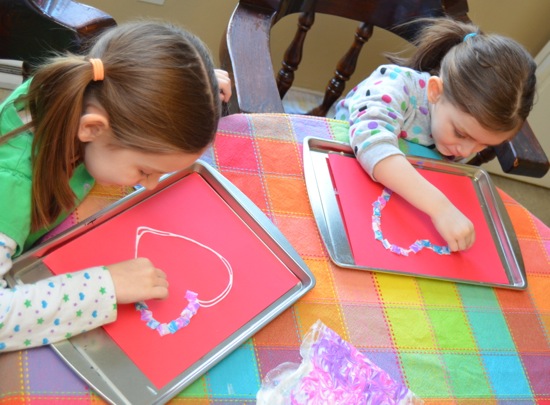 A fun, and simple project!