My kids love to paint, so this quick craft and fluffy snow paint recipe was such a big hit with them! I love how something so simple can keep them happy entertained for such a long time. This is a great activity to try with a wide variety of ages too! My oldest painted portraits of the snowman she built in the backyard, while my youngest like painting specks on colored card stock paper to create "blizzard" paintings.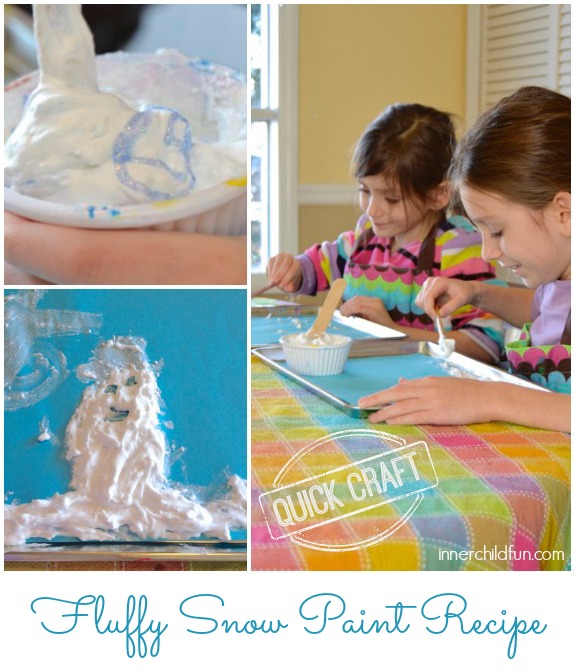 Fluffy Snow Paint Recipe:
Equal parts school glue and shaving cream. Stir well with a plastic spoon or craft stick. — that's it!
Optional – add a bit of glitter glue for a sparkly effect.
No need to measure, just eyeball it.
Invite the kids to paint snowy landscapes or other scenes on colored card stock paper!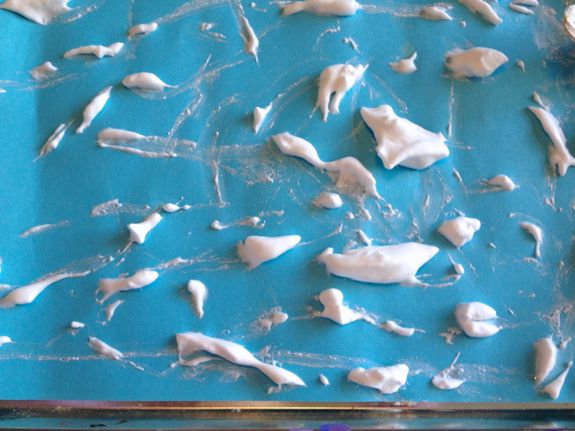 This would be a great activity to try with the kids over the weekend! Allow the paint to dry completely (may take up to 2 days to dry). Once the fluffy paint is dry, it looks almost exactly as it does while wet, creating a beautiful textured effect!
Have fun!!