A few years ago, I invited Emily to splatter paint the driveway with sidewalk chalk paint and she has not stopped talking about it ever since!! It was around that time when I realized the more messy the art project, the more memorable (and FUN) the experience becomes.
So when the girls were feeling particularly inspired after watching a short clip featuring Aelita Andre, a 4 year old painting prodigy — it was without hesitation that I invited them to put on some play clothes and splatter paint to their hearts' content in the backyard!!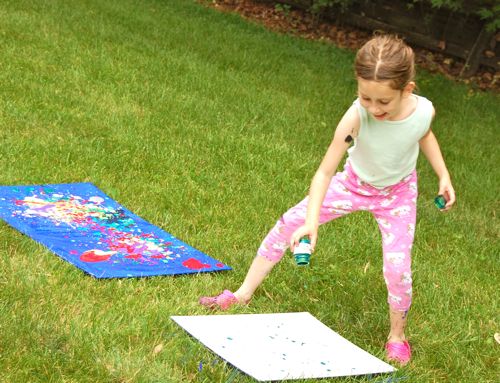 They used inexpensive canvas board, and some very old acrylic paint I had lying around — most of the bottles only had a little bit of paint left in them. But the SMILES!!!!! Oh my goodness!! And this kept them happily entertained for HOURS!
Here is one of Emily's finished "masterpieces", comprised of two separate canvases pushed together….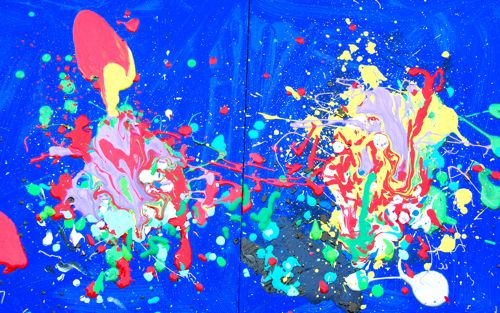 What I found particularly interesting was that both of the girls had access to the exact same materials at the exact same time, but they each already seem to have their own "style" of painting. Emily consistently chose bright colors and LOTS of them!!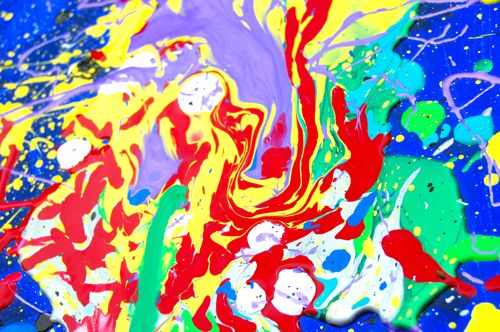 She also preferred to paint directly from the bottle, after carefully painting the entire canvas a bright blue background color.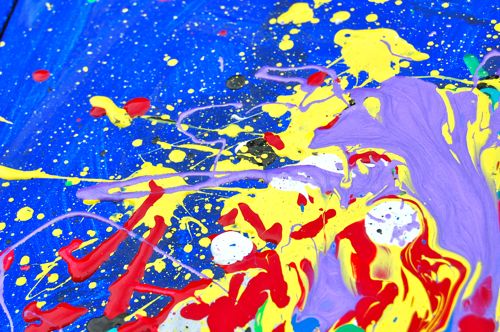 There was lots of walking and running around each canvas board!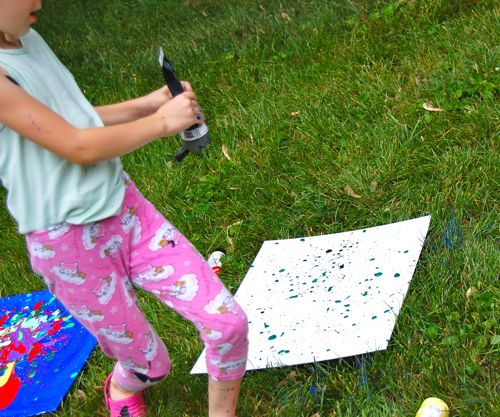 She also wanted to experiment with adding bits of colored tissue paper to her paintings, which made for some interesting texture!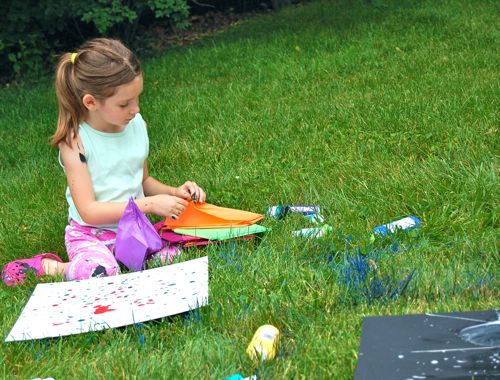 Clara, on the other hand, became mesmerized in a world of black and white! She carefully painted each of her canvas boards entirely in black (with a little help from Emily), then added white, grey, silver, and more black paint. I love the look of her concentration!!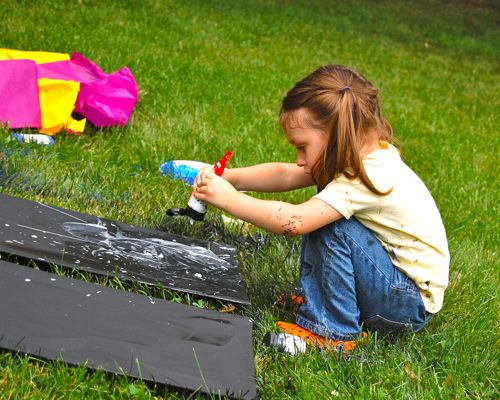 She seem to like applying the paint directly from the bottle first, then spreading it with her fingers or a paint brush, swirling the paint around in interesting patterns!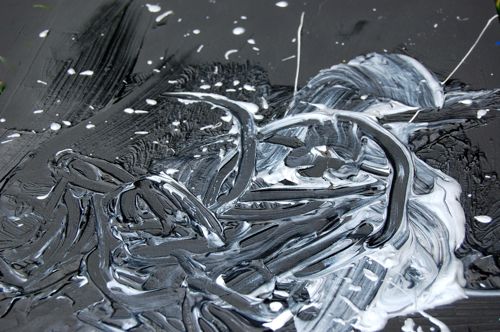 Not only did the girls have a GREAT time making these paintings, but now we have some awesome pieces to hang up and display in our home!!
When they were done, it was bath time, and I WISH you could have heard them chattering on and on about how much FUN they had!!!!