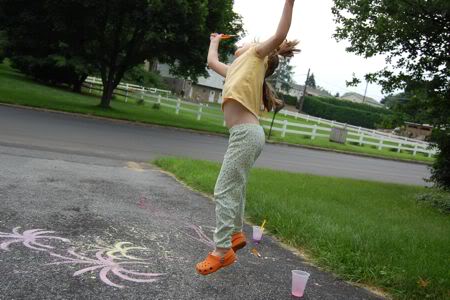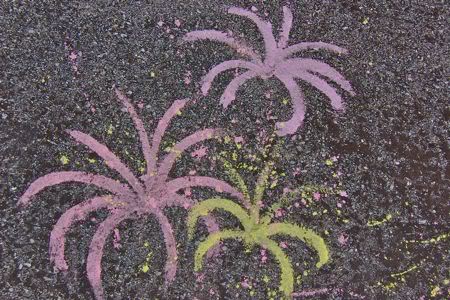 Oh my, this was SO MUCH FUN! To make your own splatter painted fireworks, you will need sidewalk chalk paint (click here for directions to make your own, it's very easy and inexpensive!), paint brushes, and a black asphalt driveway (or similar surface). Emily and I painted some firework designs and then I let her loose to splatter paint away! I wonder how many calories she burned doing this??
I truly appreciate all of the well-wishes from yesterday's post! I would say Emily is feeling much better now, wouldn't you?
Coming up…. a Jared Box update, a birthday celebration for Clara, and more frugal fun!