The BFG by Roald Dahl was one of our latest picks for our family book club, and it did not disappoint! After all four of us read the book, my 8 year old served as our official activity coordinator. Clara loved brainstorming ideas for crafts and activities that were inspired by The BFG! I recommend this chapter book for reading by those ages 8 and up, or for reading aloud for ages 6 and up.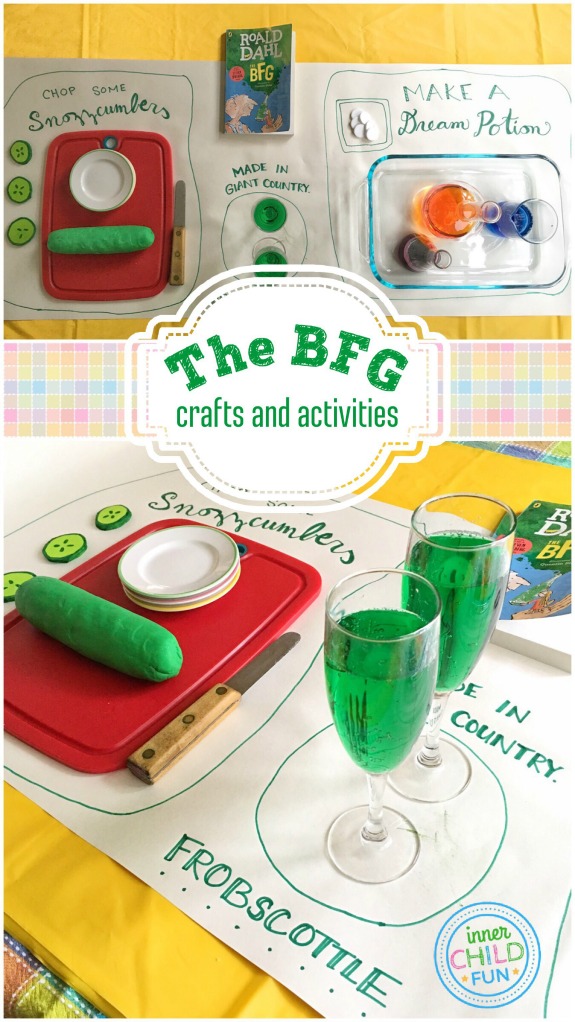 The BFG — Book Summary
Sophie, a young orphan, is taken by the BFG (aka Big Friendly Giant) to Giant Country. She is under the impression that he will eat her. Turns out, the BFG catches dreams and nightmares. The good dreams, he blows into children's windows at night. The nightmares get hidden away. However, the BFG is unlike all the other giants in Giant Country. The other giants are mean and eat children. Together, Sophie and the BFG come up with a plan to visit the Queen of England so she can put a stop to the other giants.
The BFG – Crafts and Activities: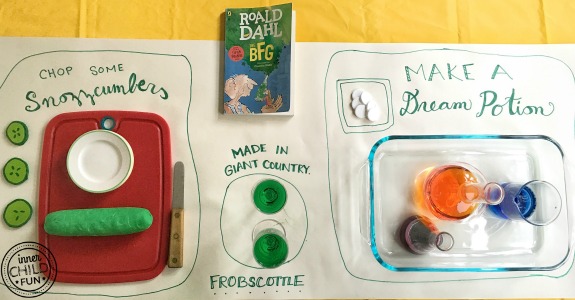 Make Your Own Frobscottle
Combine seltzer water with a bit of fresh lime juice and a drop of green food coloring. Serve your frobscottle in a fancy glass!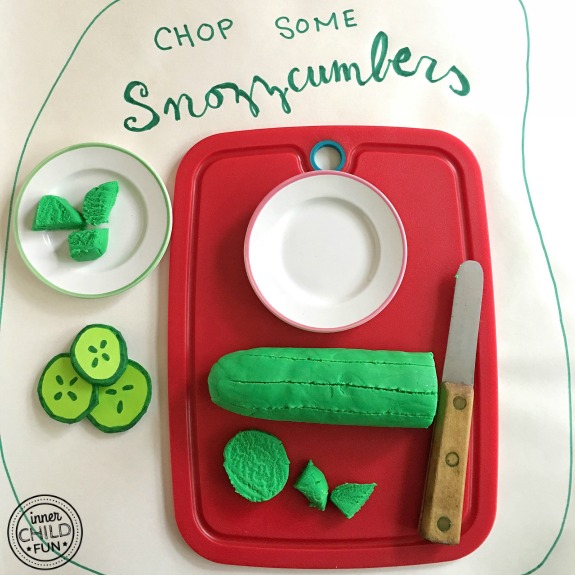 Snozzcumber Chopping Station
Use green play dough to make a snozzcumber. Set up an invitation to chop it with a cutting board and a plastic knife. Kids can chop, re-mold the dough, and chop it all again!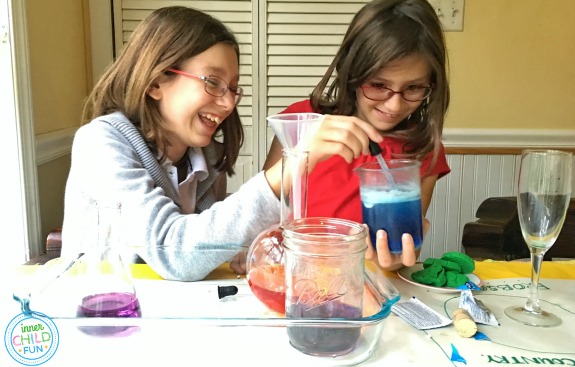 Dream Potion Lab
To make a dream potion lab of your own, you will need some plastic beakers (and/or plastic test tubes), eye droppers, and funnels. Add a few drops of food coloring to water. Invite the kids to pour and mix. Add bits of effervescent tablets for a fizzing reaction!
More Great Books to Discover:
Disclosure: This post contains affiliate links. Thank you for supporting us!