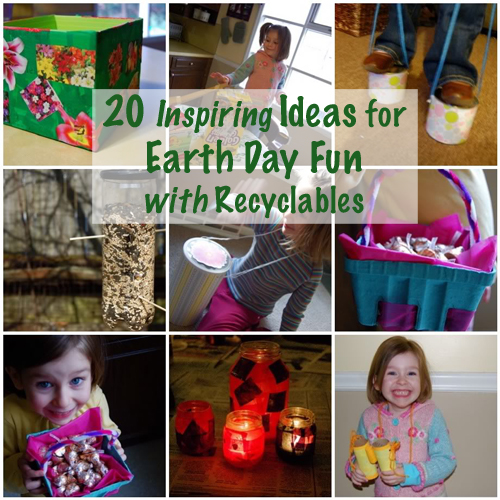 In honor of Earth Day, here are some links from the archives of our Earth Day craft and activity ideas that feature recycled materials. Enjoy!
---
How About Some Toys??
Making your own toys from recyclables is a great way to reinforce the concept of conservation, and introduce the kiddos to early eco-friendly habits. Here are some EASY projects to get you started!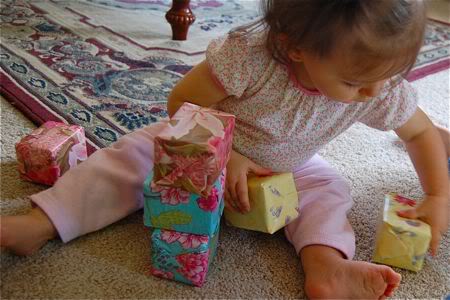 If you can wrap a present, you can make these lightweight blocks. Be sure to cover them with clear packaging tape, and they will last for a long time! Try other versions with larger cereal boxes too. These were a big hit with Clara!!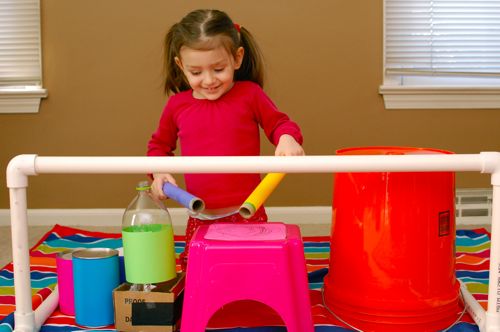 Both of my kiddos had a great time with rhythm sticks, musical instruments, and even an entire homemade rhythm set — all of which were made from recyclables!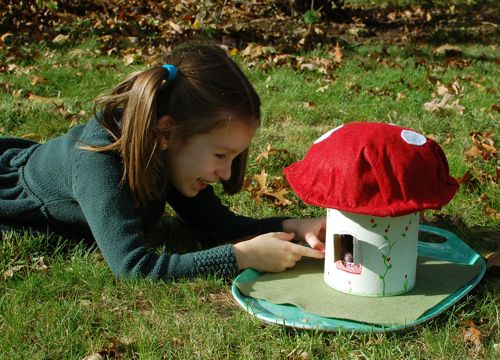 This sweet lil' mushroom house is one of Emily's favorites, and it was super-simple to make from an empty oatmeal canister. It has provided lots of imaginative play time fun!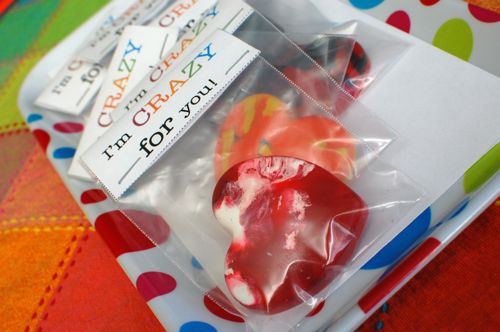 Recycle Old Crayons into New Ones — Save those old crayon bits, and turn them into fabulous crazy crayons to enjoy!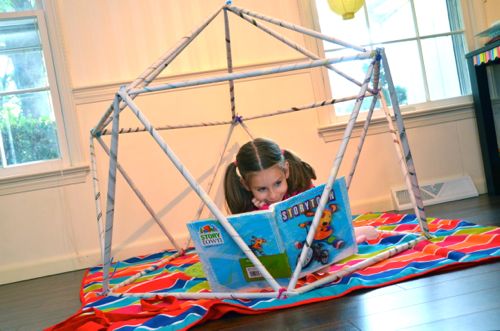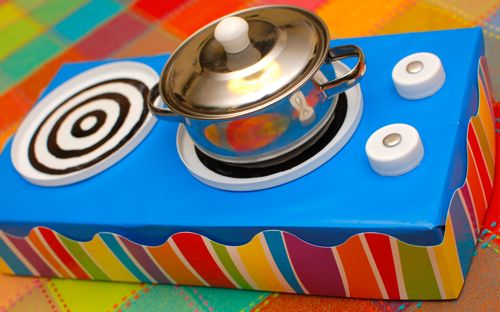 Have some yogurt lids on-hand?? This Pretend Cooktop from Recyclables was practically free to make!
---
Other Activities to Celebrate Nature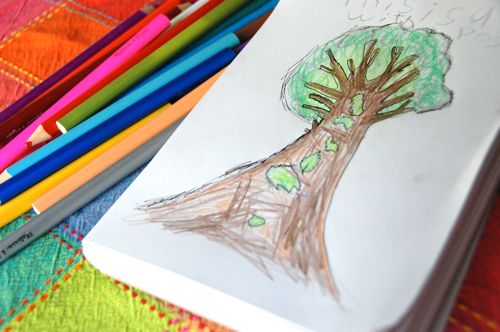 Nature Drawing Seasonal Trees — Go on a nature hike with a sketch pad and some colored pencils. Draw a particular tree together, then return to the same tree each season for the rest of the year to draw subsequent sketches. Discuss any differences you and your kids observe.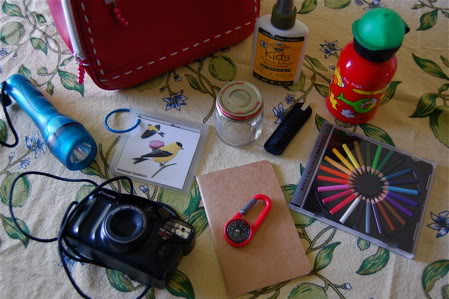 Nature Packs — Gather some items you probably already have on-hand to create convenient nature packs for those impromptu nature hikes and other outdoor gatherings.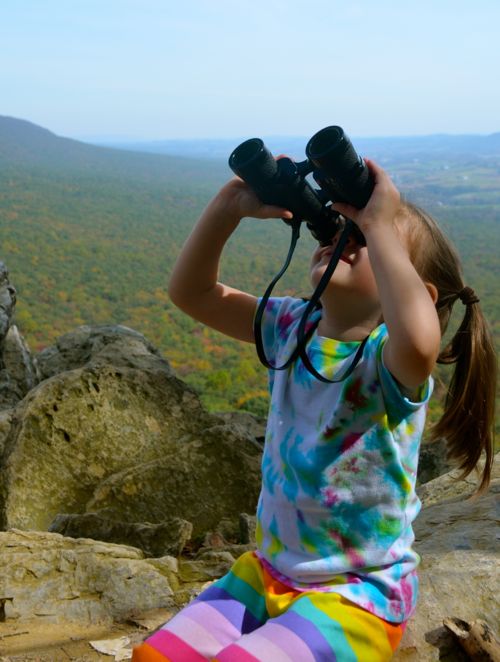 Go Bird Watching — Bring along a bird field guide and try to identify the birds you see together.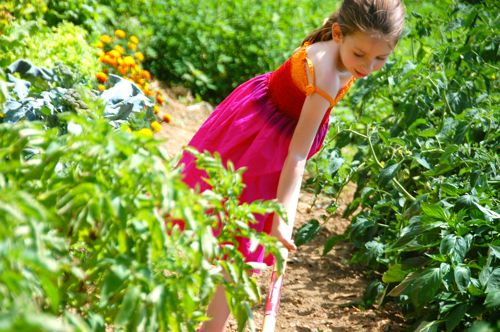 Start a Garden — The opportunities for learning are virtually endless in the garden, and you don't need a lot of land to get started. Many vegetables can be successfully grown in containers!
What are your plans to celebrate Earth Day? I would love to hear your ideas. Leave a comment and share your story with us!