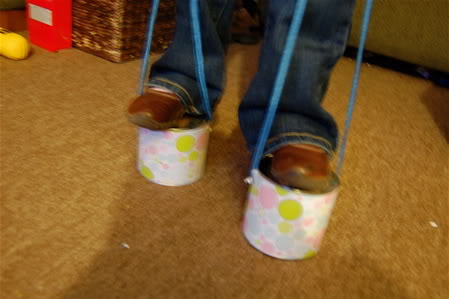 I was trying to come up with ideas to reuse some empty baby formula canisters, and with the help of the power drill, Mark and I made these adorable stilts for Emily. These are great for practicing balance. The small canisters were the perfect size for her.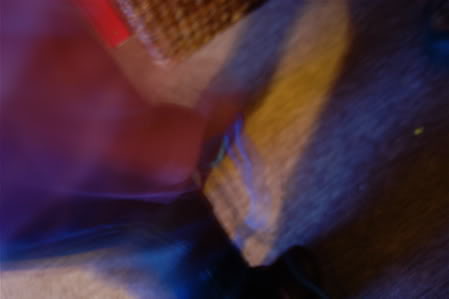 Emily wobbled a bit the first couple of times, but quickly got the hang of it. To make your own stilts, you will need 2 empty baby formula canisters, some yarn, and a power drill to make the holes on either sides of the canisters. We dressed ours up a bit with some leftover wrapping paper.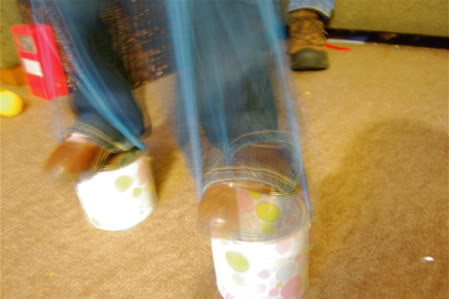 These canisters were perfect because there were no sharp edges to them. Have fun!