When I was in second grade, I had a lovely teacher (Thank you, Mrs. Barnhart!!) who would take a few minutes every season to let us go outside and draw the same tree throughout the year. This proved to be a simple, but very effective lesson in art, weather, and science. At the end of the school year, it was fun (and educational) to see and compare our own Fall, Winter, Spring, and Summer tree drawings together.
Flash-forward several years later, and I'm at the local nature center armed with colored pencils and sketch pads inviting the girls to choose their own "seasonal" tree to draw. We found one right in front of a bench — super-convenient!!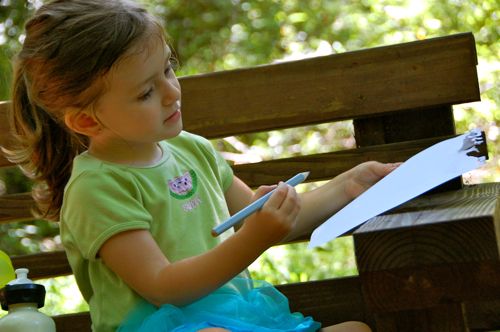 After a short hike, we unpacked our colored pencils and sketchpads, and got busy drawing! …And drawing…….. and drawing. I was surprised how focused they were!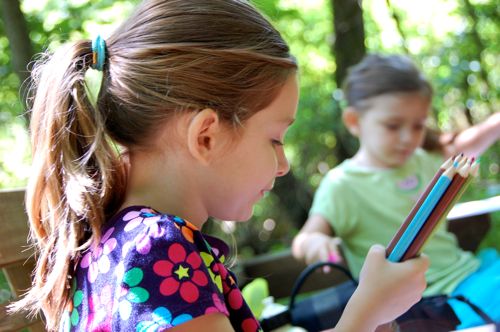 Are you almost finished? ……. not yet! While Clara is a bit young to draw anything really resembling a tree, she loves to draw. Drawing outdoors? Total bonus!!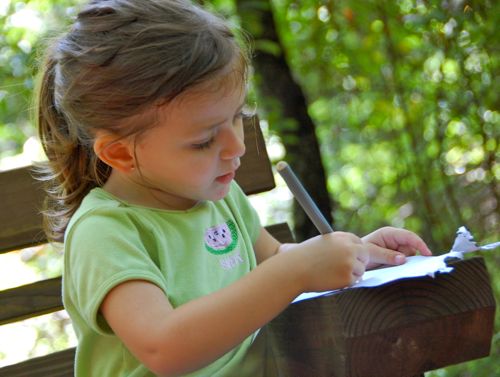 Finally, we made the trip back home, and after lunch Emily asked to work on her Summer tree drawing a bit more, "to add some more details", as she put it. She didn't have to twist my arm!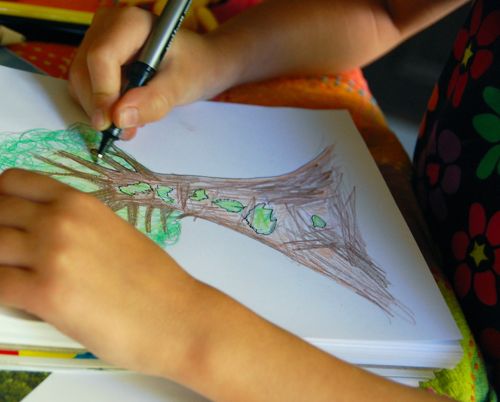 I love how she even drew the ivy climbing up the trunk of the tree — so realistic!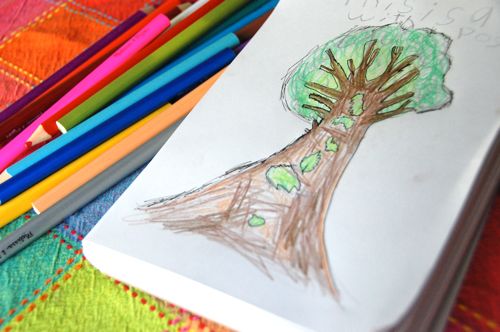 Simple, frugal, and fun!
Reminder — There's still time to enter for a chance to win a $100 Home Depot gift card courtesy of State Farm Insurance! Click here for details!!
I added this post to:
Link & Learn @ No Time for Flash Cards