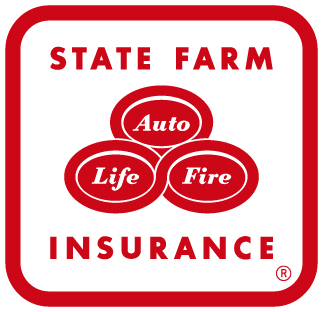 It's time for another FUN giveaway — this time from our newest sponsor, State Farm Insurance!
Did you know that State Farm includes lots of great safety tips on their learning center website??  Seriously, there are LOADS of articles there! They have helpful tips on everything from how to properly install child safety gates to keeping your car safe, and running smoothly.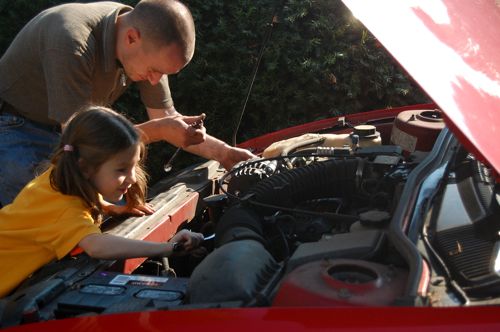 A few safety tips (courtesy of State Farm) to keep in mind during Summer months — whether you're planning a road trip with the family, or staying close to home:
Check your wood deck or concrete patio for possible deterioration.
Be sure to follow and enforce proper rules and safety measures around your pool.
Get your car serviced before you travel including a check of the engine and other systems such as the air conditioning and cooling, the tires, brakes, lights and windshield wipers.
Keep an emergency kit in your trunk – jumper cables, tools, water, emergency flares, and a flashlight and gloves – just in case.
More safety tips can be found at www.StateFarm.com
Now the fun part — One very lucky Frugal Family Fun Blog reader will win a $100 gift card to Home Depot courtesy of State Farm Insurance!!! WOO HOO!!!
To enter for your chance to win, leave a comment on this post sharing your best Summer safety tip! Giveaway is open to all US readers, and winner will be chosen at random. Giveaway ends Sunday, July 31st @ 6:30pm EST and winner will be notified via email.
Yay for State Farm and safe, happy, Summers!!!
Good luck!!
* Disclosure — In exchange for hosting this fabulous giveaway, I was provided with a $100 gift card to Home Depot from State Farm Insurance. Mark's "honey-do" list may or may not have grown…. 😉
Update: Giveaway is now closed, and the winner is… Lynda!! Congratulations, and a BIG thank you to everyone who entered this generous giveaway! Another great giveaway starts soon!!