Know what I love to do on days when it's too cold or wet to go outside? Build stuff!!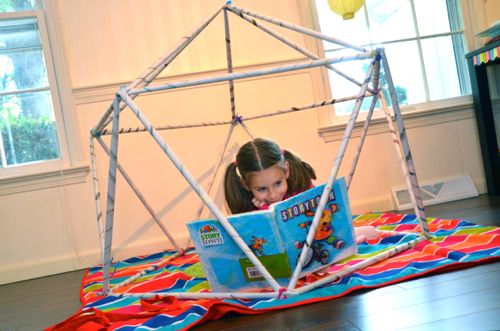 This fun geodesic dome was built using rolled up newspaper to form rods — SO frugal! I basically followed the tutorial here, but made one important adjustment. Rather than using staples at the joints, I punched holes with a hole puncher on each end of the newspaper rod, then threaded a pipe cleaner through the holes. I twisted the pipe cleaner, which kept everything in place AND made our newspaper rods re-usable!! I made the first dome structure, then set the girls loose to build whatever they wanted.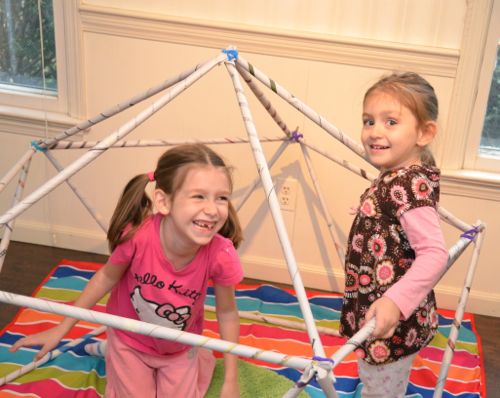 The girls loved building, taking things apart, and then re-building different structures all afternoon…right up until dinner time!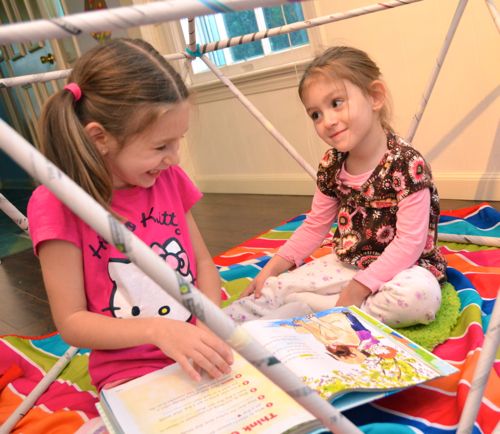 Here's another structure they built — a "rocket ship"! They loved decorating their play structures with markers. So fun!!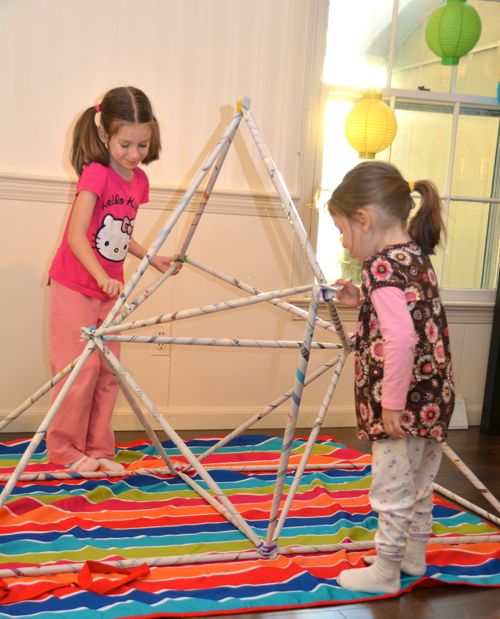 Clara's little scribbles always make me smile!!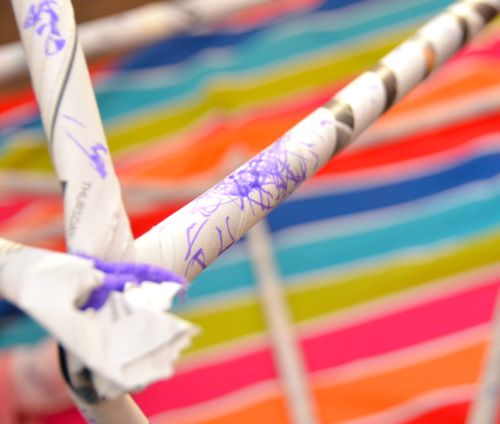 This was such a fun (and very frugal) way to bring geometry and engineering to life — all through play!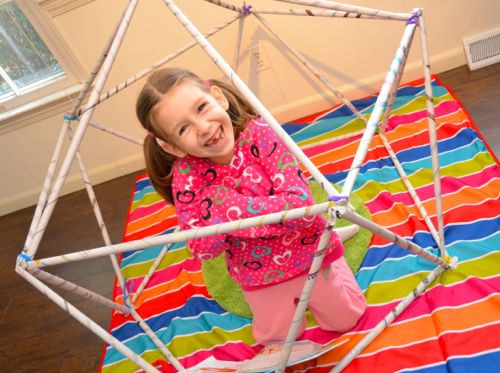 Have fun!!
---
Free Printable
Want more fun craft ideas and activities??  Sign up for our weekly-ish newsletter (it's free!) and after signing up, you'll be sent a link to a free printable list of 100 Rainy Day Activities for Kids — exclusively for our lovely newsletter subscribers! To sign up, click here.