Are you stuck in a playtime rut? Looking for some ways to foster creativity and imagination through play? Are you short on time?? If so, here are ten of our favorite ways to improve play time with your kids instantly and without spending money!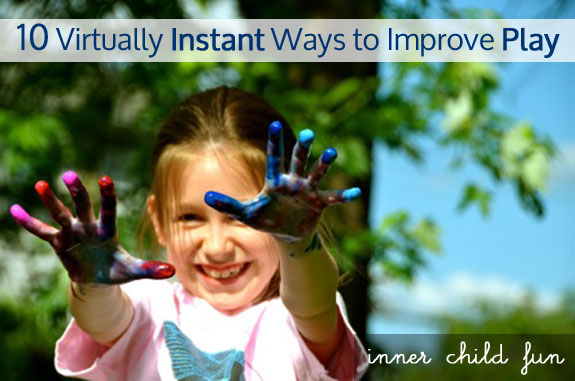 1. Go outside! — Playing indoors is always fun, but taking play outdoors can help foster a love of nature, spawn new play ideas incorporating natural elements, and is the perfect place for messy art!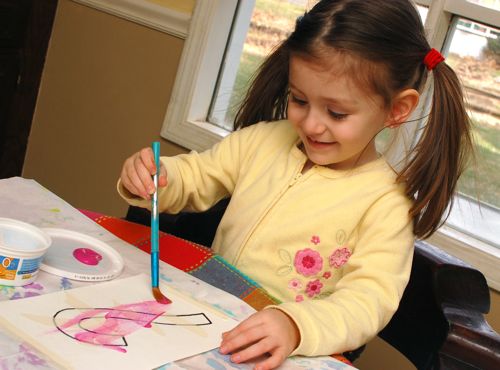 2. In pajamas — No matter what you enjoy doing, doing it in pajamas has been scientifically proven to be 3 times more fun. True story!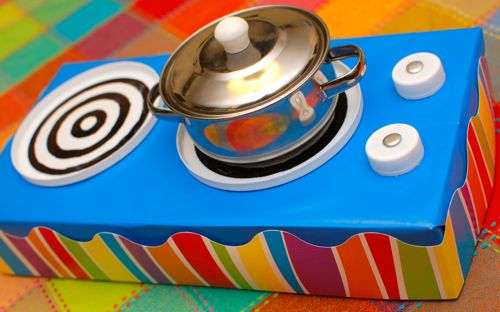 3. Take out the batteries — … or better yet avoid battery powered toys whenever possible. Instead, opt for battery-free toys that encourage kids to make their own sounds and use their own imaginations to be actively engaged in play. This cooktop was made from recyclables and is one of the most played with toys in our household — no batteries required! Here's a great list of battery-free toys our readers love!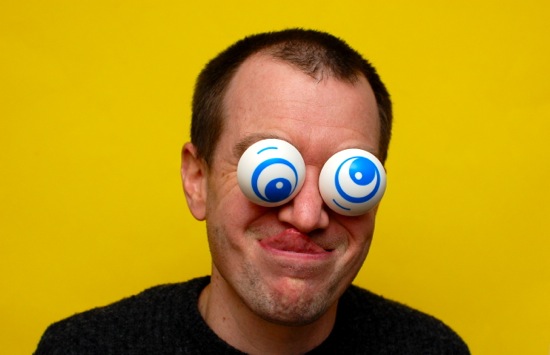 4. Join in the FUN! — Whenever possible, play along aside the kids. It's good for them — and YOU!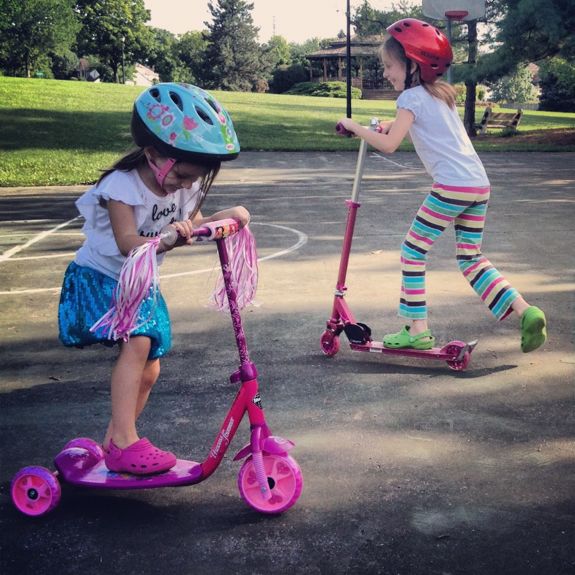 5. Be spontaneous — The other day I hid the kids' scooters in the trunk of the car and instead of going home after running some errands to the bank and post office, announced that we were going to the park to ride scooters instead. They LOVED this and talked about it days later! Be open to lots of playful possibilities throughout the day, and try to say "yes".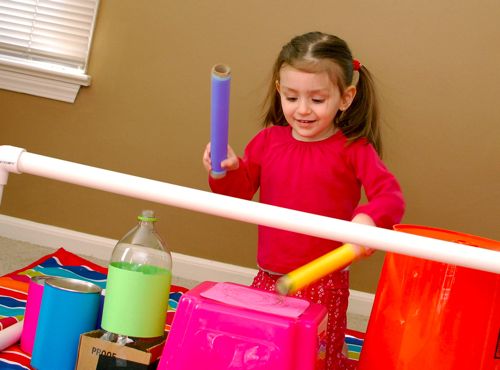 6. Turn on some music — Another great way to instantly make play time more fun is to add some music, whether you turn it on or make some yourself. Having a pretend tea party? Try some classical music. A pretend pizzeria is instantly enhanced with some Frank Sonatra or Dean Martin.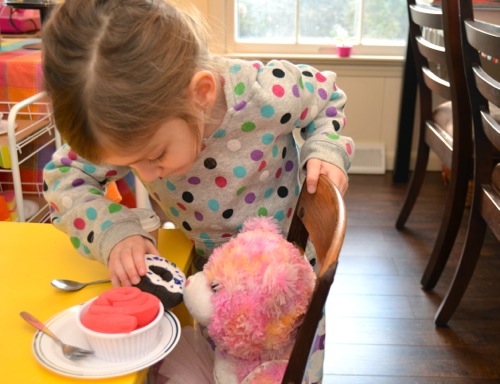 7. Add some friends — Play time is always fun with plenty of friends. Even if no one is available to play at the moment, adding some teddy bear friends can be an easy way to spark the imagination!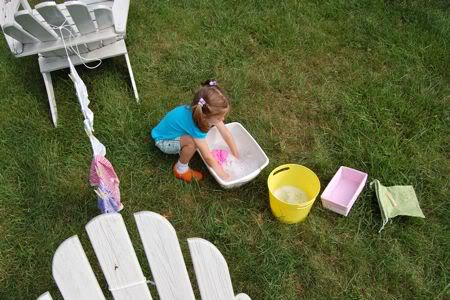 8. Anything with water — Pretty much any type of water play is a guaranteed hit with the kiddos. Running in sprinklers, pretend laundry play, and pretend car washes are just a few ideas.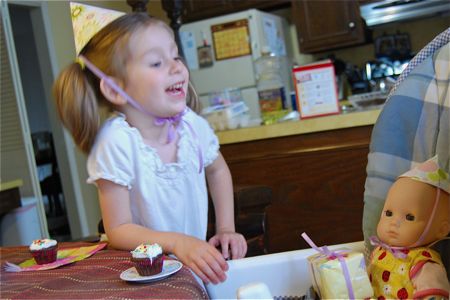 9. Make it a party — Find (or make up) an excuse to celebrate!! We have celebrated birthdays for dolls and teddy bears (with REAL cupcakes), made up our own holidays, and even found ways to celebrate tiny things… just because.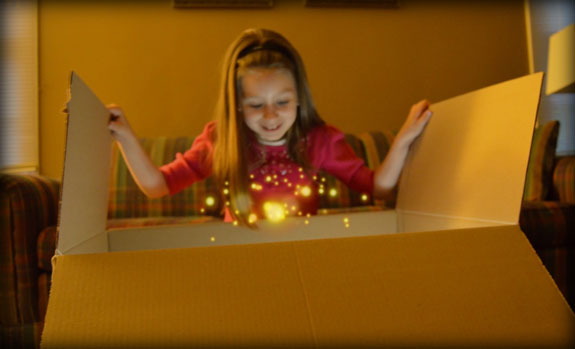 10. Cardboard boxes — Oh, how I adore cardboard boxes!! They can be made into just about anything — an instant plane, hot air balloon, boat, or train. They can be a fort, a castle, a café, and a classroom. Give a kid a cardboard box and the potential for creative play is virtually limitless!
Have fun!!