Want to go some place good to eat?? Some place that's not too crowded? With good food, and great service?? I think I know the perfect place!
Disclosure: We are a participant in the Amazon Services LLC Associates Program, an affiliate advertising program designed to provide a means for us to earn fees by linking to Amazon.com and affiliated sites.
A special thank you to 45Wall Design for inspiring today's post, and to my amazingly awesome husband who gifted me with several rolls of gummed reinforcement tape as part of my Christmas gift this year. Because nothing says "I love you", like several rolls of gummed reinforcement tape and a large assortment of cardboard boxes!! Have I mentioned how much I adore this man?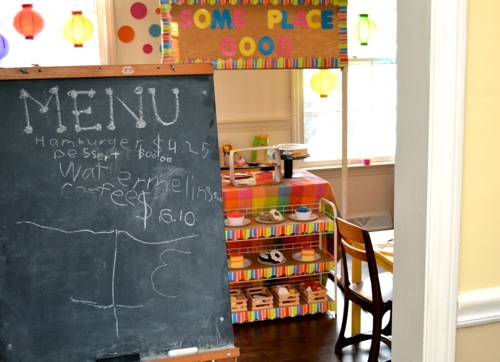 The banner has made several appearances on this blog — first as a garden center, and later as a lemonade stand. Mark made it from PVC pipe (cheap, readily available, and easy to work with. The PVC pipe, not Mark.), and when it's not in use, it comes apart to store easily under the sofa. (Ha! You didn't know I keep these things under the sofa, did you? Oh yes, this house is full of surprises.)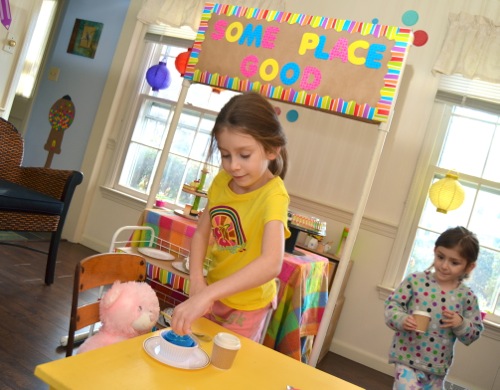 The display stand may also look familiar because it was used for our flower shop (it's a cheap shoe rack, similar to this one). This time, we added some cardboard and bulletin board trim to the shelves. Most of the play food we made ourselves — especially the donuts (made from dollar store socks) and sponge cake (made from real sponges!). The girls were gifted with a Melissa & Doug play food set this year, and it is wonderful! They especially love the little crates that come with the set.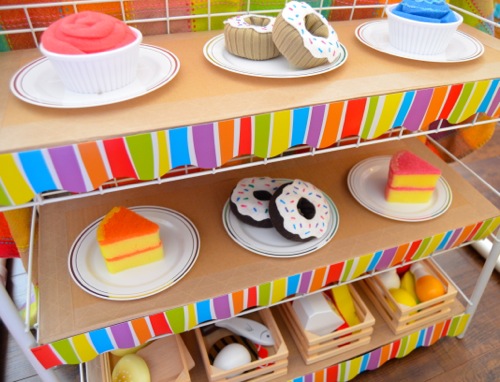 Emily and Clara have really been enjoying this fun cardboard cafe setup, but I think I had the most fun while building it! Cardboard is supreme!!!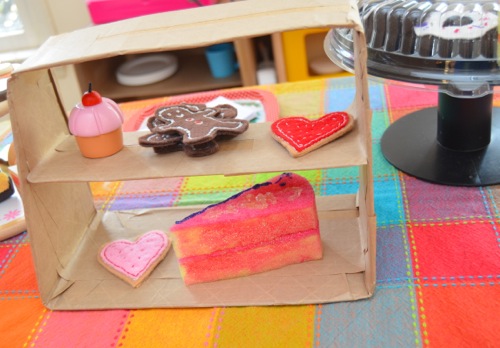 One day, Mark came home from work with several empty cable spindles for me to craft with — they make great cake stands with a take-out cookie tray container on top!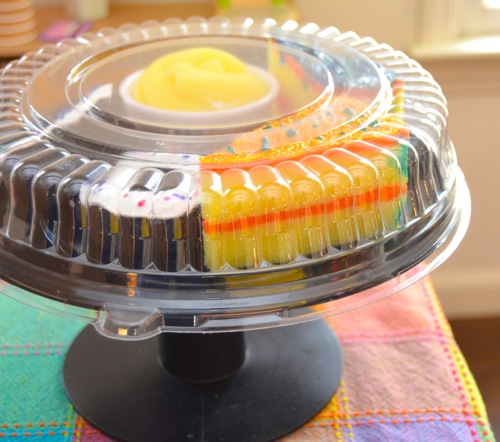 Shelving all made with beautiful, glorious, and free cardboard!!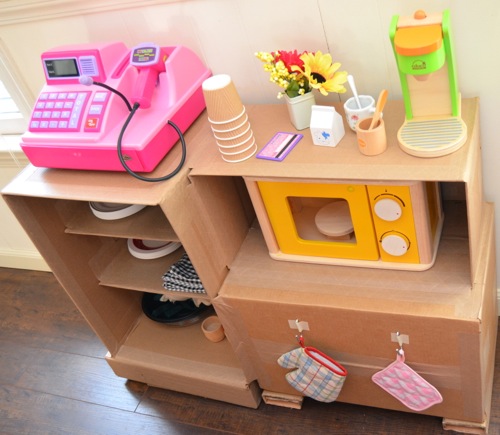 The girls were hard at work keeping their teddy bear customers happy!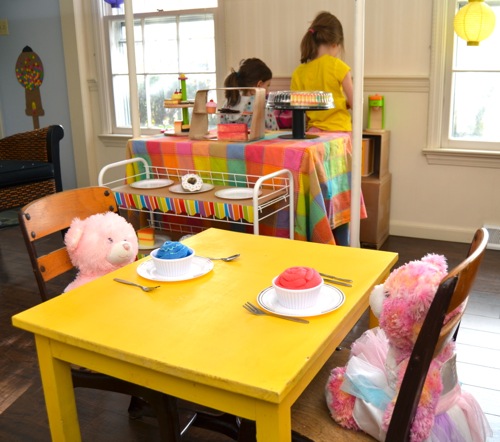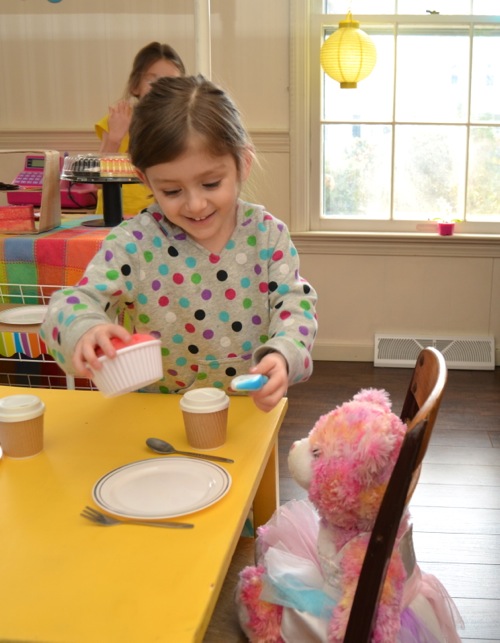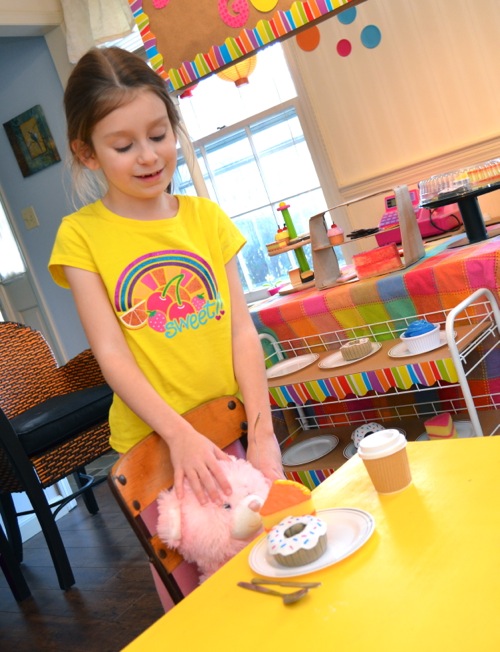 Such great service! What wonderful atmosphere! The food is delicious! I'll definitely be back to this cafe again soon. Nom nom nom….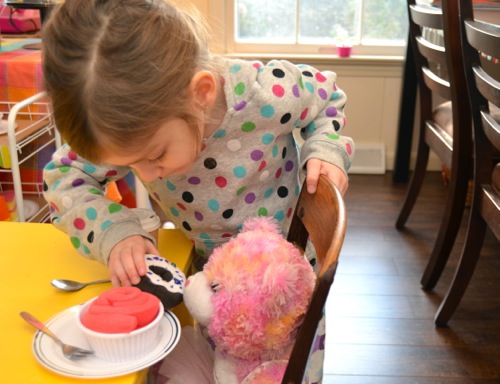 …and we'll be inviting lots of friends to come over to play!!
Yay for cardboard!!! And another thank you to 45Wall Design for the inspiration and for confirming my cardboard crafting addiction. 🙂
More Cardboard Play Time Fun: