Recently, Emily and I made a bunch of pretend play sweets from dollar store sponges for her little sister's holiday gifts. They were great fun, super frugal, AND very easy to make!! Emily cannot wait to gift these to Clara as part of her Christmas gift, and I love how pretend play food can lead to hours of imaginative fun!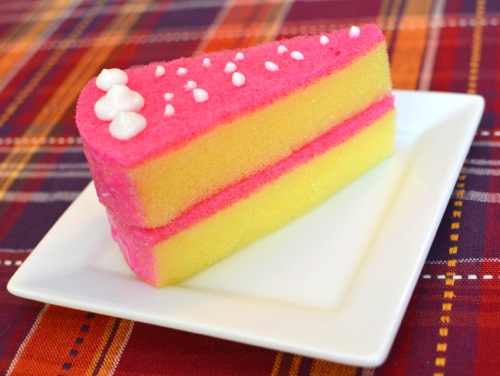 The sponges we used for the cake were sold in packs of 2 at the dollar store. I used scissors to cut the sponge into a cake-slice shape. I've heard that an electric knife would work very well for this, but sadly I don't own one, so scissors it was (and they worked well too)!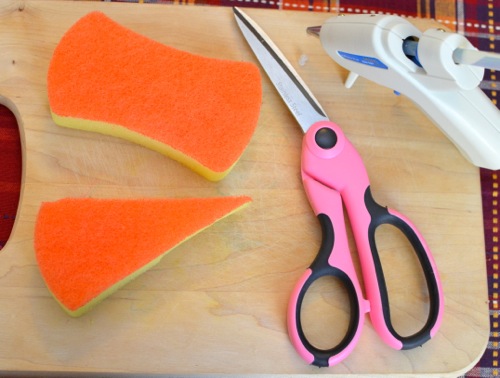 Once you have two cake shapes cut from two different sponges, use some hot glue to adhere the two layers of your cake together.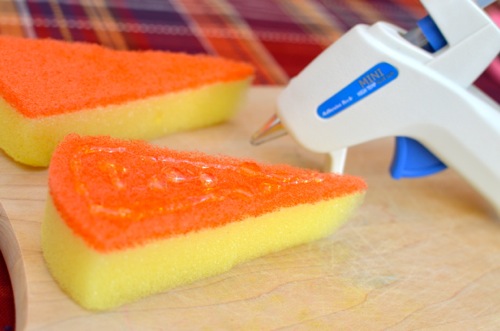 Next, I invited my "cake decorating expert" to get to work decorating all these lovely cakes with fabric paint. She LOVED this!!!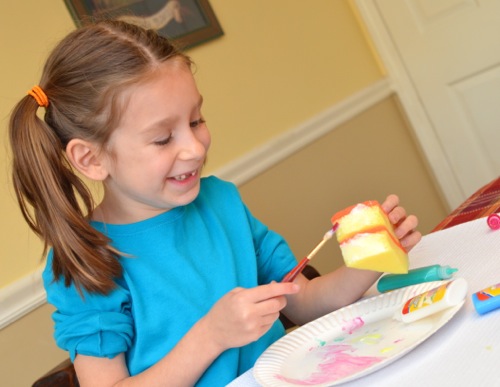 Emily kept talking about how she cannot wait to give these to Clara, and all the fun pretend parties they can host for their friends, dolls, and stuffed animals!!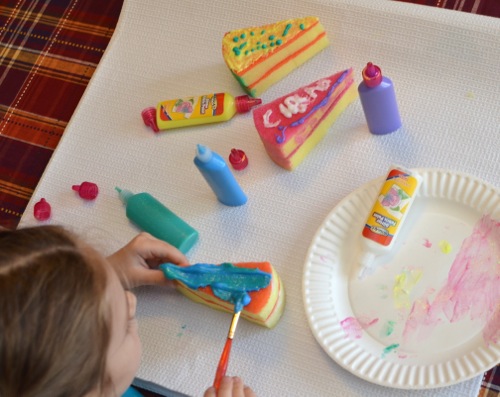 Of course, I couldn't resist decorating a few cake slices of my own!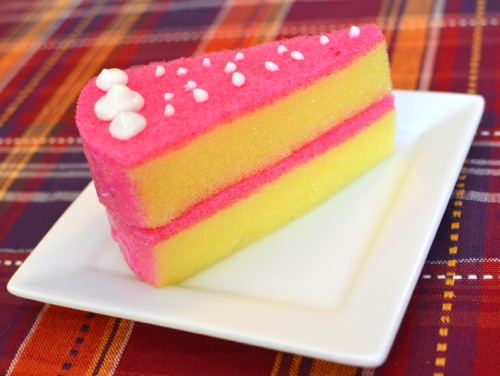 We made a few other pretend play sweets using sponges from the dollar store, including these vanilla wafer cookies….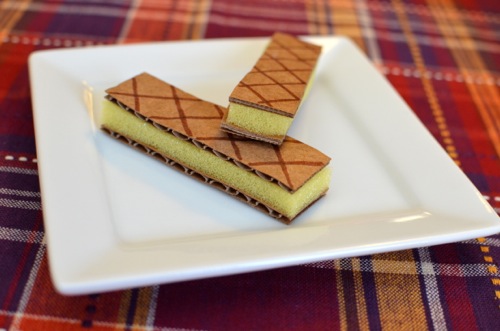 …and this cupcake! The sponges are cut in half to form long strips, then rolled up together and held in place with a rubber band. You can even find these cute ramekins (sold in packs of 3) at the dollar store too!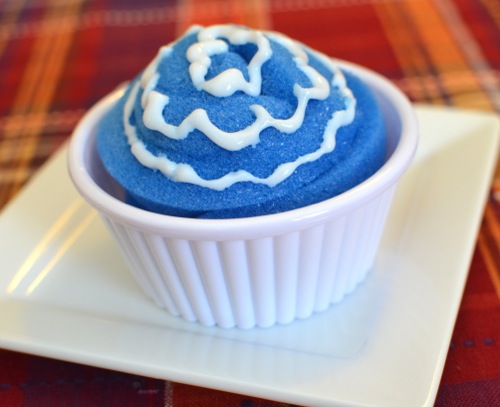 Now THIS is my kind of baking!
Have fun!!