There has been a LOT of holiday-making at our house lately — very exciting!! Now that Emily has one of her surprise gifts ready for Clara, I thought it would be fun to help Clara create a fun surprise gift of her own to give to her big sister. We had lots of fun sneakily crafting these pretend donuts while Emily was at school! They are super-frugal, and very easy to make — NO sewing!!!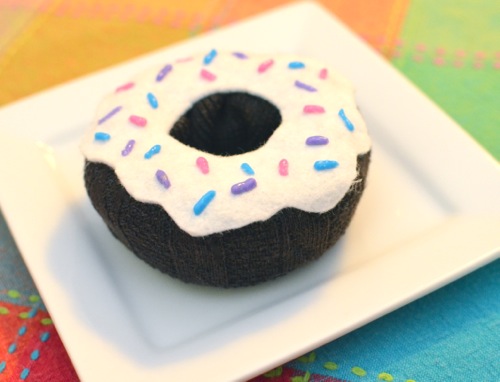 I'm sensing a pretend bakery shop in our future. Yum!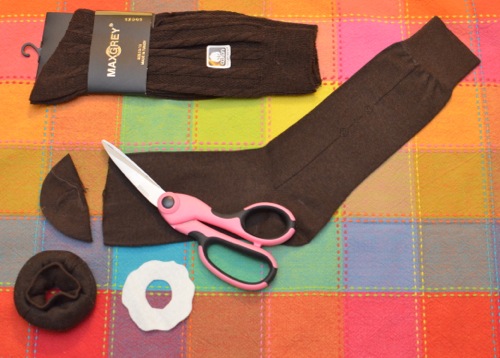 To make the pretend donuts, we used a pair of mens socks from the dollar store. Long brown or tan socks work very well for this, and one sock makes one donut. While we were there, we picked up a few thermal pairs to donate to The Joy of Sox (an organization that distributes new socks for the homeless) — totally killing two birds with one stone!
I cut the toe off, leaving a long tube of fabric. I opened the sock at the toe-end, and rolled it all the way up to the opposite end forming a donut shape.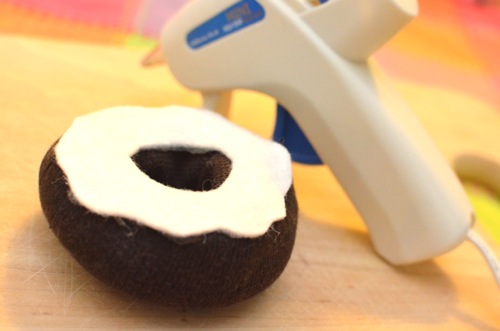 I carefully hot glued some felt "icing" — way faster than sewing, but if you want to sew it on, I'm not going to stop you!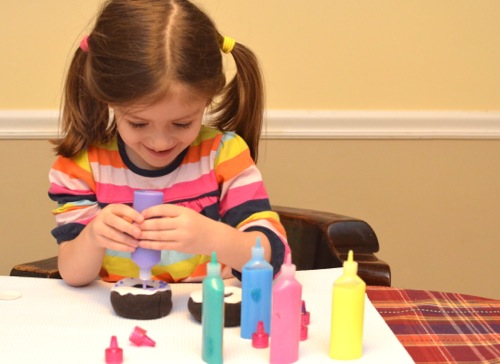 Then I invited Clara to decorate her donuts with fabric paint "sprinkles"! GREAT fun!!!! She was super-proud of herself for making a surprise gift for her big sister!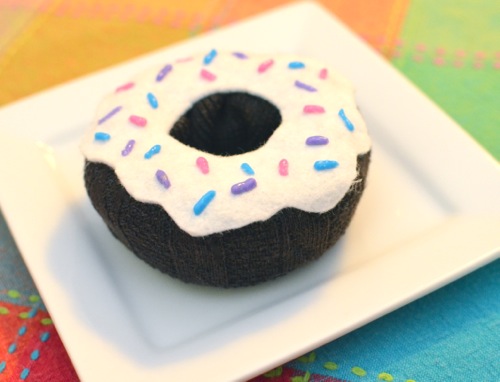 I couldn't resist decorating a few of my own! They are a bit addicting to make!!
Here's a short video tutorial showing how to make pretend donuts:
Have fun!!