This weekend we used our Makedo kits to build planes from empty diaper boxes!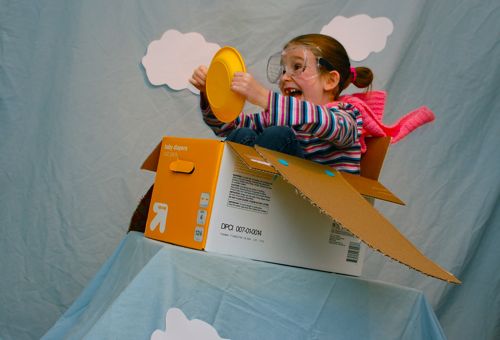 The girls had great fun as flying aces! Oh, the excitement!! The adventure!!!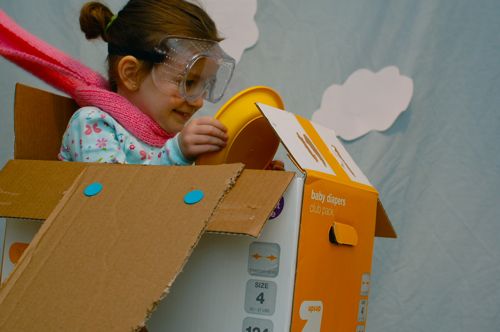 They soared so high! It was death-defying!!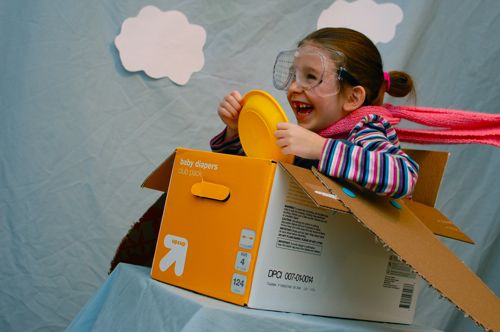 Check out the look on Clara's face after coming out of a loop!!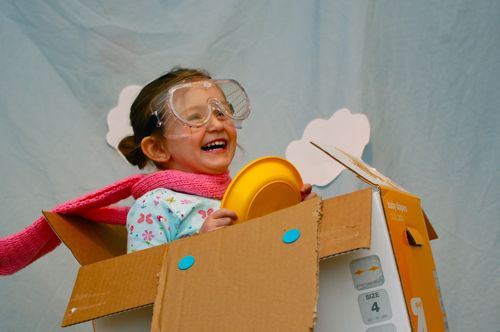 Have fun!!
Congratulations to Martha (comment #348, chosen by random.org) as the winner of the Makedo Giveaway!! A big thank you to everyone who entered!
Coming up….. another FUN giveaway starts soon, money-saving tips for the classroom (we HEART teachers), plus more frugal crafty goodness!!